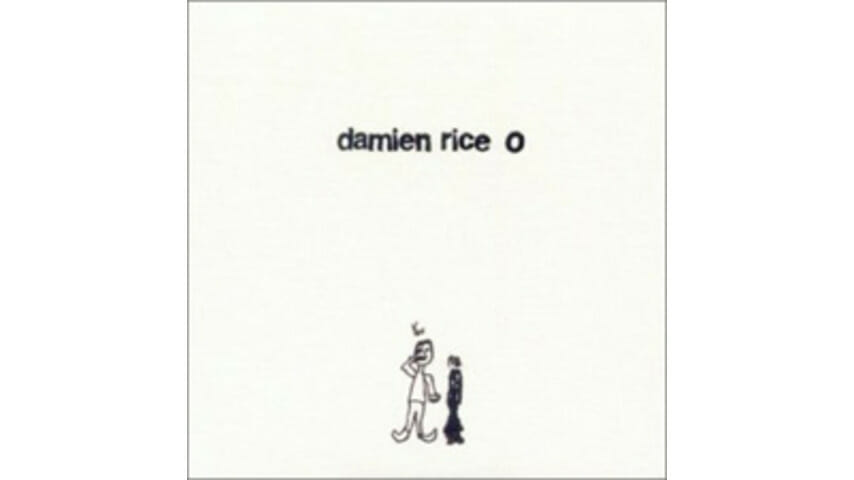 Damien Rice made me do something I told myself I'd never do. I coughed up $30 for an import album, even though I knew good and well its U.S. release was a few months away. Not to mention the fact that the record in question, o, was the debut offering from an artist I'd only recently discovered. My slide started when I followed a friend's tip to download a pair of songs—"Volcano" and "The Blower's Daughter"—from the Irishman's site. The cuts stuck with me in a way that made five months seem far too long to wait for the rest of a record that had already gone double platinum in Rice's native land without making a peep Stateside. So I caved in and clicked over to Amazon. While I cursed myself until the disc arrived a week later, a single spin made me realize I'd purchased one of the year's finest albums to date. My gamble had paid off.
O is a stunning document of fragile eloquence that glides seamlessly from hushed ruminations to cinematic balladry. Artistic without being pretentious, Rice's craft is anchored in melody and articulate arrangements, yet tests the listener's honesty with dramatic turns that distinguish the record from other mostly acoustic fare, all without abandoning its cerebral core. His voice yearns with brittle emotion on "Amie," wavers with restraint on "Cold Water" and "Cannonball," and soars with theatrics on "Cheers, Darlin" and "Eskimo," the epic closer that saunters from coffeehouse to opera house with moody bravado reminiscent of a toned-down Rufus Wainwright. Gregorian chants and swirling strings add worldly flair to some moments, and sounds of children laughing and wine glasses chiming enhance the intimacy of others.
Lyrics soaked in such heart-on-sleeve honesty have the tendency to come off too contrived, but Rice's delivery is pure and sincere. And though songs like "I Remember" weren't written as duets, the spirited accompaniment of Lisa Hannigan makes it hard to imagine them otherwise. The character and chemistry she brings to nearly every selection—siren-like harmonies here, co-lead vocals there—elevate Rice's passionate prose to a lovers' waltz. She is arguably as much a part of the record as he is.
America and Europe swap up-and-comers on a regular basis. Ryan Adams and The Strokes are the poster children of rags such as Uncut and Mojo, and we Yanks have jumped on the collective bandwagon of Badly Drawn Boy, Doves and the like. Rice's truly unique sound shouldn't be cheapened by comparisons, yet similarities to Radiohead's Thom Yorke and David Gray will no doubt make him the next export embraced by U.S. fans. And if o is any indication, buying future Rice recordings should be anything but a gamble.