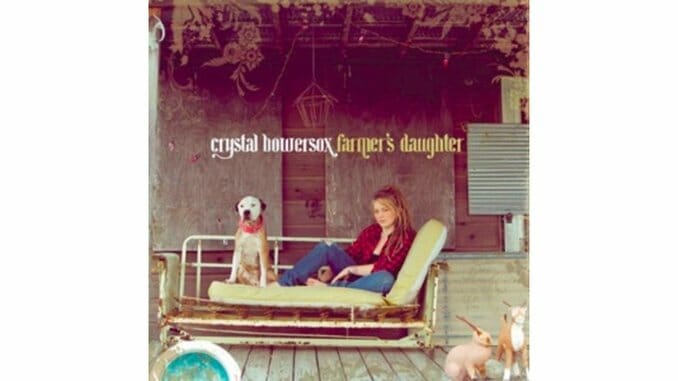 American Idol goes her own way
At this point in American culture, we all know the results of American Idol mean absolutely nothing. Some of the show's biggest successes (Clay Aiken) and most intriguing performers (Adam Lambert) didn't even win the contest for their respective years. Likewise, some of its most triumphant success stories during the competition have found the post-Idol music landscape frighteningly deserted (Has anyone heard from Taylor Hicks or Ruben Studdard lately?). So even though spiky-haired lite-rocker Lee DeWyze usurped the American Idol season nine throne from the heavily favored Crystal Bowersox, the American Public will still buy the album they want to buy, regardless of a talent show vote tabulation.
Ultimately, it might actually be better for Bowersox that she lost. From day one of the competition, she exhibited a low-key charm generated mainly from her hippie-drifter style and refreshing awkwardness in front of the camera; musically, she demonstrated old-school sensibilities, drawing more from classic rock and soul than contemporary pop—these traits made her an unlikely postergirl for an organization where candidates stake their claims with low-cut tops and camera winks as much as with vocal talent and originality.
Who knows what sort of album Bowersox would have recorded if she'd won, but with Farmer's Daughter, she's managed to kick off her career on fairly independent terms, writing or co-writing ten of the album's 12 tracks (only one—the appropriately generic "Hold On," co-written by former American Idol judge Kara Dioguardi and Nickelback frontman Chad Kroeger—harbors any connection to the Mothershow), offering a well-rounded batch that fully demonstrates her tastes. "Lonely Won't Come Around" is a bright, capable (if slightly corny) slice of slick radio pop, brimming with layered production and surprising instrumentation (with appearances from synthesizers, nimble percussion, and whistling interludes), coming dangerously close to fast-food-commercial jingle territory but still emerging as a KT Tunstall-esque quirky-chick winner. On the other side of the genre spectrum, there's the captivating "Holy Toledo," which nurses an acoustic ballad into an arena-rock, lighter-waving chorus.
It's on these more expansive tracks that Bowersox demonstrates her true potential. We all know from her American Idol performances that she can do a worthy Janis Jopin impression, but the most standard rock-based tracks on Farmer's Daughter, while likely to satisfy the purists in her fanbase, are the least memorable.
All in all, Farmer's Daughter is better than you might expect, which isn't to say it's great. Too many tracks aim straight for the middle—on her most lightweight ballads ("Hold On") and sterile rock joints like "Ridin' with the Radio," she sounds borderline anonymous. But inconsistency is better than…well…just about anything else to come from the camp Idol in recent years. And in a way, the inconsistency in itself is promising—in aiming for so many stylistic targets, she's bound to hit a few, and the most charming moments on Farmer's Daughter suggest she'll be aiming for quite some time.