Colony House Tour Diary #4: End of Tour
"Cherish life's inconsistencies, friends. Resist monotony. And grow old carrying the stories that will make our grandchildren smile."
All photography courtesy Colony House
Music
Features
Colony House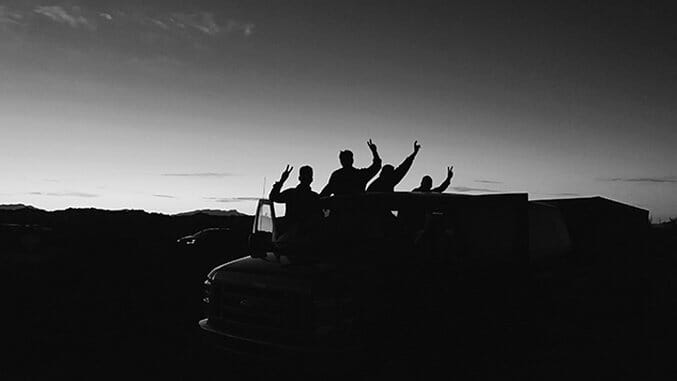 Paste was smitten with Colony House's debut album When I Was Younger, a sterling, spirited collage of story and songcraft with more maturity than should be expected from any first album from new recording artists. This makes us more than curious about what new tales the Tennessee natives will deliver in their sophomore LP, Only the Lonely, out this January on Descendant/RCA. Fortunately, the group is also sharing its current narrative in a series of tour journals as they set out on the road with The Mowgli's. (The entries will later be collected via the Bonjournal app.)
In today's final (tear) journal, vocalist Caleb Chapman brings the band home, laying out the final hours on the road through fast food joints, closed national monuments and emotional reflections. Check out the first, second and third entries.


It was approximately 10 P.M. when it all began. Night was upon us as we loaded our unmarked vessel for the impending journey that lay before us. The soft glow from the western town windows lit our path, while signs of life proving their existence rang all around us: distant laughter, the low rumble of a drum, coyotes howling and owls hooting. The moon was higher than our spirits at the time, and the sky was as clear as the direction we were headed…east. We had traveled a wearisome 30 miles through the desert before our first stop. Over a mountain, past a dried-up riverbed and between two saguaros stood an oasis for our souls, a source of refreshment and nourishment that would surely carry us forward on our quest to the eastern lands. Perhaps it was dehydration and sheer exhaustion, or maybe it's my memory exaggerating the truth, but I recall a red and white glow: our Promised Land. I looked around at my traveling companions and saw the reflection of hopeful radiance in their eyes, too.
One by one we stumbled through the entrance of the illuminated structure and approached the first person we saw. It was a woman wearing a welcoming smile. I spoke first, "We are all going to be on the same ticket." After her gracious "okay," we each proceeded to order some form of the #1 or #2 meal and then waited for the number 70 to be called over a loud speaker. Once the number was called we picked up our food from a counter and began to feast. We ate slowly trying to avoid the inevitable: we still had 1770 miles left to go. The last french fry was consumed around 12:00 A.M. We threw our trash away, along with pieces of our shattered hearts, and then loaded ourselves back up into our black van and trailer. We drove away while watching three words in the rearview mirror disappear into the distance: "In-N-Out." That's when it all really began… The beginning of the end… (of the tour).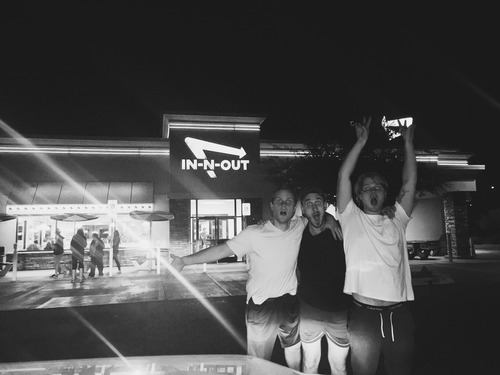 Hopefully you are still reading this and didn't give up on me during that first ridiculous paragraph. I think a glorified truth or putting a spin on what really happened can be a helpful coping mechanism when confronting a harsh reality, so indulge me, and consider my first paragraph a Life of Pi-like twist on the way Colony House's tour really ended. (If you haven't seen Life of Pi, I don't think I really gave anything away just now…you should really see it!) The true account of how it all ended was as follows: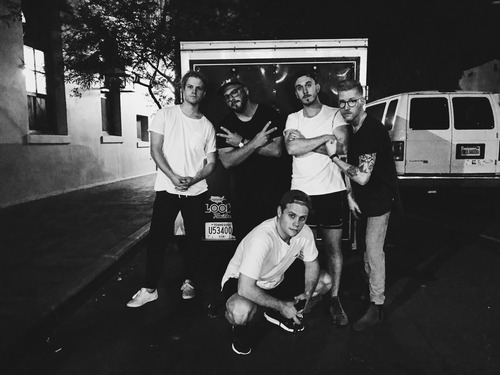 The day before the Tucson show we drove 14 hours from Dallas, Texas. We made a detour to see the White Sands National Monument, but arrived too late. The gates were closed when we got there, so we continued on and stayed in Tucson that night. We woke up and had a relaxing day leading up to the beginning of our typical routine around 4 P.M.: load in, sound check, set up merch, eat dinner, play the show, then load out and pack up the trailer. We said our goodbyes to all of our touring mates in The Mowgli's and Dreamers, then changed into some dry clothes that would make the upcoming 30-hour drive a little more comfortable. There were no green rooms that night, so we just changed out on the street by our van and trailer. We drove about 30 minutes then stopped at the In-N-Out to boost our morale and began our "end of the tour drive" to Clemson, SC.
Will and our tour manager Riley drove first and listened to at least half of John Mayer's catalogue as well as the new Kings of Leon record. Around 6 A.M. they recruited Parke and I to take over for the sunrise shift. No matter how exhausted I am, watching the sun come up over the mountains never grows old. We drove a couple hours then grabbed some Chick-fil-A for breakfast and continued east. Parke drove until lunch, then Riley took over with Scott as his faithful copilot. The whole tour Riley had been talking about all the reasons we needed to eat at Olive Garden, so for dinner we stopped at the "Italian staple," and had more breadsticks than I care to account for. After dinner we threw a baseball in the parking lot for a few minutes, then brushed our teeth with bottles of water and carried on. It all starts to get a little fuzzy for me at this point. I can remember the memory charm backfiring on Professor Lockhart while reading The Chamber of Secrets and then waking up as we pulled into a hotel in Clemson, South Carolina the next morning around 10 A.M. We slept a couple hours at the hotel then made our way to soundcheck. We stayed in Clemson that night then drove six hours the next morning to finally arrive at home.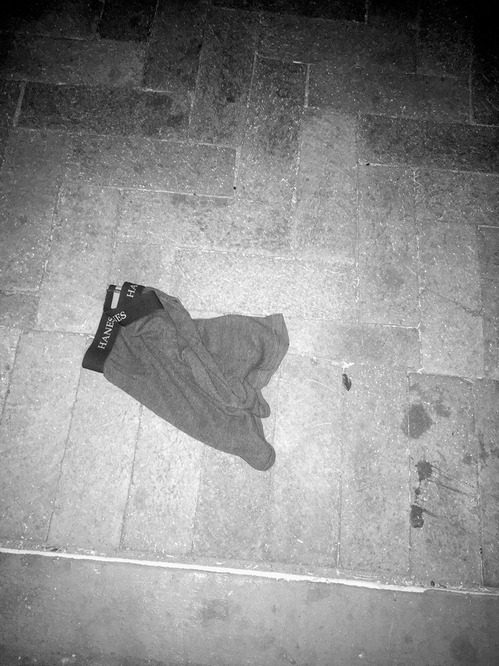 Long drives aren't foreign to us, or any traveling musician for that matter, but something about ending a tour, then passing your home on the way to a random city for a one-off made this one sting a little more than usual. With all that said, I am currently sitting at my kitchen table in Franklin, Tennessee writing this with a small smile on my face remembering all the little intricacies that made up such a bizarre last few days of tour. After several years of doing this, the routine of the road can start to feel a bit monotonous. I talk with my wife every night on the phone when I'm away from home and she typically asks what I was up to that day. When I'm touring, my default response is usually something like, "Same old same old." While this might be true in part, I'm not very proud of my answer to her question. It seems like a lazy response. Every day there are small instances that interrupt the "routine." I think those little interruptions make life anything but monotonous. The inconsistencies are the stories we will tell to our grandchildren. I don't keep a personal journal or anything, so these past few tour diaries have been quite challenging, but very insightful as well. They've made me think through things I typically wouldn't. I am humbled and thankful that Paste has allowed my band to share what it's like to be on the road with Colony House. If nothing else, maybe these tour diaries will serve as a reminder that you are not alone when life gets weird and out of control. Somewhere in middle America, Colony House is probably playing baseball at 10 P.M. in an Olive Garden parking lot. Cherish life's inconsistencies, friends. Resist monotony. And grow old carrying the stories that will make our grandchildren smile.
Peace,
Colony House