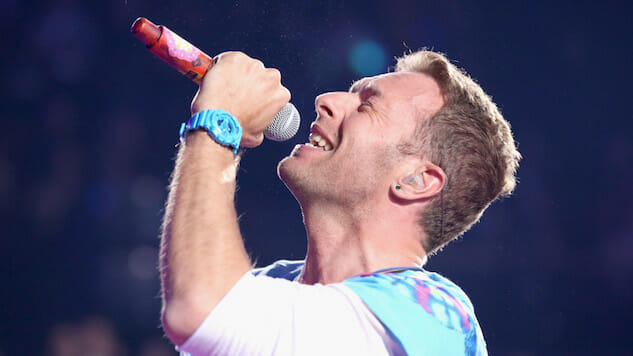 Legendary music producer Brian Eno has teamed up with frequent collaborator Peter Chilvers,to create an app specifically for Coldplay. The app is actually even more specific than that: Rather than frequently spouting Coldplay tips, or buzzing in your pocket every time you're near somebody who likes the band a little too much, this new app only really works with one Coldplay song. Whenever the app notices the song "Hypnotised," from Coldplay's forthcoming Kaleidoscope EP, is playing, the app begins to play a complementary melody of its own. You can also mess with the screen yourself to make new variations on the melody. According to Coldplay, "If you're going to one of our shows, please play the app when we play the song 'Hypnotised'—it will sound magical."
Here's the full explanation, straight from the horse's Twitter, as it were:
Download links…
iPhone: https://t.co/g7yx2Ugv9H
Android: https://t.co/2E6uTmq62zpic.twitter.com/Omd0ER8alu

— Coldplay (@coldplay) June 14, 2017
You won't know if it's cool until you try it, so download the free app for iOS here or Android here. Then, sync that thing to Coldplay's song—complete with anglicized spelling—"Hypnotised" below.