CMT Announces Commitment to Full Gender Parity for Music Videos Played on Their Channel
Photo by Mickey Bernal/WireImage
Music
News
CMT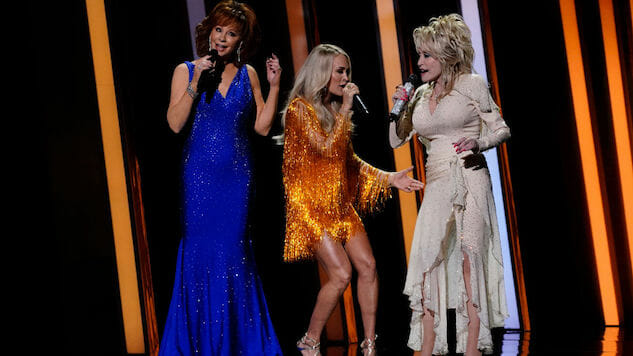 The country music television channel CMT has pledged that the music videos played on their network will have 50/50 gender parity—meaning that men and women artists will get the exact same amount of screen time.
Effective immediately all music video hours on CMT and CMT Music channels will have complete parity between male and female artists. That means 50/50. #CMTEqualPlay

— CMT (@CMT) January 21, 2020
Many fans are praising the network's decision, still energized by a recent segment of Full Frontal with Samantha Bee featuring Margo Price on the discrimination women face in the realm of country music.
Country music does indeed have a problem when it comes to giving women artists their fair share of play time. Women only account for 13% of artists played on country radio stations, and men on the airwaves claim that this is because giving women artists more spins will lower their ratings.
And this is closely linked to who, in turn, is nominated for awards and able to receive recognition for their work. According to a 2019 study by the USC Annenberg Inclusion Initiative, only 15% of the Academy of Country Music Awards nominees for Entertainer of the Year, Songwriter of the Year, Duo of the Year and Group of the Year were women.
Women in country music have been far from quiet on this issue. In November, Jennifer Nettles of Sugarland wore a pantsuit emblazoned with a symbol of venus and a bright pink cape that read: "Play Our F***in' Records Please & Thank You."
According to CMT, their previous gender ratio used to be 40/60 women to men, indicating that strides had been made in the past to include women artists on their music video segments.
Country radio, on the other hand, still has a long way to go. Maybe when people actually listen to women country artists, they'll realize women make good (if not better!) music.