Watch My Morning Jacket's Carl Broemel Perform "Rain Check" Live
The track is off Broemel's latest album, Wished Out
Photo by Roderick Trestrail
Music
News
Carl Broemel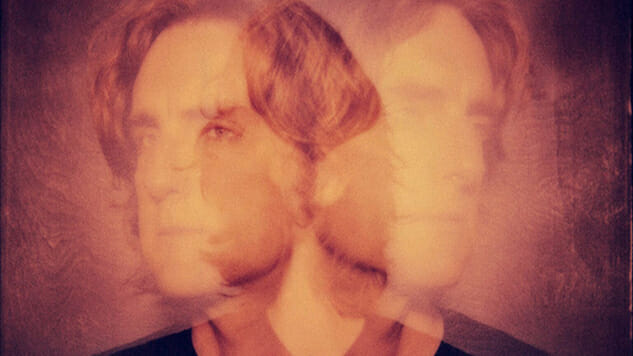 Carl Broemel has released a live recording of his song "Rain Check," performed during his appearance on SiriusXM's The Loft. The track is off Broemel's most recent release, Wished Out, out now through Stocks In Asia/Thirty Tigers.
Broemel joined alternative all-stars My Morning Jacket for their mainstream breakthrough album, 2005's Z, where he contributed guitar, pedal-steel, saxophone and back-up vocals for the band. Broemel's joining the band came at the moment when MMJ started to shift from country-indebted indie-folk to more retro-rock influences, and it's not hard to see Broemel's hand in that shift. His solo work is roots-y, rollicking stuff. He may not have Jim James' immediacy in terms of vocals, but his voice is supremely fitted for his sound—relaxed and unhurried, even when the song picks up steam. He's almost a calming presence—in the video, when "Rain Check" finishes off with an all-engines-firing guitar solo salvo, Broemel follows it up with a dainty golf-clap.
Broemel will be touring through December. Find a full list of his dates further down.
Check out "Rain Check" and Broemel's performance at the Paste Studio below, and revisit our recent interview between Broemel and Strand of Oaks' Timothy Showalter here.
Carl Broemel Tour Dates:
October
31 – Denver, Colo. @ Bluebird Theater #
November
02 – Kansas City, Mo. @ Knuckleheads #
03 – Omaha, Neb. @ The Waiting Room #
05 – Saint Paul, Minn. @ Turf Club #
07 – Madison, Wis. @ High Noon Saloon #
08 – Indianapolis, Ind. @ The Hi-Fi #
09 – Cleveland Heights, Ohio @ Grog Shop #
10 – Chicago, Ill. @ Lincoln Hall #
December
06 – Philadelphia, Pa. @ Boot & Saddle
07 – Philadelphia, Pa. @ Boot & Saddle
08 – Philadelphia, Pa. @ Boot & Saddle