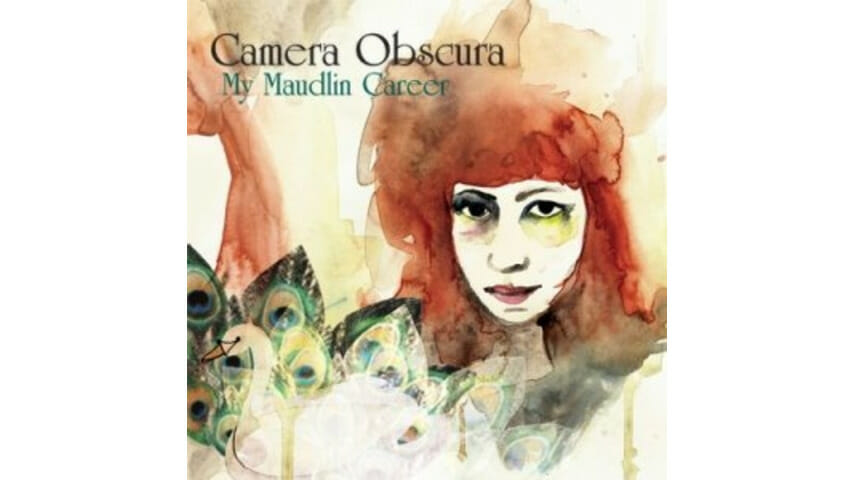 Glasgow's indie-pop geniuses paint another masterpiece
Few bands can imbue a line like, "You make me go 'oooh' with the things that you do," with much feeling and subtle emotion, but Camera Obscura could sing stereo instructions and it'd still make your skin tighten and tingle. My Maudlin Career is 45 minutes-plus of blissed-out orchestral indie pop, enlivened with classic Motownisms and overflowing with silvery tones as singer/guitarist Tracyanne Campbell unspools her lazy, entrancing croon and clever-cute rhymes across a night of innocence regained. Liquid-soul surf guitar and dreamy organ work are punctuated by tiny, chiming glockenspiel hits, wrapped snugly in a blanket of twee, placed gently in a Belle & Sebastianet and set afloat on the River Reverb, waiting for some pharaoh's daughter to fish the precious little bundle out of the cattails. My Maudlin Career is anything but—sure, it's sentimental, but never effusively. It's an infectious album that blooms repeatedly throughout, unfolding in muted, endearing aural hues; simultaneously sad and celebratory, and always charming.
Listen to Camera Obscura on MySpace.