Bonnie "Prince" Billy Joins Joan Shelley and Sacred Harp Singers "In Good Faith"
Images via Christian Hansen, Drag City
Music
News
Bonnie "Prince" Billy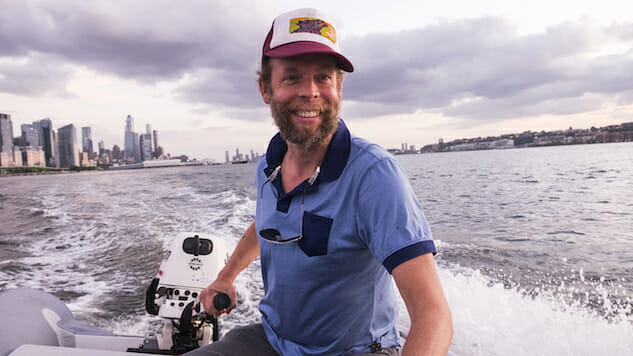 Bonnie "Prince" Billy (aka Will Oldham) is soon to release his first collection of originals under the Bonnie name since 2011's Wolfroy Goes to Town. His forthcoming effort, I Made a Place, is set to arrive Nov. 15, and today (Oct. 8), he's released a second song and video, "In Good Faith," to follow September's "At the Back of the Pit." The new track features Oldham's signature blend of hope and wistfulness, as well as Joan Shelley on backing vocals and guitar from Nathan Salsburg. "We rise every day and we will 'til our golden star bursts," he sings, speaking to the depths of human resilience: "We open our hearts and say, 'Lord, do your best and your worst.'" Each line is punctuated by Shelley's clear-voiced invocation of the title, a testament to a transcendent dignity shared by all.
Fittingly, the track's Timothy Morton-directed visual takes up the small, sincere and inclusive community of Sacred Harp (or "shape-note") singers across the nation. The awe-inspiring tradition has its origins in New England and the American South, and harnesses the power of the human voice as a spiritual experience in and of itself, without instrumental accompaniment. "Shape-note singing is a participatory form of folk music that is not commercialized," explains Oldham's record label, Drag City, in a press release, "as it is ultimately just a part of the daily living of those who participate." Oldham will also appear in Morton's documentary on the subject, Movers & Shapers.
Watch "In Good Faith" and listen to a 2006 Bonnie "Prince" Billy Daytrotter session below.