Happy Birthday, Bon Jovi! Hear a Vintage Show From 1984
Image via Independent News and Media/Getty Images
Music
Features
Bon Jovi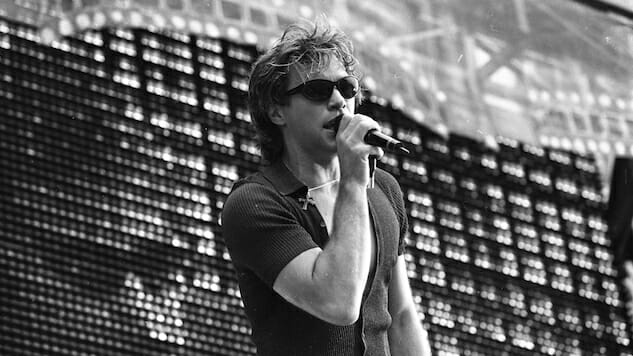 Jon Bon Jovi turns 58 today, and to celebrate we're sharing an exclusive concert from 1984, recorded just weeks after the release of Bon Jovi's self-titled debut album. This particular performance was at Ripley's Music Hall in Philadelphia, where the band opened for German hard rockers Scorpions.
Bon Jovi's opening slot lasted a full hour and consisted solely of material from their debut album. Highlights of this concert, which was captured on the radio for the King Biscuit Flower Hour, include "Shot Through the Heart" and "Runaway"—both much grittier here than on the album.
Hear Bon Jovi perform live in 1984 below via the Paste vault.