Hear Blondie Cover T. Rex on This Day in 1978
Photos by Joe Sia, Evening Standard/Getty
Music
Features
Blondie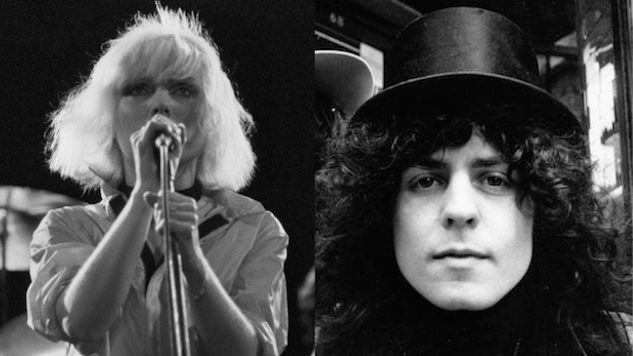 Debbie Harry and Marc Bolan are two musical and style icons in their own right. On this day in 1978, those two forces met for an undeniable moment of rock 'n' roll brilliance.
Having just released their classic album Parallel Lines a few months earlier, Blondie were beaming. They played a show at Paradise in Boston with a setlist full of Blondie classics like "Heart of Glass," "One Way or Another" and "Hanging On The Telephone." To close the show, they ripped through a cover of T. Rex's biggest hit, "Bang a Gong (Get It On)," taken from their classic 1971 LP Electric Warrior.
What unites Blondie's Debbie Harry and T. Rex's Marc Bolan was their innate pomp and swagger, coupled with a love of punk's cool danger and pop's playful spirit. Blondie's cover of this T. Rex hit proves they were born from the same rock 'n' roll stardust.
Listen to Blondie's cover of "Bang a Gong (Get It On)" from 1978 via the Paste vault below.