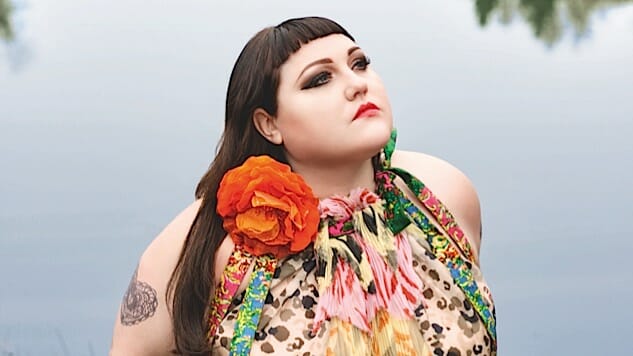 Daily Dose is your daily source for the one song you absolutely, positively need to hear every day. Curated by the Paste Music Team.
It's been five years since we've heard Beth Ditto's voice, and man, do we need it more than ever. When the ex-Gossip singer realized in 2014 that her beloved dance-punk band was kaput, she knew she wasn't done making music. So she started writing songs for herself, with the direct aim of not sounding like Gossip. "I didn't want it to be a rip-off," she told Paste recently.
Fake Sugar is a grab bag of classic '50s rock 'n' roll, Southern honky-tonk, soul, country, R&B, disco and arena-pop—all of them sounds that Ditto has some connection to, either through Gossip or her Arkansas upbringing. On Friday, she released the new track "We Could Run," which she describes as her "U2 song," thanks to its anthemic chorus and ringing guitar lines. Over a sturdy, propulsive bass line, Ditto shoots her air-horn voice into the stratosphere with an upbeat tune about breaking away from the everyday. "We could always play it safe / but that's no fun, she sings. "We could run!"
Ditto is set to kick off a North American headline tour on July 12 in Washington, D.C. Listen to "We Could Run" below.