The 15 Best Songs Written About Other Musicians
Name-dropping is often the sincerest form of flattery.
Music
Lists
Best Songs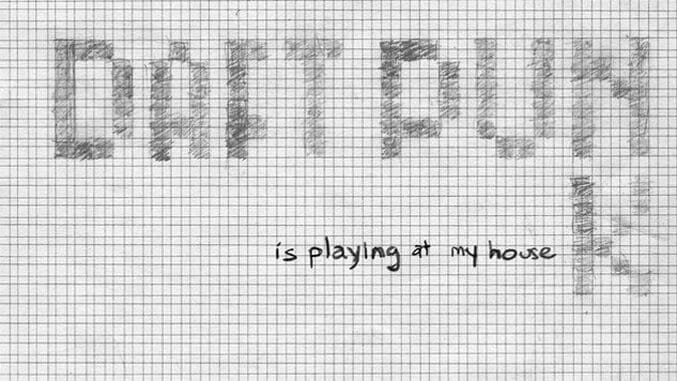 Many artists are keen on sharing their musical influences with curious fans through a variety of ways—mentioning them during interviews, wedging names into liner notes etc. However, some musicians believe they owe their heroes even greater respect, devoting entire songs to their favorite artists. Both legendary and indie artists have favored this tactic, writing tributes in memoriam, in admiration and sometimes even in jest.
This list entailed several requirements to be narrowed down to what is written here. For a song to make this list, it had to include the name of a band or musician in the song title or within the song. (For example, U2's "Angel of Harlem" was written about Billie Holiday, but the singer's name is never mentioned, so it's not here.) Next, the songs on this list must have been written in tribute to or specifically about the artist in question, which is why "Buddy Holly" by Weezer didn't made the cut. ("David Bowie," by Phish, is debatable, since "David Bowie" and "UB40" are the only words uttered.) Finally, for the sake of avoiding redundancy, musicians as subjects were not repeated on the list, as songs name-dropping Bob Dylan, Elvis Presley or The Ramones could fill up entire lists on their own. With that in mind, here are the 15 best songs written by musicians about other musicians.
15. The Replacements, "Alex Chilton"
Big Star never achieved the greatest commercial success during their '70s heyday, but they were influential enough to inspire bands like The Replacements, R.E.M., Teenage Fanclub and countless others. In this Replacements song, the opening chorus line, "And children by the million sing for Alex Chilton" has the sting of irony, since Alex Chilton didn't receive much recognition for his work as the lead singer of Big Star and The Box Tops until later in his life. Paul Westerberg professes his admiration for the vocalist on this track from Pleased to Meet Me, on which Chilton himself plays guitar on another song, "Can't Hardly Wait."
14. Kevin Morby, "1234"
Even though Kevin Morby never explicitly mentions The Ramones as a band by name in this track from his most recent album, City Music, he makes his homage clear by the end. With chords heavier than his typically mellow, folk sounds, Morby namechecks the Ramones one by one in the final chorus. He then references another muse of his, poet Jim Carroll, by quoting the famous "People Who Died," chanting, "Joey, Johnny, Dee Dee, Tommy / They were all my friends, and they died."
13. Stevie Wonder, "Sir Duke"
Stevie Wonder's iconic "Sir Duke" was written for his 1976 record Songs in the Key of Life as a tribute to jazz legend Duke Ellington, who had passed away two years earlier. But although it's Ellington who's referenced in the title, Wonder includes many of his favorite musicians. In the second verse, he sings, "[But] here are some of music's pioneers / That time will not allow us to forget / For there's Basie, Miller, Satchmo / And the king of all Sir Duke / And with a voice like Ella's ringing out / There's no way the band can lose."
12. Jonathan Richman, "Velvet Underground"
Well before the Modern Lovers formed in Boston in the 1970s, lead singer Jonathan Richman followed his obsession with the Velvet Underground to New York in 1969. The Modern Lovers were definitely influenced by the Velvets' sound, but it wasn't until Richman's solo 1992 record, I, Jonathan, that he finally penned his admiration. Richman uses every verse to articulate the Velvets' confusing sound, and with lines like, "Twangy sounds of the cheapest types / Sounds as stark as black and white stripes / Bold and brash, sharp and rude / Like the heat's turned off and you're low on food," he does a pretty great job. Halfway through the rockabilly track, Richman sings the opening lyrics to "Sister Ray" from the Velvet Underground's second LP, White Light, White Heat.
11. John Cale, "Mr. Wilson"
On his fifth solo album Slow Dazzle, John Cale reveals his love for Brian Wilson and The Beach Boys. He recognizes the contrasts between himself and Wilson in the chorus, singing, "And you know it's true / That Wales is not like California in any way / And when I listen to your music / You're still thousands of miles away." The song is actually sung in what seems like sympathy, rather than in tribute, as Cale acknowledges Wilson's personal struggles in the opening lines, "I believe you Mr. Wilson / I believe the things you say / And I'm always thinking of you / When I hear your music play."
10. MGMT, "Brian Eno"
Any modern psychedelic rock band must credit Brian Eno for basically inventing the ambient genre of music. MGMT chose to honor the producer with this tongue-in-cheek track from their second record, Congratulations. They group depicts Eno as a perfect, almost godlike figure, culminating with the chorus, "We're always one step behind him / He's Brian Eno." They even devote one line to what is apparently Eno's entire name, "Brian Peter George St. John Le Baptiste de la Sale Eno" in the third verse. Andrew Vanwyngarden and Ben Goldwasser also refer to Eno's deck of "Oblique Strategies," which are cards meant to inspire musicians to produce new material. The cards work, according to MGMT in the second verse: "When I was stuck he'd make me memorize elaborate curses / Tinctures and formulas to ditch the chori and flip the verses / My whole foundation came unglued."
9. Nerf Herder, "Van Halen"
The most successful hit to come from Santa Barbara, Calif., pop punk band Nerf Herder was a tribute to Van Halen, whose 1978 debut album was, according to the narrator, "the best damn record I ever owned." Lead singer Parry Gripp gushes about David Lee Roth-era Van Halen, then throws shade on his replacement: "Sammy Hagar / Is this what you wanted, man? Dave lost his hair-line, but you lost your cool, buddy / Can't drive 55 / I'll never buy your lousy records again."
8. LCD Soundsystem, "Daft Punk Is Playing at My House"
Daft Punk never actually performed at James Murphy's house (as far as we know), but that didn't keep the LCD Soundsystem vocalist from writing an entire song about it. Murphy decided that he couldn't have been the only punk rock, house partygoer who was introduced to dance music through Daft Punk, and imagined a kid saving enough money to fly the French duo over for a basement show. The band arrives to a literal house party with 15 cases of beer, a PA consisting of everyone's amps put together, Sarah's girlfriend working the door and enough furniture moved out of the way to make room for the robots. And, like most house parties, no one there has any idea what this band is called.
7. Bob Dylan, "Song to Woody"
One of Bob Dylan's earliest compositions is "Song to Woody," a tribute to the folk singer Woody Guthrie, played to the tune of Guthrie's "1913 Massacre." Dylan became infatuated with Guthrie to the point that he tried to mimick his melodies and voice, followed his footsteps from Minnesota to New York and finally visited him in the hospital in 1961 to play "Song to Woody" for Guthrie himself. The track's penultimate stanza mentions additional musical influences for Dylan: Cisco Houstin, Sonny Terry and Leadbelly.
6. Cat Power, "Song to Bobby"
Since Bob Dylan's 1962 debut featuring "Song to Woody," many musicians influenced by Dylan have written him their own tributes. David Bowie refers to the song on "Song for Bob Dylan" on 1971's Hunky Dory, and English songwriter Frank Turner covered the song with some lyrical adjustments, titling his version, "Song to Bob." Cat Power's "Song to Bobby," from Jukebox, is an anecdotal, epistolary tribute to the legendary songwriter, detailing his impacts on her life since she was, as she sings, "15, 16 maybe." The lyrics endearingly reveal that what began as a musical affection for Dylan turned into a romantic one. Her infatuation travels from South Carolina to Washington D.C., ending in Paris, where Cat Power asks, "Can I finally tell you? / To be my man / April in Paris, can I see you? / Can you please be my man?"
5. Flaming Lips, "Thank You Jack White (For the Fiber-Optic Jesus That You Gave Me)"
The title speaks for itself. On this final track from the Flaming Lips' 2003 EP Fight Test, Wayne Coyne tells the story of meeting Jack White in Detroit in 2002, where the then-White Stripe gifted Coyne a light-up, "fiber-optic" statue of Jesus Christ. In this live performance of the song, Coyne elaborates on the gift, saying, "After I got this particular present, back home, the lightbulb actually burned out after it sat on my mantle…for about seven months. But when we went to take out the old lightbulb and put in a new one, we discovered that you weren't supposed to leave it on for more than six hours at a time. So let that be a lesson to all you youngins out there that always read the instructions before plugging in a gift from Jack White."
4. Television Personalities, "I Know Where Syd Barrett Lives"
They weren't joking. This English post-punk band was dropped as the opening act for Pink Floyd guitarist David Gilmour's mid-1980s tour when they read Syd Barrett's home address aloud to an audience. "I Know Where Syd Barrett Lives" mourns the Pink Floyd singer rather than honoring him, as Dan Treacy sings, "He was very famous / Once upon a time / Now no one cares / Even if he's alive / But I know where he lives / And I visit him."
3. The Mountain Goats, "Andrew Eldritch Is Moving Back to Leeds"
The Mountain Goats' guitarless Goths record from this spring might not have lived up to its theme without mentioning The Sisters of Mercy in some capacity. On this track, John Darnielle takes listeners back to before Andrew Eldritch even formed the iconic Goth rock band, when the Sisters of Mercy frontman returned to Leeds after studying at the University of Oxford.
2. Sonic Youth, "Tunic (Song for Karen)"
It is unfortunate that one of the only songs written in tribute to a female musician is about said musician's eating disorder, but Sonic Youth truly pulls it off in this song written for Karen Carpenter. Kim Gordon was a giant fan of The Carpenters, and wrote the song in earnest following Carpenter's tragic death after a battle with anorexia nervosa. Gordon speaks from Carpenter's point of view before and after her death, looking down at her brother, Richard Carpenter, and meeting musicians who had also recently passed like Janis Joplin and Elvis Presley.
1. Gillian Welch, "Elvis Presley Blues"
Many musicians have written songs that in some way honor Elvis Presley, but perhaps no Elvis tribute song has as much soul as Gillian Welch's "Elvis Presley Blues." The track is pure mourning melancholy for the late king of rock 'n' roll, as Welch contrasts Presley's slow decline with that of John Henry, who according to legend died at the peak of his strength in a contest of beating a steam drill. Jimmy Buffett and Tom Jones have also performed their own renditions of the track.