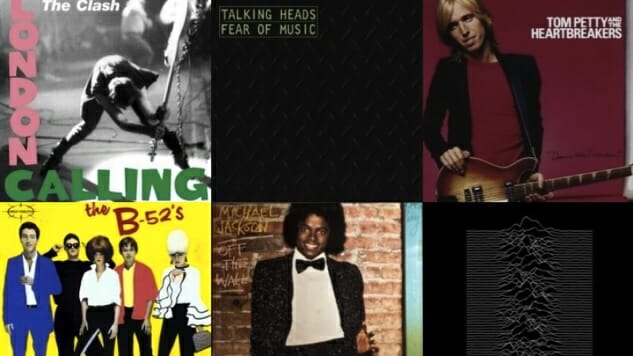 Forty years ago, America was filled with tube tops and harness boots, the Atari and the Walkman. The Soviet Union invaded Afghanistan and the U.K. elected Margaret Thatcher. The snowboard was invented in 1979, as was the modern superhero movie with the release of Superman. In music, it was the year of the Disco Demolition, when Chicago shock jock Steve Dahl blew up a crate full of dance music, declaring the death of disco, but like his beloved rock, it would prove more resilient than he hoped. Donna Summer had three of the Billboard top 20 songs of 1979, alongside acts like Chic, The Doobie Brothers, Gloria Gaynor and, of course, The Village People. Yes, 1979 was the year of "Y.M.C.A."
But disco was only a part of the music scene in 1979. Post-punk and New Wave were in full blossom with boundary-pushing albums from Talking Heads, B-52's, Joy Division and Gang of Four. Michael Jackson was turning his Motown roots into music for the masses with Off the Wall, and artists like Joni Mitchell, Van Morrison, Funkadelic, Emmylou Harris and Neil Young were all exploring new sounds. There was great music coming from every corner of the musical landscape, though most of it was ignored by pop radio at the time.
We've compiled the best albums of 1979, voted on by Paste's music writers and editors. These are the albums that have endured these last 40 years and, in many cases, helped shape the next generation of musicians. We've also included live audio and video tracks from Paste's Music Vault archive on many of these.
Here are the 30 best albums of 1979: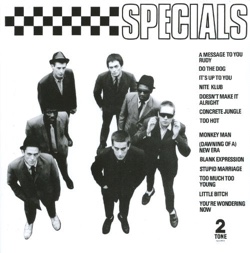 30. The Specials, The Specials
This British 2 Tone outfit combined the rhythms of classic Jamaican ska with the brash energy of punk and sparked a minor revolution. Long before ska became the purview of dorky '90s teenagers sporting checkered Vans, The Specials, decked out in their "Rude Boy" outfits, condensed a career's worth of hooks, horns, and righteous left-wing fury into one tremendous debuts. The iconic hit was "A Message to You, Rudy"—a spirited reboot of Dandy Livingstone's 1967 single—but the LP is crammed with other gems, including the anti-party banger "Nite Klub" and the stirring equality anthem "Doesn't Make It Alright." The record owes some of its sound to producer Elvis Costello, who had his hand in not one but two of the best albums of 1979. —Zach Schonfeld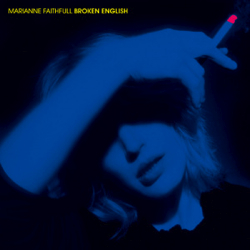 29. Marianne Faithfull, Broken English
The daughter of an Austrian baroness, this swinging London socialite was first discovered by Rolling Stones Svengali Andrew Loog Oldham, who provided her first Mick Jagger/Keith Richards-penned hit "As Tears Go By" in 1964. After flirtations with film, drugs and even Jagger himself, Faithfull disappeared for a decade, reinventing herself as a smoky-throated chanteuse on 1979's New Wave gem, Broken English. It's a mix of punk and rock and balladry with generous amount so synthesizers from Steve Winwood, but it's Faithfull's smoky, cracked voice singing vulnerable songs about sex and heartbreak that led to a Grammy nomination and critical acclaim. —Tom Lanham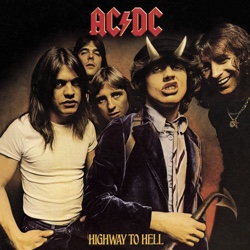 28. AC/DC, Highway to Hell
"Hey, mama! Look at me! I'm on my way to the promised land!" snarls Bon Scott on Highway to Hell's bulldozing title track, unconsciously writing his own epitaph on AC/DC's sixth and last album before the lead singer's death six months later. From its opening guitar riff, Highway to Hell is relentlessly, unapologetically crass—what, you thought "Beating Around the Bush" was about shrubbery?—but if Scott's cackle at the conclusion of "Shot Down in Flames" is any indication, damned if they aren't having fun doing it. —Katie Cameron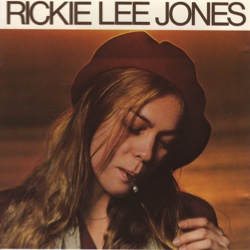 27. Rickie Lee Jones, Rickie Lee Jones
Ricki Lee Jones' self-titled debut offered the initial hint that a wandering ragamuffin with a bohemian mindset had the skill and savvy to create work with decided commercial appeal. Her wanderlust had taken her to her eventual boyfriend Chuck E. Weiss, about whom she penned the hit that would grace that first album, "Chuck E.'s In Love." Evidence of Jones' eclectic influences saturated the album, with certain styles pervading the effort overall—jazz, folk, cabaret and a general nocturnal glow that reflected her carefree credence and decidedly nonconformist attitude. It made for a memorable initial impression, underscored by her beret-wearing, beatnik-mimicking image. Some saw the album as an attempt to establish herself as Waits' alter-ego, but it clearly eclipses the comparisons bestowed on her at the time. It certainly served her well, resulting in sales of some 2 million copies, near unanimous critical kudos and the launch of a career that made her an enduring chanteuse for the decades that followed. Few albums, before or since, offered their namesakes such singular status. —Lee Zimmerman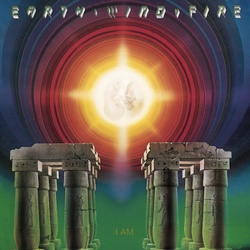 26. Earth, Wind & Fire, I Am
In 1979, disco peaked—then it plateaued. Earth, Wind & Fire released their ninth album of schmaltzy grooves about a month before "the day disco died," a.k.a. July 12, 1979, a.k.a. Disco Demolition Night, the evening a posse of Chicago baseball fans gathered to combust a crate of disco records as a giant middle-finger to the popular-yet-divisive genre. It's remembered as the supposed, symbolic termination of the disco craze, but Earth, Wind & Fire weren't even close to done. Even as disco declined, Maurice White and his team of funk lords saw ample chart time in 1979 for their I Am classic with The Emotions, "Boogie Wonderland," still one of their most beloved tunes, and it would be another two years before another of their biggest numbers, "Let's Groove," even arrived. The former remains a stellar, untouchable hit, second only to the epic "September." Of course disco isn't dead—Earth, Wind & Fire have been taming the flame all along, even now as they continue to tour. And I Am, a dance album of the flashiest variety, still burns quite bright. —Ellen Johnson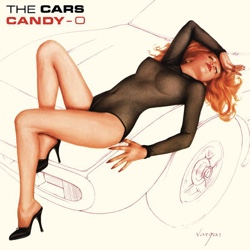 25. The Cars, Candy-O
The Cars' first album in 1978 ranks among the all-time great debuts: at least six of the nine songs are outright classics. In fact, The Cars was so good that it's easy to forget about the follow-up, but Candy-O deftly shrugs off the sophomore slump. The songs are uniformly strong, with standouts including opener "Let's Go," the underrated single "It's All I Can Do" and the overlooked album track "Double Life." Though Queen collaborator Roy Thomas Baker returned to produce, Candy-O is subtler and a little less slick than The Cars, without losing any of the melodic punch that helped make New Wave into the new pop in the late '70s and early '80s. —Eric R. Danton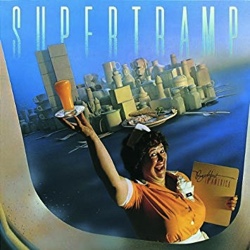 24. Supertramp, Breakfast in America
Supertramp reached their commercial peak with Breakfast in America. Whirring with the Wurlitzer-powered piano hooks that would come to define the band's music, the album distanced Supertramp from their prog-rock roots toward a concise, radio-friendly sound. Breakfast in America produced four hit singles, including "Goodbye Stranger," "The Logical Song" (don't miss the sound of the Trouble Pop-o-Matic in the background!) and the album's ode-to-kippers title track. Despite growing tensions between founders Roger Hodgson and Rick Davies during the album's production, the latter two tracks would be Supertramp's first (and only) hits to climb to Top 10 status on U.K. charts. —Katie Cameron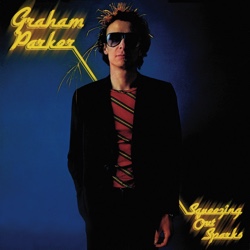 23. Graham Parker & the Rumour, Squeezing Out Sparks
This was the finest moment of Parker's still-underrated career, a near-perfect example of how rock 'n' roll can dissolve the boundaries between the personal and the public. The songs' young, male narrator may be confronted by a pregnant girlfriend, a nuclear-haunted Japan, a snobby neighborhood girl or the restless hunt for excitement in a dull suburb, but he responds to every challenge with the implacable insistence that "Passion Is No Ordinary Word," as one of the best songs puts it. Displaying a classic rock'n'soul voice and backed by the great pub-rock band the Rumour (aka the Brinsley Schwartz band), he made a convincing case. The album was later re-released with a live version of the songs—one of the greatest rock 'n' roll concert recordings ever. —Geoffrey Himes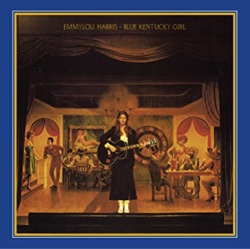 22. Emmylou Harris, Blue Kentucky Girl
Having broken into the country charts with Gram Parsons-inspired progressive-country music, Harris decided to try her hand at the traditional stuff. Tackling material associated with Hank Williams, Loretta Lynn, Willie Nelson, Jean Ritchie and the Louvin Brothers with old-fashioned arrangements, Harris proved herself a natural, her crystalline soprano capturing that tension between working-class yearning and Christian fatalism that fuels the best country music. Rodney Crowell wrote a song and played guitar; Ricky Skaggs played fiddle; the Whites sang harmony; Brian Ahern produced, and Don Everly and Tanya Tucker sang duets. The result was three more top-10 country hits. —Geoffrey Himes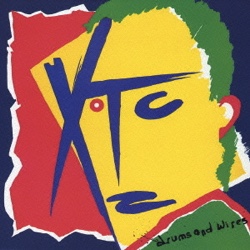 21. XTC, Drums and Wires
XTC's third album Drums & Wires rumbles with polychromatic pop, a skittish punk energy and fierce grooves. Their off-kilter fusion of art rock and New Wave swells with Andy Partridge and Colin Moulding's mercurial pop yelps and pointed guitars. One of the key cuts is the jovial lead single "Making Plans for Nigel," quirkily told from parents' perspective as they unilaterally decide that a career as a steelworker is what's best for their son. "Ten Feet Tall" is another highlight with its jocular romantic teases, and it showcases the band's whip-smart wordplay. The coltish pop sound of Drums and Wires (the band's first album to chart in the U.S.) is rooted in a bold, drum-centric sound, and the addition of their second guitarist Dave Gregory allows space for their transfixing guitar interplay. —Lizzie Manno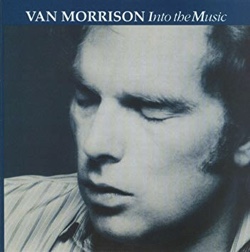 20. Van Morrison, Into the Music
Into The Music arrived at an opportune time for Van Morrison. The legendary songwriter, already solidified as one of the greats thanks to early career-makers Astral Weeks and Veedon Fleece, emerged in 1979 from a slew of lackluster releases with the terrific Into the Music, one of the more spritely albums of his expansive and ever-evolving career. It truly is a deep-dive into music of all sorts—jazz, blues, rock and even some unexpected honky-tonk spirit—and a pivot towards adult contemporary. Coming off the largely forgettable Wavelength, Morrison made a lively leap back into critics' good graces with the album, which acquired praise from outlets across the board. It's a happy album, both thematically ("Bright Side Of The Road," "You Make Me Feel So Free") and instrumentally (trumpets, violins and even a penny whistle all get a chance to shine). Morrison even fashions his own kind of giddy pregame anthem on the chipper horn number, "Stepping Out Queen," still one of his most fun tunes. Of his 40 studio albums, this is hardly the best, but if Van Morrison the Optimist is someone you'd like to get to know, Into the Music is a fantastic place to start. —Ellen Johnson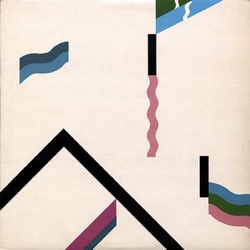 19. Wire, 154
Wire sounded like a different band on their first two albums, but their third (and final, until a mid-'80s reunion) often sounds like two different bands itself. Graham Lewis and Bruce Gilbert's experiments over the first half of the '80s in Dome and other projects are foreshadowed by songs like "I Should Have Known Better" and "A Touching Display," which are all slow, foreboding atmosphere and ominous narration. Meanwhile Colin Newman sings the more straightforward songs like "Two People in a Room," "The 15th" and "Map Ref 41 Degrees N 93 Degrees W," which sound like the Wire of Chairs Missing with more synths and guitar effects. It's a challenging set of songs that navigates the middle path between art-rock and postpunk. —Garrett Martin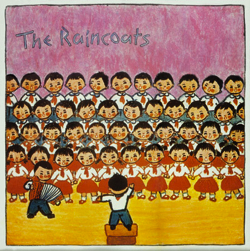 18. The Raincoats, The Raincoats
If the prototype for post-punk is a bunch of British art students in the late '70s forming a garage band that incorporates dub beats and an odd collection of world music instruments, then Raincoats are the most post-punk band of all time. By the time they released their self-titled debut, they were a quartet of women, playing dissonant, non-commercial songs with odd harmonies and mesmerizing critics. —Josh Jackson

17. Funkadelic, Uncle Jam Wants You
It's hard to touch the mind-numbing psych-funk of Funkadelic's Maggot Brain, but Uncle Jam Wants You (a play on the U.S. army slogan) offers something entirely different. They venture into disco and soul, and although their hi-fi synths are a bit garish (as is the album cover, though Huey P. Newton's militant pose is pretty badass), they persevere with piercing guitar solos, contagious rhythms and lustrous soul vocals. The 15-minute number "(Not Just) Knee Deep," which was notably sampled on De La Soul's hit song "Me Myself and I," is a groovy odyssey made for the dancefloor. It's an album steeped in slick jams, meticulous grooves and volleying vocals, and though it's not trippy by Maggot Brain's standards, it's still an incredibly numinous listen. —Lizzie Manno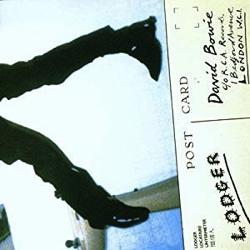 16. David Bowie, Lodger
The final record in Bowie's Berlin Trilogy doesn't have the rep of Low and 'Heroes', but it might be the most adventurous of the three albums Bowie made with Brian Eno. Looking for a spark, the two embraced Eno and Peter Schmidt's Oblique Strategies, working within specific limitations to challenge themselves. Musicians played different instruments than they typically would, chord structures were repurposed for multiple songs, and some songs begin as mirror images of older Bowie hits. Lodger also delves into world music on songs like "African Night Flight" and "Yassassin." The result finds triumph in chaos, and surprisingly sounds like the most straight-forward and accessible of the Trilogy. Standouts include "Look Back in Anger," which smears some of Eno's atmospheric noise over a locomotive of a rock song; "Boys Keep Swinging," the closest the record had to a hit, whose deadpan investigation of masculinity sounds as relevant today as it did 40 years ago; and "Red Sails," which sounds like various song ideas scattered over a Neu groove. —Garrett Martin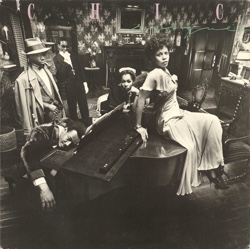 15. Chic, Risque
Much as they tried, the Chicago DJs who cooked up the ridiculous Disco Demolition Night stunt in 1979 failed to kill of the dance-centric genre. Proof of that came a mere two weeks later when Risqué, the third studio album by Chic, was released. The LP scored chart hits, went Platinum and managed to help provide a building block for the rise of hip-hop in one fell swoop. More than that, producers Nile Rodgers and Bernard Edwards gave disco the slick, sumptuous feel that reflected the aspirational elegance found in their band's chosen moniker. "Good Times" spoke of a Gatsby-like universe of era-appropriate carefree pleasures—"clams on the half-shell and roller skates"—and the rest of side A is all hot love and non-stop dancing. The flipside is when reality sets in. Slow-melting grooves slip away to reveal the broken heart and bruised egos at the album's core. All the glitter and glamor was a facade to hide the aching emptiness within. —Robert Ham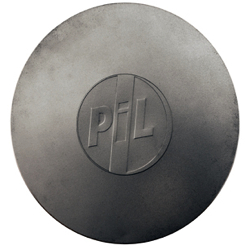 14. Public Image Ltd., Metal Box
If you think the music on this album is unwieldy, try dealing with the original packaging: a round tin that just barely allowed you to remove the three 45 RPM 12"s inside. It often took some force and occasionally caused some superficial damage to the vinyl as it did. But once the syrup thick basslines of Jah Wobble and Keith Levene's gilded guitar splinters came flying out of the speakers, the effort would have felt worth it. The defining statement by John Lydon's post-Sex Pistols group took no prisoners while still managing to find purchase on the pop charts. Closing the album with the drowsy synth instrumental "Radio 4" after a few dozen minutes of death disco was perhaps their most perverse move. —Robert Ham

13. Joe Jackson, Look Sharp!
The debut from Joe Jackson ranks right up there with early records from another brainy, pissed-off songwriter called Elvis Costello, bursting with frustration and spazzy pop songs. Look Sharp! spawned the timeless hit "Is She Really Going Out With Him?", but songs like "One More Time" and "Happy Loving Couples" that reveal the more caustic side of Jackson's songwriting, of which he wouldn't quite tap into again. And although the band takes its namesake from its frontman, the rhythm-section of bassist Graham Maby and drummer David Houghton, and the shard-spitting guitar work of Gary Sanford, should not be overlooked. —Mark Lore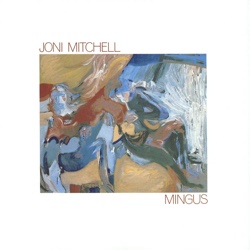 12. Joni Mitchell, Mingus
Being the restless artist she is, Joni Mitchell has never been content to make the same album twice. Her first nine albums were, of course, vastly different in their own ways, but 1979's Mingus, a starkly minimalist study of jazz and atmosphere, was a project unlike any she'd accomplished before. The album was Mitchell's collaboration with jazz legend Charles Mingus, who passed away shortly after its release. The master composer and instrumentalist spent 30 years getting down with jazz greats like Louis Armstrong, Duke Ellington and Charlie Parker, but this experimental manifesto with the melodically inclined Joni Mitchell would end up being his final musical mark. "The Dry Cleaner From Des Moines" is the tuneful, toe-tapping ode to big bands, but the rest of of the album is, for the most part, quiet and suspicious. Joni Mitchell even scats during the interludes—seriously, what can't she do? —Ellen Johnson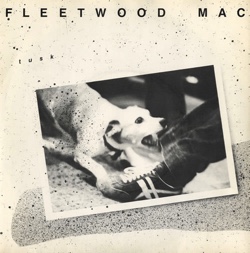 11. Fleetwood Mac, Tusk
There's a challenge, of course, in trying to follow up any mega-hit yielding triumph, but when there are two previous albums of that stature, the mission becomes all the more intimidating. In Fleetwood Mac's case, they were forced to follow two albums of that indelible variety—Fleetwood Mac, their eponymous reboot first featuring Lindsey Buckingham and Stevie Nicks, and Rumours, one of the biggest-selling albums of all time. Where the latter had sold 10 million copies, Tusk, the aforementioned follow-up, sold a mere 4 million discs, but to their credit, the band resisted the idea of simply making a carbon copy of the two efforts that came before. Buckingham in particular was determined to make an album in sync with the times and the New Wave bands that populated the era, Talking Heads in particular. A sprawling double disc set, Tusk evolved as a series of songs akin, at least in theory, to the Beatles' White Album, where each offering bore the imprint of its writer and left the listener with an experimental impression overall. Regardless, certain songs—"Think About Me," "Sara" (the album's obvious standout) and "Angel" in particular—kept the Mac imprint intact and ensured Tusk would become an indelible addition to the band's canon. —Lee Zimmerman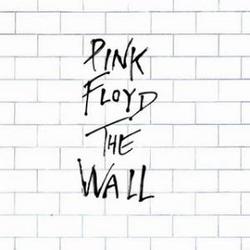 10. Pink Floyd, The Wall
The legacy of Pink Floyd was not cemented with just The Dark Side of the Moon. The Wall is one of the greatest concept albums of all time. It tells the tale of Pink, a troubled young man raised by an overprotective mother, who is trying to break down the wall in his mind that has been constructed by the authoritative figures in his life. It's a painful story that most can relate to or at least comprehend, not only because so many have suffered similar pains in life, but because it comes from the story of a real person. Lead singer, bassist and founding member of the band Roger Waters wrote the album based on experiences in his own life. The themes that present themselves throughout the album stitch the story together, making a cohesive 26-track album. The tour that followed the album's release took it to new heights, turning it into a rock opera. The psychedelic music that Pink Floyd so heavily influenced is present throughout the entire album. Pink Floyd and The Wall not only changed a genre of music, but music itself. —Clint Alwahab
9. Gang of Four, Entertainment!
On Gang of Four's debut, their post-punk mixed with funk is a clear inspiration for bands ranging from Red Hot Chili Peppers to Maximo Park, yet the album's Entertainment! moniker is quite sarcastic. The album discusses issues like Marxism, Irish prisoners and guerilla warriors, mixed with songs about love and lust. With tracks like "Natural's Not In It" and "Damaged Goods," Gang of Four makes dancing to heavy issues not unusual, but rather encouraged. —Ross Bonaime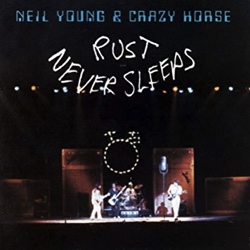 8. Neil Young & Crazy Horse, Rust Never Sleeps
Neil Young likes to cut loose with Crazy Horse, and it's almost always a good time when he does. For their first two albums together, the 1969 left-turn Everybody Knows This Is Nowhere and the scorching Zuma, the Canadian songwriter and the American rock band focused on rock 'n' roll—hippy-dippy, looping electric guitar, clanging drums and the occasional jam. On their third, Rust Never Sleeps, however, they simplify their soundboard. The first half of the album is acoustic, and the second half is electric. Because it's primarily a live album (all songs except two were recorded in San Francisco during their 1978 tour), Rust Never Sleeps isn't quite as embellished, but it's still the home to some of Young's best songs—from the surprisingly aware criticism of our disregard for indigenous peoples on "Pocahontas" to the twangy valley folktale on "Powderfinger," Rust Never Sleeps is Young's storyteller side on full display. Whether he's playing harmonica on one of the acoustic numbers or shredding on the hard-rocking "Hey Hey, My My (Into the Black)," Young is a dynamite performer, especially with Crazy Horse. —Ellen Johnson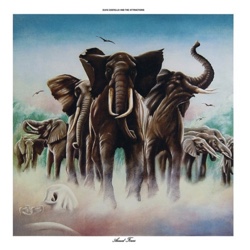 7. Elvis Costello, Armed Forces
There are live versions popping around of "Accidents Will Happen" that bring down the quick strides of the studio version from 1979's Armed Forces, relegating the tune to more of a solo piano number, with Costello's husky vox anchoring the hull of the shell of the song. But he definitive drive behind this classic is found in the first second of the studio version, Costello crooning "Oh I…" before the band joins in for the fulcrum "…just don't know where to begin," providing a clever actual beginning to not only the song, but the entire album. Another highlight on Armed Forces is "Oliver's Army." Purported to have been inspired by Costello's observances of young boys in battle gear during a trip to Belfast in the late '70s, it remains one of the catchiest songs written to date that manages to also infuse the rancor of anti-occupation themes. The song's satirical message of signing up to occupy far-reaching regions of the world if you're out of work is the type of counter-culture fuck-you that probably went over the heads of ex-hippies and punks alike. This, like a lot of Costello's songs, somehow suffers on a larger scale due to its advanced cleverness. Luckily, the song is great no matter how thinly you spread its political agendas. —Ryan J. Prado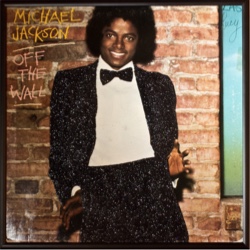 6. Michael Jackson, Off the Wall
Michael Jackson's Off the Wall marks the icon's transition from a Motown singer to one of the biggest solo artists of all time, garnering him a Grammy and a quartet of big hits on the Billboard 100. With its single "Don't Stop Til You Get Enough," Off the Wall is widely acknowledged as one of the great, enduring pop albums from years past, so it's easy to forget that the record is also peppered with heartfelt ballads. But the one-two punch of raw emotion (Jackson actually cries at the end of the take for "She's Out of My Life") and pop prowess is at the heart of who Jackson really was as an artist, and why his music is still so beloved after so many years. —Rachel Bailey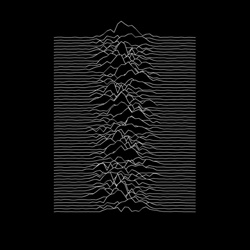 5. Joy Division, Unknown Pleasures
There might not have been a better band to usher in the '80s than Joy Division, a forward-thinking group of English rockers whose sum was more than its individual parts. Vocalist Ian Curtis had an unmistakable, dry vocal delivery that blended perfectly with Bernard Sumner's atmospheric, yet always distorted and punchy guitar parts. Peter Hook still inspires slews of pick-wielding, gnarled bass parts, and Stephen Morris brought a dancier take on gloom-rock rhythm. It's hard to think of another debut in the decade that took as many chances and was as self-assured as Unknown Pleasures. —Tyler Kane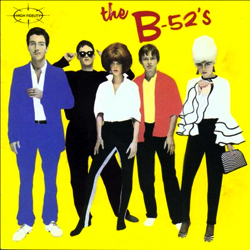 4. The B52's, The B52's
In a 1980 Rolling Stone interview, conducted mere months before his tragic assassination, John Lennon credited The B-52's cooky surf-rock classic "Rock Lobster" with sparking his final musical comeback. High praise, but not unwarranted: With their 1979 debut, the Athens, Georgia quintet seemingly arrived on Earth as rock stars from Planet Camp—combining chugging punk guitars, Farfisa organs, Swinging Sixties sci-fi lyrics and the enthralling vocal silliness of singers Fred Schneider, Kate Pierson and Cindy Wilson. The B-52's remains a lost classic of post-punk/New-Wave, delivering more fun-per-minute than almost any other LP of the past four decades. —Ryan Reed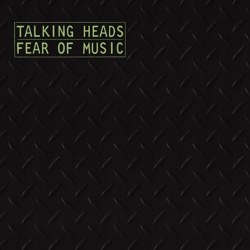 3. Talking Heads, Fear of Music
Fear of Music was leaning out of the '70s, dropping in August of 1979, and that epochal advantage can certainly earn a lot of asterisks. But David Byrne's premier pop moment in the Talking Heads canon still feels remarkably singular. The pure exotic pleasures of "Paper" and "Cities" brushed right up against the sardonic "Life During Wartime," but it all feels remarkably kindled, free of that overshadowing density of their most "important" work. We used to call it New Wave, but now it's just a lovely template. —Luke Winkie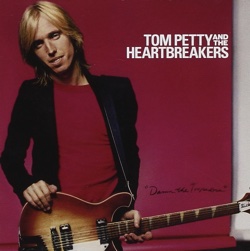 2. Tom Petty & the Heartbreakers, Damn the Torpedoes
In 1979, most of America's great young rock bands—Talking Heads, Television, Pere Ubu and The B-52s, to name a few—were cleaving themselves from the folk-blues lineage of the genre in favor of the noisier and more experimental sounds of punk and early new wave. Down in Florida, Tom Petty & the Heartbreakers, a band with one foot in the Basement Tapes and the other in It's Only Rock 'n Roll, were busy stretching the boundaries of their own musical bedrock—Florida forebears like the Allman Brothers and Lynyrd Skynrd—but their inescapable Southernness kept them firmly rooted in swampy Americana traditions. Their third album, the breakthrough Damn the Torpedos, was an inventive mash-up of garage rock, post-punk and roots music, jumbling conventional chord patterns and pop melodies but leaning all the way on Mike Campbell's bluesy guitar leads and Bentmont Tench's home-cooked keyboards. Album openers "Refugee," "Here Comes My Girl" and "Even the Losers" are stone-cold garage-rock classics, with Campbell's soulful solos and Tench's organs leaving a distinctly deep-fried aroma. On the album's second side, the dirty South really starts to seep through on the creeping "You Tell Me," the stomping "What Are You Doin' in My Life," and in the big Nashville sound of closing ballad "Louisiana Rain." At age 29, Petty was already fluent in the poetry of nonchalance, an American rebel. —Matthew Oshinsky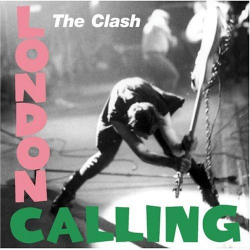 1. The Clash, London Calling
The best album of the '70s straddled the line between decades. Indeed, when it was released in the U.S. in January 1980, it had already been out for a few weeks in the UK. But in many ways, The Clash's eclectic 19-song effort marks the end of punk's golden years, infusing a brash mix of rock, ska, R&B and reggae throughout its 65-minute run time. It's a double-record that not only spans a broad array of styles, but ratchets up the political intensity with songs like "Guns of Brixton" and "Spanish Bombs," demanding listeners to heed its anti-establishment calls, even as it became a commercial success. "Brand New Cadillac" impeccably reworks Vince Taylor's classic, while the band tackled a meaningless existence within a commercialized world on "Lost In The Supermarket." On London Calling, Joe Strummer, Mick Jones, Paul Simonon and Topper Headon made quintessential political-minded punk at its finest. —Max Blau