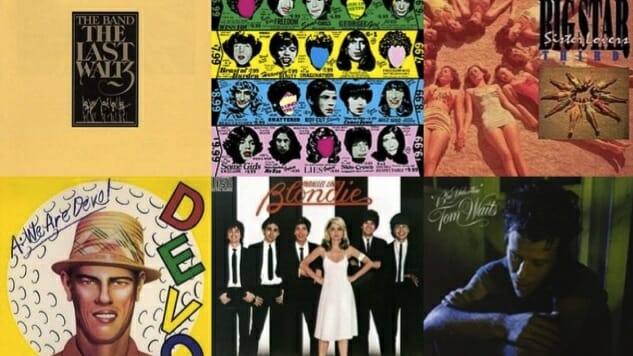 Forty years ago, popular music was dominated by disco. Andy Gibb and the Bee Gees had five of the eight biggest singles of the year. The rest of the Billboard chart was filled with lite-pop ballads like Debby Boone's "You Light Up My Life" and Exile's "Kiss You All Over." But music was also in the midst of a post-punk revolution. Several of our favorite albums from 1978 appeared on our lists of the Best Post-Punk and Best Best New Wave albums.
In 1978, Keith Moon played his last show with The Who, while The Rolling Stones returned to form with Some Girls. Blue-collar roots rock sold millions of records thanks to Bob Seger and Bruce Springsteen. Funk fans got their first annual festival in Chicago, "One Nation Under a Groove," just a month after the death of Parliament-Funkadelic singer Glenn Goins at the age of 24. Eddie Van Halen would inspire a generation of would-be guitar gods. Kraftwerk would quietly continue laying the ground work for an electronic revolution. And a handful of punk stalwarts would look to the looming '80s with a sense of pop adventure that came to define the radio hits of the next 10 years.
We've been taking a look back at music history in decade increments, beginning with the Best Albums of 1968 and continuing with each decade (1988 and 1998 are coming soon). We have exclusive live footage of several of these acts performing around 1978, including the Talking Heads, Bruce Springsteen and Parliament-Funkadelic.
Here are the 30 Best Albums of 1978: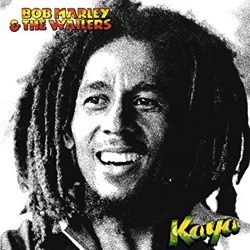 30. Bob Marley and the Wailers: Kaya
The Bob Marley on Kaya is not the holy justice warrior of the early 1970s. Album opener "Easy Skanking" is, well, easy. These 10 tracks are mellow odes to love and pot, a smoked-out chill session after the revolution has wound down. But a more contented Marley could still churn out classics like "Is This Love" and "Satisfy My Soul." Recorded in London just before he returned to Jamaica after an exile in the wake of an attempted assassination, the reggae legend may have been a little burned out on politics as two competing factions back home threatened to throw his island nation in chaos. The result was his highest-charting album in the U.K. and an album made for lazy days somewhere the sun is shining. —Josh Jackson

---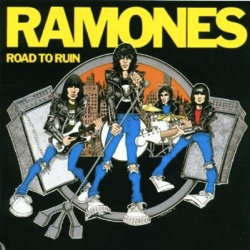 29. The Ramones: Road to Ruin
Darker and thrashier than the bouncy punk tunes The Ramones are mostly known for, Road to Ruin might not have the quantity of memorable hits of its follow-up End of the Century, but it does have the band's most famous song, "I Wanna Be Sedated," which opens up side two. Songs like "I Don't Want You" ("Baby you said that you'd be true / I don't care / I don't care / I don't care / I don't care / I don't want you") lend the album a more pessimistic vibe. But a cover of The Searchers' "Needles and Pins" showed the band unafraid to play unironic ballads, and "Sedated" brightened the album up considerably. —Josh Jackson

---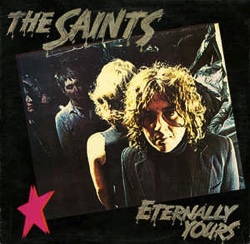 28. The Saints: Eternally Yours
Australia's best punk band added a horn section for a few songs on their second album, bringing some R&B power to Ed Kuepper's roaring guitar cyclones. The brass is a crucial addition to "Know Your Product" and "Orstralia," two of the album's best songs, and proof that bands should have been more ready to break through the already-congealed punk orthodoxy of the day. Eternally Yours was one of the first major statements that "punk," whatever that meant, could be much more than two or three chords and a sneer. It certainly has songs built around both, and singer Chris Bailey's condescension on the insistently tense minor masterpiece "This Perfect Day" (later covered by The Fall in the late '90s, in a rare case of Mark E. Smith paying respects to a band of his own generation) is powerful, but Eternally Yours reveals a band audibly challenging itself, and in turn challenging its colleagues and listeners to keep up. —Garrett Martin

---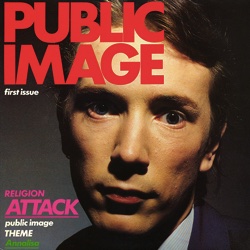 27. Public Image Ltd.: First Issue
John Lydon's scream is different on Public Image Ltd's First Issue. By the time the album was released in late 1978, the Sex Pistols' singer had already established his reputation as one of rock's most snarling frontmen. But as First Issue opens with a sharp, piercing shriek—a cry into an empty yet alluring void—its dark, guttural sound is instantly revolutionary. With Public Image Ltd, Lydon experimented with new themes, including God, death and the seedy underbelly of society. The Sex Pistols were an outright assault, but on First Issue, the vibes are aggressive yet detached. From the stomping guitar screeches of "Annalisa" to the industrial dance-punk of "Fodderstompf," First Issue set the scene for the cooler, and in many ways, freer era that was '80s British post-punk. —Loren DiBlasi

---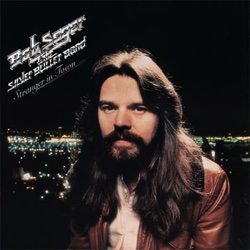 26. Bob Seger and the Silver Bullet Band: Stranger in Town
The 10th time was something of a charm for Bob Seger. On the heels of his ninth album and commercial breakthrough Night Moves, Stranger in Town contained four of the best tracks of Seger's career: "Hollywood Nights" and "Still the Same" recorded with the Silver Bullet Band, and "Old Time Rock and Roll" and "We've Got Tonite" recorded with the Muscle Shoals Rhythm Section (including Jimmy Johnson and David Hood). This was the Detroit roots-rocker's peak, selling millions of copies and making him the king of every Midwestern roadhouse jukebox for decades to come. —Josh Jackson

---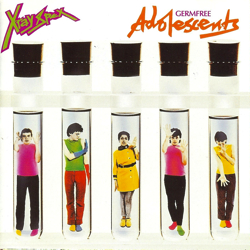 25. X-Ray Spex: Germfree Adolescents (1978)
As with some of the best post-punk bands of the era, this punk quintet didn't survive past the bright blast of their debut album (their sophomore LP didn't arrive until 17 years later). Burning out never sounded quite as great as this, though. Honed to a dangerous point by months of live shows, the London-born group tears through a dozen songs with a casual swing but enough jet fuel in their tanks to propel lead singer Poly Styrene (one of the 25 Greatest Frontwomen of All Time) and Rudi Thompson's sax playing to dizzying heights. It's poppy enough to feel like candy, yet weighty enough to leave a deliciously painful knot in your gut after "The Day the World Turned Day-Glo" grinds to a halt. —Robert Ham

---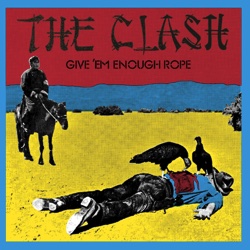 24. The Clash: Give 'Em Enough Rope
If you never had a chance to experience The Clash while they were in full swing, it may be a little difficult to understand what all the fuss was about. So much has been written about the punk explosion that first erupted in England in late 1976; the names of the players—the Sex Pistols, The Damned, The Slits—were as confrontational as the music they played, but right from the beginning there was something that set The Clash apart. They were serious and on a mission from the get-go. Sure, there were some songs of happy destruction, but the band never went in for the nihilism that seduced many of the other early punk bands. The Clash were all about social and cultural change, and even though Give 'em Enough Rope didn't stray too far from the loud, crashing, DIY ethics that distinguish early punk, there was something different about them even then. Perhaps it was the intensity of their lyrics or the breadth of their musicality, pr the sense they were willing to push their musical vision and commit themselves to radical social change. —Douglas Heselgrave
---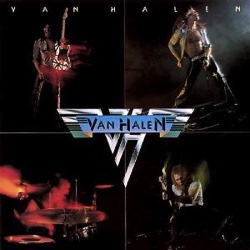 23. Van Halen: Van Halen
It's hard to pick a favorite Van Halen album, but it's also hard to vote against their debut. Van Halen were a revolutionary hard-rock band because, as Michael Hann wrote in a compelling piece for The Quietus, they largely rejected the blues-based foundation of bands like Aerosmith and AC/DC and instead brought a pop song sheen and sensibility to metal. This was all apparent on their debut, as David Lee Roth's pristine melodies and the band's harmonies are as crucial to its success as Eddie Van Halen's historic (and histrionic) guitar work. Their influence on the hair-metal scene of the 1980s can't be underestimated—without Van Halen it maybe wouldn't have even existed. Between "Runnin' With the Devil," "Ain't Talkin' 'Bout Love" and "Jamie's Cryin'," and the iconic guitar solo "Eruption" (which basically made finger tapping a standard feature in metal solos), Van Halen includes some of the most unforgettable moments in the band's long career. —Garrett Martin
---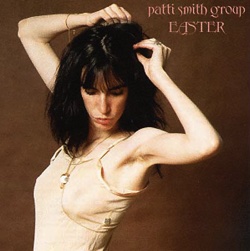 22. Patti Smith Group: Easter
"Because the Night" is the song everyone knows from Patti Smith's commercial break-out album. Initially written by Bruce Springsteen, who gave it to Smith to recast and reshape, the pop ballad was an instant hit, but much of the rest of the album is wonderfully weirder, as the new-wave icon ranged from classic rock to beat poetry. "Space Monkey," co-written with Television's Tom Verlaine and genre-bending Czech-born musician Ival Kral, features frantic organ, monkey noises and Smith's unhinged screaming. "Ghost Dance" sounds like a Woodstock-era folk chant. And the lyrics are full of often-transgressive religious imagery, rebirth for the outsider and hope from the fringe. —Josh Jackson
---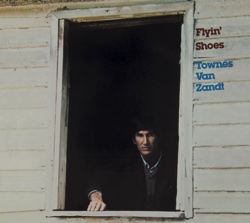 21. Townes Van Zandt: Flyin' Shoes
No one much noticed Flyin' Shoes when it came out in 1978, but Townes Van Zandt's first studio album since 1972 ultimately came to rank among his strongest albums. Van Zandt recorded many of the songs on the album in 1973 for an album that never materialized, hindered by financial issues on the part of his record label and his own oft-ornery behavior. But 40 years later, songs like "Loretta," the aching "No Place to Fall" and the hard-luck lament "Rex's Blues" resonate as much as anything Van Zandt wrote, and given his staggering talent as a songwriter, that's saying something. —Eric R. Danton
---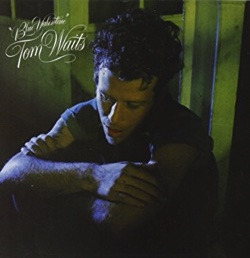 20. Tom Waits: Blue Valentine
Tom Waits's oft-overlooked fifth album begins with an orchestral rendition of "Somewhere," from West Side Story, with only the singer's granite-gargling voice signaling that the "place for us" might not be one with a legal liquor license. With the opener out of the way, though, Waits abandons the string arrangements for bluesy electric guitar and organ. The lounge-y songs that follow include titles like "Christmas Card from a Hooker in Minneapolis" and "A Sweet Little Bullet from a Pretty Blue Gun." With narrators lamenting that everyone they know is "either dead or in prison," the characters are ripped right off the floor of the seediest bar after last call. And "Whistlin' Past the Graveyard" is full of the breathless swagger that would land Waits acting gigs playing characters like the Devil himself. This is Waits five years before the experimental genius of Swordfishtrombones, but he already wrote and sounded like no one else. —Josh Jackson
---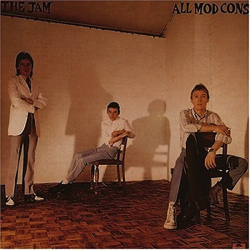 19. The Jam: All Mod Cons
At the tender age of 20, Paul Weller was already burned out. All Mod Cons, the Jam's third album, was fraught with uncertainty despite the fact that its young wunderkind was already earning kudos as the once and future Modfather. The album title, an abbreviated take on the familiar slogan, "All the Modern Conveniences," seemed both to affirm and scoff at that suggestion, while a knowing cover of the Kinks' "David Watts" and the nearly discarded yet soon-to-be-classic "Down in the Tube Station at Midnight" solidified the bond between past and present. In time, Weller would transcend his role as a Jam band man and further his standing as "the guvnah," affirming his standing among his heroes-turned-peers Davies and Townshend. For now, however, he was simply content to emulate the legacy of the best Mod gods. —Lee Zimmerman

---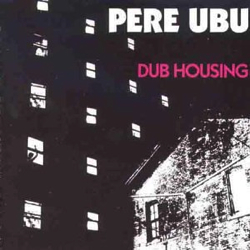 18. Pere Ubu: Dub Housing
I didn't know what to make of Pere Ubu when I heard them as a teenager. This sounded like music coming from a tribal village on Pluto, not Cleveland. Frontman David Thomas jokingly called it "avant-garage," but that actually sums it up pretty well: If Marcel Duchamp and Alejandro Jodorowsky plugged in a second-hand guitar with a wah-wah pedal and an EML synthesizer full of sci-fi whizzes and whirs in a suburban basement, you might have gotten something like this. The band's second LP Dub Housing deconstructed song after song into noise collages that would occasionally resolve into bubbly pop-punk. It's as rewarding as it is challenging. —Josh Jackson

---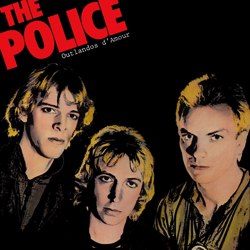 17. The Police: Outlandos d'Amour
I don't need to tell you about "Roxanne." If you are a resident of Earth with access to a radio, you're definitely familiar with Sting and company's timeless reggae-tinged ode to a lady of the night. But The Police's debut album is so much more than "Roxanne": "Can't Stand Losing You" is an undeniable hit in its own right (and rightfully so), those "whoa-oh-oh"s from "Truth Hits Everybody" make comeuppance sound catchy as hell, and while "So Lonely" lifts shamelessly from Bob Marley's "No Woman, No Cry," it's so good you'll barely mind. The Police would vault from here to world dominance, expanding their songwriting into realms that fully captured their technical wizardry. But their raw energy was never more apparent than on Outlandos d'Amour, which stands as one of the towering debut albums of all time. —Bonnie Stiernberg

---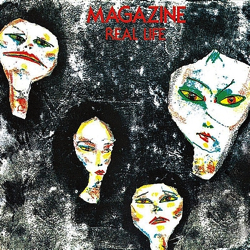 16. Magazine: Real Life
The Police weren't the only punk band with pop aspirations introducing themselves in 1978. Every bit as promising, now mostly overlooked, Magazine began as a post-punk band in the most literal sense of the phrase. Howard Devoto formed the more avant-garde group after leaving Manchester punk legends The Buzzcocks in 1977. Together with guitarist John McGeoch (who went on to play in Visage, Siouxsie and the Banshees and PiL), Devoto wrote a collection of adventurous songs that incorporated keyboards and saxophone without losing any of his punk fury. Real Life is often dark and moody, less punishing than The Buzzcocks and more open to the exotic possibilities of rock music. Opener "Definitive Gaze" immediately hurtles into prog territory with big synths before Devoto arrives with a prescient opening line, almost a statement of purpose: "I've got this bird's eye view, and it's in my brain / Clarity has reared its ugly head again." —Josh Jackson

---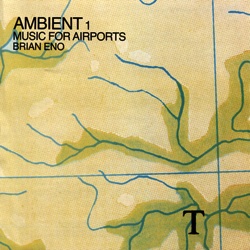 15. Brian Eno: Ambient 1: Music For Airports
Ease yourself into the world of ambient electronic music with a warm bath of sound created by one of the masters of the form. Ex-Roxy Music synthesizer wizard Brian Eno emerged from the glam-rock era with his dignity relatively intact and proceeded to craft some of the finest experimental pop music of the 1970s. As he moved into production and helped kindred spirits like Talking Heads and David Bowie achieve their own futuristic visions, Eno also embraced the possibilities of "environmental music," realizing that the everyday din of life, the background noise, could be composed, arranged and presented as a listening experience to rival conventional music. Though not his first foray into dreamscapes, 1978's Music For Airports, was his most direct attempt at creating atmosphere from sound, a soothing elixir for stressed air passengers in any stage of a long trip. The album gently spools out melodies, created by voice or keyboard, that allow the listener to melt into the background or follow along intently—whichever they choose. —Hilary Saunders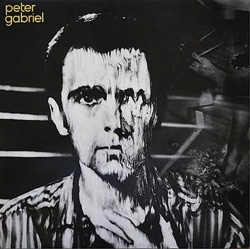 14. Peter Gabriel: Peter Gabriel
The second of Peter Gabriel's four self-titled solo albums (often referred to as "Scratch" because of the cover art) marks a more definitive departure from Genesis, the proggy art-rock band he had left in 1975. Produced by King Crimson guitarist Robert Fripp and featuring Fripp on guitar and Roy Bittan from the E Street Band on piano, this Peter Gabriel is a collection of textured songs that tilt more toward pop than prog. Nothing here ranks among Gabriel's most popular or best-known songs, but future-pop songs like "White Shadow" and "Indigo" found him forging the sound that would make him one of the most prominent and inventive artists to emerge from the '70s rock world. —Eric R. Danton
---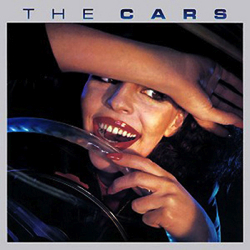 12. The Cars: The Cars
"I think the Cars did it right… Charles and I really like the Cars. That's where we got our chugging sound." That unlikely nod from Pixies guitarist Joey Santiago suggests that despite their slick, mainstream sound, The Cars were another band approaching the '80s with a plan for taking the forward momentum of punk rock and twisting it with a pop sensibility. Theirs was a pop perfect sound, so utterly infectious, it didn't matter how many times "My Best Friend's Girl" or "Good Times Roll" snuck up on the airwaves, the songs still sounded as exuberant and infectious as they did each time before. Taking their cue from The Velvet Underground, Roxy Music and an unapologetic love for pristine pop, the Cars' meticulous approach merged new wave with a rockabilly nostalgia (found mostly in Ric Ocasek's Elvis-hiccup of a voice and Elliot Easton's classic-rock guitar licks) and set a new standard in the process. As irresistible ear candy, it's still hard to beat. —Lee Zimmerman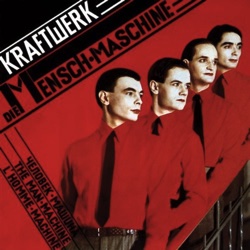 11. Kraftwerk: The Man-Machine
Over the German group's six previous albums, Kraftwerk proved that a band featuring only synthesized instruments could be just as compelling and funky as any rock group. Yet for all the brilliance they achieved before and after their seventh album, The Man-Machine, this was when the quartet hit peak conceptual greatness. The ping-ponging beats, wonderfully incessant melodies, and dry, affectless vocal delivery by leader Ralf Hütter foresaw a world when human and robot commingled to create a glorious new species. —Hilary Saunders

---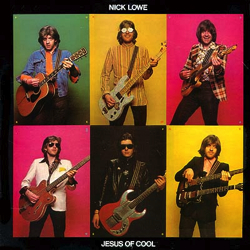 10. Nick Lowe: Jesus of Cool
After spending the first half of the '70s fronting underrated roots-rock band Brinsley Schwarz, Nick Lowe morphed into a superhero at the dawn of punk and new wave. Along with producing memorable LPs for The Damned, Graham Parker & the Rumour and Elvis Costello, "Basher" (as his mates called him) co-founded archetypal indie label Stiff, for which he threw together his first solo album, joined by members of The Rumour, Ian Dury's Blockheads, The Attractions and Rockpile (the hotshot combo he started with Dave Edmunds). Exhilarating ("So It Goes," "Heart of the City"), cutting-edge ("I Love the Sound of Breaking Glass," "36 Inches High"), retro ("Little Hitler"), playful ("Shake and Pop"), cynical ("Music for Money") and picaresque ("Marie Provost"—who had the misfortune of becoming her own "doggie's dinner"), Jesus of Cool filters the hopped-up energy of late-'70s London through Lowe's quirky genius, and its neon immediacy is undimmed after 40 years. —Bud Scoppa

---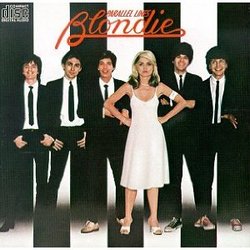 9. Blondie: Parallel Lines
The wondrous pop, rock and disco songs on Parallel Lines weren't supposed to be on good albums, much less all on the same one. To imagine it is to put "The Loco-Motion," "I Wanna Be Your Dog" and "Staying Alive" on a mixtape and pronounce it a band. Whether pilfered directly from The Nerves (the breathless "Hanging on the Telephone" takes no prisoners) or stitched together, nursery rhyme-like from Buddy Holly's "Everyday" (few melodies jangle so timelessly as "Sunday Girl" ), Debbie Harry and Chris Stein's shrewd, sexy melodicism on these 12 classics clawed its way into the pantheon from the simple ambition to conquer any radio format they touched. One way or another, they sneered. We're gonna please ya please ya please ya please ya. —Dan Weiss

---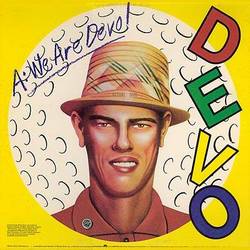 8. Devo: Q: Are We Not Men? A: We Are Devo!
I think I was 16 when I realized Devo wasn't a jokey one-hit wonder but one of the greatest rock bands of all time. Not that "Whip It" (from 1980's Freedom of Choice) isn't an amazing song, but it was a little too goofy and ubiquitous for me to take seriously at that very serious age. If I had heard the spastic art rock of Are We Not Men? first I never would've doubted them. It's not their best album, but it's the best at convincing serious young rock nerds that Devo were more than a silly footnote. Produced by Brian Eno, who seemed to be in every studio doing anything interesting in 1978, Are We Not Men? fused frantic rhythms with garish surf synths, mad-scientist vocals and cutting social satire on gems like "Mongoloid" and "Jocko Homo." It also delivered the greatest Rolling Stones cover of all time, the fidgety "(I Can't Get No) Satisfaction." —Garrett Martin

---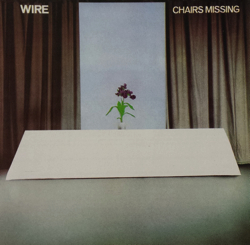 7. Wire: Chairs Missing
London punks Wire put out three albums during their initial phase, and all three are classics that sound very different from each other. Chairs Missing, their second LP, is the best of the bunch, and one of the most important albums ever recorded. It's hard to imagine "post-punk" even existing as a genre tag without this record; although a couple of songs recall the minimal, straight-forward punk of 1977's Pink Flag, the rest of the album adds synthesizers, guitar effects, a disco beat on "Another the Letter," and various other flourishes and experiments that clearly marked this as something new and different at the time. It foreshadowed so much of the punk-derived music that followed that you can draw a straight line from Chairs Missing to a handful of different indie-rock subgenres. —Garrett Martin

---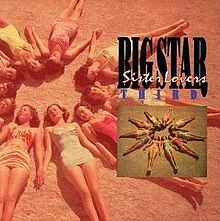 6. Big Star: Third/Sister Lovers
When it was recorded Memphis's Ardent Studios in 1974, Big Star's third album couldn't generate enough interest from record labels to get a proper release. It took British fans' and critics' enthusiastic response to the rerelease of the first two records in 1978 for this music to ever see the light of day. But the sprawling power-pop masterpiece would have quite an effect on young musicians like R.E.M.'s Peter Buck and The Replacements' Paul Westerberg. Over the course of one album, Alex Chilton's lyrics span the range of human emotion, but both the highs and lows are accompanied by perfect pop hooks. —Josh Jackson

---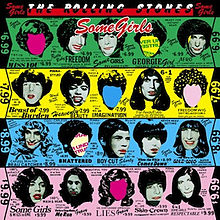 5. The Rolling Stones: Some Girls
The Stones' decision to make a New York City record in the late 1970s should have gone drastically wrong. Instead, Mick Jagger and Keith Richards, who most thought were on the final leg of their victory lap (one they appear to still be on), turned in a glorious mishmash of punk, disco, blues and country that silenced their detractors and woke up former fans. From the groove-heavy "Miss You" to the campy country of "Far Away Eyes" to the Manhattan mania of closer "Shattered" (maybe the finest rock song ever written about New York), Some Girls is a dirty, sexy mess, much like the city that was its muse. —Charlie Duerr

---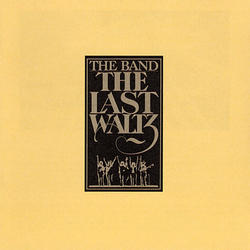 4. The Band: The Last Waltz
A historic event, such as The Band's "farewell" concert at Bill Graham's Winterland Ballroom on Thanksgiving Day, 1976, filmed for posterity by Martin Scorsese, can either inspire musicians to greater-than-normal heights or distract them into bombastic overplaying. The Band rose to the occasion on this valediction as their best-known songs were bolstered by adrenaline, by Allen Toussaint's horn arrangements and by the presence of so many friends and heroes. Bob Dylan, Muddy Waters, Van Morrison, Emmylou Harris, Dr. John, Neil Young, Eric Clapton and the Staples Singers all sang with the headliners, each benefiting from as good a backing band as they'd ever get. The album even included a studio session: three new songs, "The Weight" and two instrumentals combined into "The Last Waltz Suite." An expanded version was released in 2002. —Geoffrey Himes

---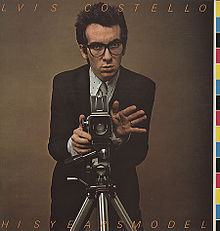 3. Elvis Costello & The Attractions: This Year's Model
Elvis Costello had already made a splash with his sprawling 1977 debut, My Aim Is True, but the addition of his own band made an immediate impact, as the rhythm section of Bruce Thomas and Pete Thomas launched right into "No Action," colored with organ from Steve Nieve, who'd added so much to "Watching the Detectives." Songs like "Pump It Up" and "Radio, Radio" are as energetic as anything in his catalog—gleeful and literary updates of punk, ska, parlor music, and garage rock. It's a rock 'n' roll record that would make Buddy Holly happy to have Costello wearing those glasses. —Josh Jackson

---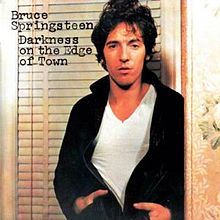 2. Bruce Springsteen: Darkness on the Edge of Town
In 1977, Springsteen's songwriting made a dramatic shift, breaking with his previous romanticism to write with a hard-edged realism and in a populist vernacular about and for the working-class kids he'd grown up with and still saw in his audience. The result was some of the best songs he'd ever write: "The Promised Land," "Badlands," "Racing in the Street" and the title track. The fact that Springsteen insisted that he could "still believe in the promised land" after all the injustices he'd described created the dramatic tension that drove the record. And the songs blossomed from their overly studied studio versions into liberated and liberating live versions, best represented by the bonus DVD of a Houston show on the 2010 box set, The Promise: The Darkness on the Edge of Town Story. —Geoffrey Himes

---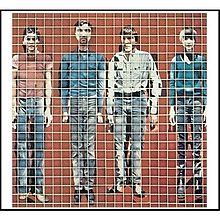 1. Talking Heads: More Songs About Buildings and Food
Talking Heads' second album, More Songs About Buildings and Food, launched what would become a career-spanning relationship between Talking Heads' leading man David Byrne and Brian Eno, whose tight production has been credited with helping the band expand their audience beyond their original stomping grounds at CBGB (and whose own 1978 album, Music for Airports, launched an era of ambient pop). The album features some of Byrne's most delightfully quirky topics, including songs written from the point of view of art-school students ("Artists Only") and a track about a couple who gets so sick of lousy TV that they simply go out and make their own shows ("Found a Job"). The Talking Heads and, later, David Byrne went on to make a long series of great records, and More Songs About Buildings and Food was their introduction to the wider world. —Rachel Bailey