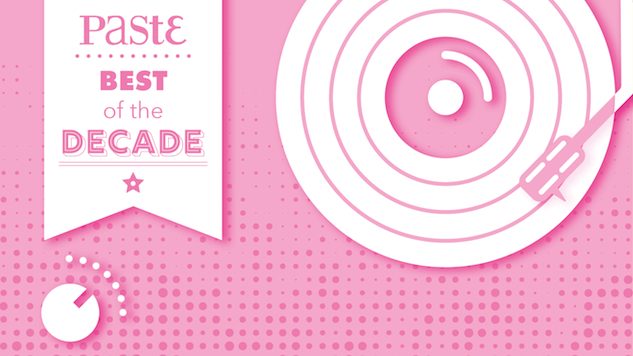 The entire 21st century has been a golden age for pop music. Thanks to emerging artists from previously underrepresented corners of music—like the LGBTQ community, the Latin diaspora, Reggaeton artists, etc.—pop music looks a lot different now than it did 30 years ago. The very fabric and face of pop music have changed down to the molecular level, and there's not just one type of person who rules the charts. In the 2010s especially, these trends bloomed and bloomed, giving us one of the best, most diverse, most interesting decades for pop music we've seen since the rise of New Wave pre-MTV. The steady popularization (heh) of poptimism in music criticism has cleared the way for artists like Charli XCX, Carly Rae Jepsen and even Ariana Grande to have highly commercially successful as well as critically successful careers, rockists be damned. We're moving father and farther away from the days when certain strains of pop music—particularly those claimed by young women and LGBTQ folks, like boy bands and teen stars—were considered culturally less significant or intellectually inferior. Just ask Lizzo, Clairo or Billie Eilish. 2019 brings the end of a beautiful, if at times messy, 10 years for a genre that never ceases to stop changing, thusly bringing us into a new, exciting age for pop music and what it could mean for certain groups of people. But, for now, let's look back at the last 10 years and the albums that we loved—along with pretty much everyone else who has ears. We hope you enjoy these crush-able records as much as we do.
Listen to our Best Pop Albums of the 2010s playlist on Spotify right here.
30. Justin Bieber: Purpose (2015)
Justin Bieber's Purpose sounds even better on my ears the week after the release of Kanye West's repulsive Jesus Is King, because it reminded me there are tasteful ways to sing about one's faith in secular pop music. Say what you will about the Biebs (and Lord only knows whether or not he's still walking in the light these days), but back in 2015, he took a turn for the earnest on Purpose, an album about feeling lost and lonely and broken and enlightened with the genius left-field pop production of a Justin Timberlake album. This was the first taste of the adult Justin Bieber, a man capable of shedding his teen-star-tropes (which included all those pesky hits, plus that behemoth Christmas album) in exchange for something better. Purpose still produced hits aplenty (Looking at you, "Sorry," "What Do You Mean?," "Where Are Ü Now," and the best "fuck you" euphemism this side of CeeLo Green, "Love Yourself") with some of the decade's best music videos—many of which were impressively choreographed by the inimitable Royal Family Dance crew—to match. But go deeper on Purpose, and you'll find ballads about Bieber's relationship with God ("Purpose"), taking leaps of faith ("Trust") and what it means to live another day when depression is ruling your world ("Life Is Worth Living"), a call to kill the mental health stigma well before Logic took a half-assed stab at it. Add in a Travis Scott feature, a flirtation with sexy '90s R&B ("No Pressure") and some of the catchiest, purely pop pop songs of the last 10 years, and you've got a classic on your hands. —Ellen Johnson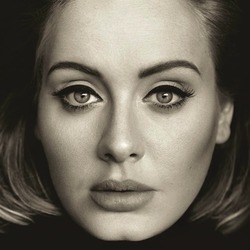 29. Adele: 25 (2015)
Anticipation's a bitch. For Adele, whose bajillion-selling 21 (okay, not a bajillion, but 30 million worldwide) proved emotional exorcism is its own commercial reward, how do you return to such raw nakedness and not implode? For 25—both stripping back and unleashing gospel choirs, thick arrangements, large bass beats—juxtaposition is as much a device as contrast heightens the dizzying emotional cliffs Adele flies over like some graceful reindeer high on magic corn. Because for all the bone-scraping honesty of Adele's songs, the work with uber-producers Danger Mouse, Greg Kurstin and Max Martin as well as 19 and 21 producers Paul Epworth and Ryan Tedder, and the Oscar for "Skyfall," in the end, there is that voice and what she does with it. The catch, the tears, the ragged edge when the emotions stain everything, Adele's rafter-scraping alto is a portal not into but actually out of the feelings she's working from. The recriminations still bubble—the Taylor Swift-aping "Send My Love (To Your New Lover)" offers a post-op on what's gone—because it's Adele, but there's also now the feeling that whatever happened, we're too grown-up to stay bitter. "All I Ask"—the greatest "last time we make love" song since Bonnie Raitt's "I Can't Make You Love Me"—is pure torch, an invitation to move beyond, but for the time being to just stay in the moment and enjoy it completely. To listen is to immerse and revel and emerge more alive. —Holly Gleason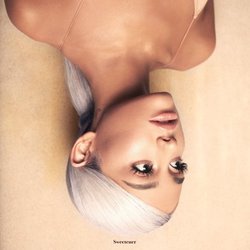 28. Ariana Grande: Sweetener (2018)
Though she was shockingly shut out of the top Grammy categories, Ariana Grande's Sweetener was easily one of the most gabbed-about records of 2018—and for good reason. Her smooth, voluptuous vocals accent the strongest tracks while fortifying the lackluster ones. With sprinkles of trap, funk and R&B, the result is an empowering, satisfying pop confection that warms the heart as much as it instills confidence in its listeners. Though it's not the most transgressive pop record you'll hear this decade, she's able to transform love and breakup songs into something much more profound. Sweetener is musically transfixing with a range of polychromatic synths, varied beats and tempos and an overarching multi-dimensional sound, particularly on songs like "R.E.M." and the title track. —Lizzie Manno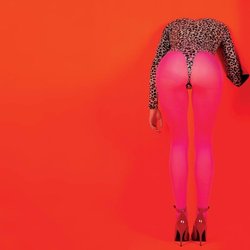 27. St. Vincent: MASSEDUCTION (2017)
Many long-time St. Vincent fans would say that each of her albums, upon its release, has felt like her best yet. As expected, then, MASSEDUCTION's explosions of the futuristic guitar pop that she mastered on 2014's St. Vincent were gratifying, strange and addicting when it arrived in 2017. What's unexpected are the ways Annie Clark keeps her music compelling this go-round. She has long been known as a formidable guitarist—she can shred when she wants to, but she tends to relegate her prowess to crunch-smashed riffs that growl like a motorcycle engine. MASSEDUCTION is the first St. Vincent album to push her guitars to the side, favoring flashy drum machines and roaring synth patterns. Clark will likely never abandon the guitar entirely, but these days she seems more content to use it as texture rather than foundation. —Max Freedman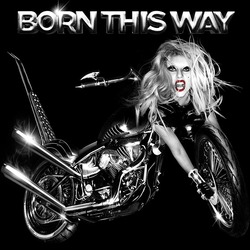 26. Lady Gaga: Born This Way (2011)
Released at the height of mainstream EDM's Billboard chart takeover in 2011, Lady Gaga combined the best of club-ready glistening synths and Gaga's knack for otherworldly choruses to take pop music to new heights. Born This Way may not have captured the American consciousness quite like 2008's The Fame—how could it?—but it still produced some of the best singles of the decade: LGBT empowerment anthem "Born This Way" and arena-ready stunner "The Edge of Glory." While her next two solo albums, 2013's Artpop and Joanna were relative disappointments, everything Gaga touched was magic in the late '00s and early '10s, somehow even turning country-indebted single "Yoü and I" into a mainstream pop single. Like The Fame, Born This Way shaped pop music in Lady Gaga's image, turning her into the genre's most iconic star since Madonna. Plus, without this record, we never would have had Broad City's arguable best ever scene. —Steven Edelstone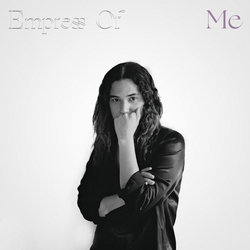 25. Empress Of: Me (2015)
While first writing her debut Empress Of album, Lorely Rodriguez hit a wall. To combat her severe writer's block, she relocated to an isolated Mexican village and started anew. There, she experienced the paranoia, anxiety and sociopolitical anger that fuel Me, a pop album with beats that don't thump so much as they shuffle, fuss and fold. On "Standard," Rodriguez jumps into her falsetto and details extreme Mexican poverty over synth stabs as off-time as they are propulsive. On "Threat," she sings about her growing fear of home intruders as the track's beefy bass and clattering cymbals bring her anxiety to the dancefloor. "Kitty Kat," with its instant-classic line "Don't kitty, kitty cat me / Like I'm just your pussy," employs a terrifying array of lurching synths to lambast catcalling. Although Rodriguez' relocation threw her into a tailspin, the resulting album remains more than worth her unease. —Max Freedman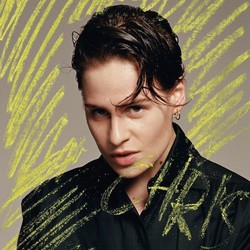 24. Christine and the Queens: Chris (2018)
Chris, one of two albums Hèloïse Letissier recorded in 2018 under the moniker Christine and the Queens, aims to subvert the male gaze. But not necessarily in the way we're often used to seeing. Female artists have attempted to subvert this gaze in a number of ways throughout their music and videos—infantilizing themselves to mirror the way men patronize women, changing their appearance to appear more traditionally masculine, appearing scary, gross or violent to ward off suitors, to use a female gaze to objectify males' bodies, etc. But the approach she takes on Chris feels fresh, especially powerful and provocative. She reclaims female sexuality by adopting the physical movements and overtly sexual lyrics typically attributed to a dominant, horny male. On "Girlfriend," she points out men's selfishness to only satisfy their own needs during intercourse, highlights the tired real-life question she gets about her own gender and sexual identities, and even "manspreads" in the track's video. Her dance-pop and funky synth-pop easily parallels the intrigue of her brawny lyrics, and though she may feel frustration from the record's narrative being solely steered towards her pansexuality, new short hairdo or the record's relevant themes in the wake of #MeToo, let it be known that this is one of the finest pop works of the decade. —Lizzie Manno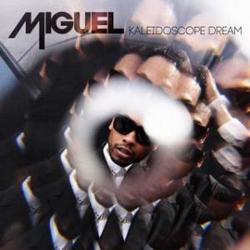 23. Miguel: Kaleidoscope Dream (2012)
In late 2012, Miguel was maybe the coolest person on the planet. He was as close to a millennial version of Marvin Gaye as we were going to get—no small part due to "Adorn" (easily the best track nominated for 2013's Grammy Award for Song of the Year) being a little too similar to "Sexual Healing"—except in the guise of a psychedelic-drug-taking, synth-happy pop auteur. "Do You…" is a trippy hyper-sexualized romp that reimagines Usher's mid-2000s heyday through the eyes of a psych rock band while the title track sounds like a Fugees song written in the wake of Kanye's My Beautiful Dark Twisted Fantasy. Kaleidoscope Dream is a record that draws from a bunch of different places and combines them into something that only could have come out this decade. —Steven Edelstone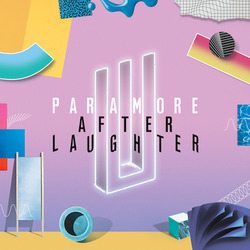 22. Paramore: After Laughter (2017)
Paramore were back with a vengeance in 2017, but with a bit more self-awareness. The Tennessee-based band announces that right off the bat on their fifth studio album with opener (and single) "Hard Times," a synth-heavy acknowledgement that the now three-piece led, as ever, by Hayley Williams has been through a lot. And it's something that the then-28-year-old singer even states herself on "Rose-Colored Boy" ("I want you to stop insisting that I'm not a lost cause/'Cause I've been through a lot/Really all I've got is just to stay pissed off/If it's all right by you"). But with After Laughter, she and her bandmates prove that they aren't going down without a fight. With the band's 2013 self-titled album, Williams and co. hinted at a more polished, pop ethos (sans grit) that set us up for this bubbly new LP. The result: an undeniably hooky record that strays from its grunge-rock roots and finds the band in a place where they've found the fun in their craft once again. Once immersed in the pop-heavy album that is After Laughter, it becomes clear that the less angsty outlook of Paramore is something only surface-level. If you look beneath, it shows Williams battling with herself to make amends ("Forgiveness," "Caught In The Middle") and put on a front to the public ("Fake Happy"). The Williams everyone loves is still there, but she's become a little bit better at letting go. She's not dwelling, so why should we? It's time we matured with Paramore.—Ilana Kaplan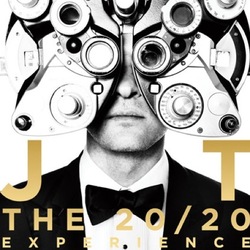 21. Justin Timberlake: The 20/20 Experience (2013)
From Mouseketeer to boy band heartthrob to MJ disciple to Timbaland sidekick to "Dick in a Box" crooner, Justin Timberlake has crammed more unpredictable brilliance into his career than any other pop star on the planet. He knows this, too: In 2006, he released FutureSex/LoveSounds, a groundbreaking, nearly unclassifiable sophomore album that blended his own effortless pop suave with Timbaland's psychedelic, electro-funk production. And then, at age 25, having just blown open the doors of modern pop, Timberlake punk'd us all—fleeing music to boost his sketch-comedy credentials, save a fledgling social networking site and star in forgettable rom-coms. (Suffering through Friends with Benefits was eerily similar to watching Michael Jordan strike out in the minor leagues.) When Timberlake made his return on the 2013 Grammys, dressed in dapper, Sinatra-styled attire, crooning his soulfully smooth new single, "Suit & Tie," in front of a swinging big-band, it was a letdown: For the first time since going solo, it seemed like the boundary-pushing icon was sticking close to the popular trends. In retrospect, both song and performance were pleasant, polite misnomers: Like FutureSex before it, the deceptively weird The 20/20 Experience works best as an immersive sonic journey—a headphones album for an earbud generation. After hearing early versions of these tracks in the studio, one of Timberlake's friends reportedly commented, "It's music you can see." He's right: Timberlake (along with co-producers Timbaland and "J-Roc" Harmon) approaches this music more like a director than a musician, creating luxurious worlds of sound that flow seamlessly, like scenes in a film. Each track stretches out to an average of seven minutes—crammed with instrumental breaks, interludes, codas and climaxes. Timberlake is in fine vocal form throughout, whether he's exploring his warmest lower register or (more frequently) doling out melismatic falsetto runs. But the biggest revelation is Timbaland's production. These tracks are as wildly futuristic as anything else on his resume, but also more organic—strings, horns, pianos and bass guitar layered with genre-melting beats and left-field samples. —Ryan Reed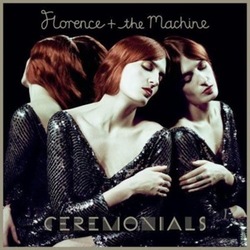 20. Florence + the Machine: Ceremonials (2011)
Florence + the Machine's 2009 debut, Lungs, was every bit as visceral as its title suggested, exploring the extremes of startling emotional violence and stark spiritual catharsis. With her red hair and pagan-glamour fashion sense, frontwoman Florence Welch came across like an artist still discovering what all she could get away with, and it proved surprisingly varied, with the tremendous "Dog Days" jostling against the straightforward "Kiss with a Fist." She rode that slow burner of an album all the way to the Grammys, where she outsung Christina Aguilera and Jennifer Hudson and proved she didn't need to resort to ostentation to convey soul and conviction.By contrast, her follow-up, Ceremonials, is just as ethereal as its own title implies, even as it locates some power in the repetitions of ritual. It's the sound of an artist who has grown much more confidence not only in her talents but also in her eccentricities. As a result, it's more consistent, but—as with most sophomore efforts—much less surprising. Every songs reaches for the same sense of drama and release, with only minor variations in style or sound. "Lover to Lover" is lovely gypsy gospel, complete with a choir that tries but can't quite match Welch's own vocal power. Projecting its chorus to the cheap seats on other planets, "Shake It Out" competes with Coldplay for rousing arena-filling hooks, yet where Chris Martin has to strain to get there (that strain being a large part of that band's appeal), Welch gets there almost too easily. It's hard to dismiss the impression that Welch hemmed herself in even as she was moving forward. Ceremonials abandons so many of the musical avenues she mapped out on Lungs and focuses instead on a monolithic sound that is certainly affecting but was becoming increasingly conventional in 2011. —Stephen M. Deusner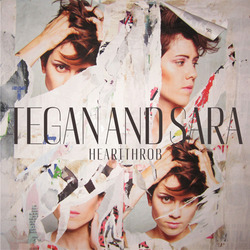 19. Tegan and Sara: Heartthrob (2013)
Tegan and Sara Quin decided seven albums in that it was time to throw down the pop gauntlet and see where seven albums gets you. Saying yes to sawtooth synths and no to Dr. Luke, their lean, 10-song "sellout" most resembles the Yeah Yeah Yeahs' It's Blitz! or Metric's Synthetica—the results of good songwriters demanding respect as they glitz it up. This bodes well for their extraordinarily confrontational style; from the shoving opening single's "I won't treat you like you're typical" to "Why don't you want to show me off?" the sisters sound more like a fighting couple than The White Stripes ever did, and their relationship insights double as universal ambitions. When they say they want to get a little bit closer, it could be a love song to money. But you'll stay for the burning relationship insights, because on top of past knife-twisters "I'm not unfaithful but I'll stray" and "I'd lie to me if I met me," they add the more mature but no less devtastating "I couldn't be your friend/ Even if I tried again." And then there's the most meaningful stanza they've ever written, one of the few that tackles their sexual identity in a career of Bob Mould-style unspecifics, and no coincidence that it applies to more than two people: "I'm not their hero but that doesn't mean that I wasn't brave/ I've never walked a party line/ Doesn't mean that I was never afraid/ I'm not your hero but that doesn't mean we're not one in the same." What a concept, expanding their musical universality and emotional relatability at the same time. And that puts them a step now ahead of Yeah Yeah Yeahs, Metric and Jack White. —Dan Weiss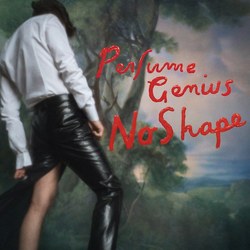 18. Perfume Genius: No Shape (2017)
No Shape, Mike Hadreas' fourth album as Perfume Genius, is his most lavish and beautiful to date. Armed with a military drum beat and lustrous vocals on "Slip Away," Hadreas imagines a world where an impenetrable love can exist, and its layered keyboard and percussion havoc makes you believe that it already does. His previous albums relied on the darker side of pop, but No Shape is still a tad spooky despite its wondrous theatricality and angelic admiration for others. The soulful and spiritual passion in songs like "Die 4 You" and "Alan" emit a ghostly glow while others like "Just Like Love" contain a grand cherubic perfection. The metallic textures and Hadreas' soothing presence on No Shape make this both an introspective and extroverted venture, but the constant is gorgeous, deeply affectionate splendor. —Lizzie Manno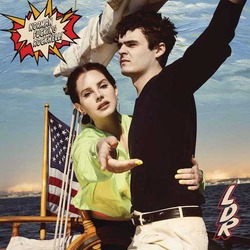 17. Lana Del Rey: Norman Fucking Rockwell! (2019)
From outside her corner, Lana Del Rey has always appeared more aesthetic than artist. She emerged in 2012 as the gray-eyed anti-Katy Perry, a pop star who preferred sultry sleepers over big hooks. Like Perry, Lady Gaga and Carly Rae Jepsen, she acquired leagues of stans—but also plenty of haters. She went on to release five major label LPs that, while maybe singular within pop music, don't really stand out in the context of her personal catalog. Del Rey's music was often synonymous with sameness, and her personal brand with a tired California cool-girl image. You were more likely to buy Born To Die or Lust For Life at Urban Outfitters than a local indie shop. You can still buy Norman Fucking Rockwell!, Del Rey's long-awaited sixth studio album, at Urban Outfitters (in a $40 pink vinyl exclusive, no less). But it's so much more than an accessory for your Crosley Cruiser. Delivered with her signature slyness, this is a record that, while evoking decades of folk, rock and Americana traditions, feels so tightly woven into the fabric of today's America that the word "classic" is an immediately obvious descriptor. You'll know it's something special about 15 minutes in—if not sooner—just as rusty acoustic guitars and electronic whirs mesh with stuttering psychedelia on the staggering nine-minute centerpiece "Venice Bitch," which holds the album's first great one-liner: "Fear fun, fear love / Fresh out of fucks, forever." NFR! isn't another slice of monotonous desert pop—it's a lyrical triumph and a masterclass in pop production. —Ellen Johnson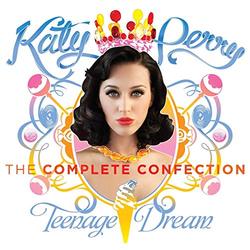 16. Katy Perry: Teenage Dream (2010)
Kay Perry is capable of crafting some absolute stinkers, but every now and then, she achieves pop perfection. That was the case with 2010's extravagantly sweet "Teenage Dream," one of the best pop songs of the entire decade from one of the best pop albums of the decade. Perry projects her youthful fantasies over a synth-laden three-and-a-half minutes, vastly improving the lost-in-the-sheets high John Mayer sang about on "Your Body is a Wonderland" in 2001. Listening to this song in middle school felt decidedly naughty, but Perry, clad in her "skin-tight jeans" actually approaches the first-time butterflies with some maturity. Ten years later, the words "Don't ever look back" still hang in the air. But the good doesn't begin and end with the title track: Teenage Dream is one of the most hits-packed records of the millennium. Ever heard a little song by the name of "Firework"? Check. Ever seen the beautiful mess that is the "Last Friday Night (T.G.I.F.)" video? You betcha. And lest we forget the Snoop Dogg-featuring "California Gurls," one of the best songs of any summer ever. There are secondary hits, too—you've heard "Wide Awake" and "E.T." right? But we love Teenage Dream because the pop fruit is hanging low. It's easy to love. Home to plastic bags, skin-tight jeans and that oh-so-hot sun-kissed skin (hide your popsicles), Teenage Dream remains a sugar-spun desert fantasy, full of first-times and everlasting memories. —Ellen Johnson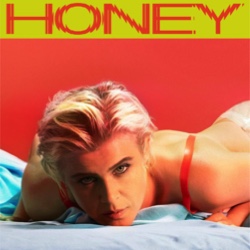 15. Robyn: Honey (2018)
No one serves up catharsis quite like Robyn. Whether you need to hysterically sob or gleefully and blissfully "move your body" across a dance floor, the Swedish pop diva's Honey is there to satisfy. Remarkably accessible, Robyn's long-awaited follow-up to her Body Talk trio is the purest purge. It baptizes you with tears or sweat or both, bidding the promise of a deep cleanse. The only faucet necessary is a pair of headphones, or—better yet—a team of pulsing, surround-sound speakers. Honey is a near-flawless dance pop album. It doesn't need political or cultural commentary to assert relevancy; in Robyn's deep understanding of human emotion and what moves us, Honey feels dire all the same. Release through dance has long been a tactic wielded by humankind, but rarely has it felt this inclusive, kind and positively radiant. —Ellen Johnson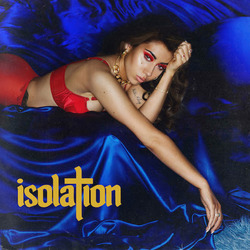 14. Kali Uchis: Isolation (2018)
"There's no tracking where I'm going / There's no me for them to find." The riddle-like words drift in covered in mist. The sounds of Tropicalia and bossa nova surround your ears with humidity. Are you dreaming? Are you flying? This is "Body Language," the lush intro that transports you to the world of Kali Uchis, a world the Colombian-American songstress invites you deeply into, as she compellingly keeps herself a mystery. From the all-Spanish, dancehall romance of "Nuestro Planeta" to the boss-ass-bitch anthem "Miami"—as sexy and diverse as the city in the title—Uchis gives ample nods to her Latin roots, while asserting herself as a strong, independent woman. "Why would I be Kim? / I could be Kanye," she sings on "Miami," never content to be anywhere but the driver's seat. On the Reggaeton highlight, "Tyrant," she's pondering the question of whether or not to give her man any power, the slightest control only hers to hand over, even when she's head-over-heels in love. For this self-preservation she sacrifices never being truly known—perhaps even to herself—a trade she seems eager to make, holding back to avoid being hurt on her road to ruling the world. "You never knew me then / And you'll never know me now," she sings on "Just A Stranger," which infectiously glides over a bouncy groove courtesy of whiz-kid Steve Lacy, one of several promises she makes throughout the album to be untouchable. —Madison Desler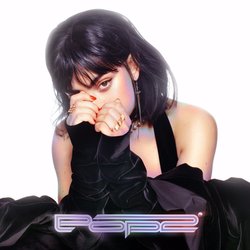 13. Charli XCX: Pop 2 (2017)
Buckle up, androids: Charli XCX's Pop 2, possibly beamed-in directly from whatever planet she hails from, is one wild ride. Charli defies (read: disregards) any and all pop expectations with the album. She released it as a mixtape after three major chart hits? Got it. And she willingly takes backseat to the largely unknown artists she features? Noted. And she's the self-proclaimed femmebot of our dreams? Our nightmares? Who cares—love's dying, we're high, let's party. Created in the midst of 2017's stifling radio pop monotony, Pop 2 is relentlessly strange and impossible to discern as a signal from the future or pop music past. Charli celebrates human messiness in a high octane and (albeit glitching) synthetic world, layering heady hip-hop beats with enough strung-out AutoTune to put even Cher to shame. It's masterclass pop futurism, the software update we've been waiting for, but more importantly—as she repeatedly reminds us—it's Charli, baby. —Katie Cameron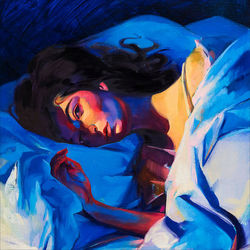 12. Lorde: Melodrama (2017)
On Melodrama, Lorde's glittering electro-pop triumph, the New Zealand singer-songwriter finds herself immersed in exhilarating, champagne-soaked parties and soul-crushing one-night stands, and witnessing the inevitable disintegration of her youth. Her continued fascinations with the highlife, royalty and growing old that formed the core of her debut album—2013's Pure Heroine—are still present but she now possesses a deeper layer of self-identification and a startling vulnerability. There are plenty of hits to sink into on Melodrama. On the exquisite, trap-tinged "Sober II (Melodrama)," Lorde grapples with knee jerk decisions and painful regrets from the latest blowout while "cleaning up the champagne glasses"—a brief warning of domestication. "Perfect Places" encapsulates the non-dignified "graceless night," but still being able to dance about it seems a good enough Band-Aid for now. The sonic touches on Melodrama are as strong as the vocals. Lorde—who co-produced the album with longtime colleague Jack Antonoff (Bleachers)—was inspired by artists like Phil Collins, Joni Mitchell and Graceland-era Paul Simon. Vintage '80s effects were re-spun to create buzzy, metallic synths with hollow, digital percussion, splashy drum breakdowns and cascading keyboard lines serving to build a revamped piano pop for this still-budding solo artist. Lorde still has the prescience to know she could become stale in a heartbeat. Her early wisdom signifies an old soul. Where Pure Heroine was her global, future-forward debut, Melodrama is the red-eyed, no-rules afterparty, where the lost and loveless go for comfort. —Emily Reily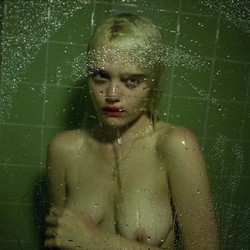 11. Sky Ferreira: Night Time, My Time (2013)
Many in the acting and modeling fields also find their way into music, but Sky Ferreira's foray was no ill-advised stunt. Ferreira had been putting out music on MySpace since she was a teen, which resulted in a major label bidding war and album deal with EMI that turned sour. She scrapped plans for her debut album and put out two EPs with Capitol instead—2011's As If! and 2012's Ghost. While electronic met acoustic on the disjointed Ghost, Night Time, My Time arrived with much more gusto than many would've thought. Equipped with soaring pop hooks and smudged textures, Ferreria sounds melancholy yet mature. "I Blame Myself" is a vulnerable display of self-loathing ("I know it's not your fault / That you don't understand / I blame myself"), "Kristine" is a biting roast of abhorrent rich kid behavior ("Stabbing pens in my hands / And I'm never working, I'm just spending") and the title track is a glimmer of morbid transcendence ("I wouldn't feel anything / When we burst into dust forever / And no angels will help us out"). Her dense, rough-edged pop proves both danceable and insightful. Despite its yearning melancholia, it's a constant rush of instrumental and emotional uplift. —Lizzie Manno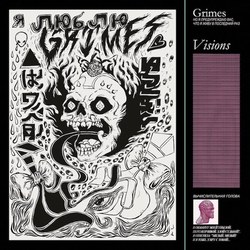 10. Grimes: Visions (2012)
Grimes' Visions might be the Canadian artist's third LP, but the album was no doubt her breakout as an emerging artist. The LP showed her sound refined after Geidi Primes and Halfaxa with looped, warping vocals, twisting synths and sequenced beats. With its constantly shifting tonal landscapes and non-standard structures, it's the kind of music that's exceptionally hard to peg on paper, but that never stops Visions' tracks from looping in your head long after it spins to a close. —Tyler Kane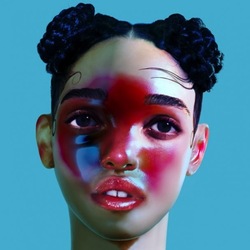 9. FKA twigs: LP1 (2014)
FKA twigs' debut full-length LP1 was a blend of glitchy futuristic R&B we hadn't heard before. A music-video dancer turned singer, FKA twigs experiments with sound and space, her beats stuttering and stoping like a modern dancer. Although it may not sound like it, FKA twigs is essentially a singer/songwriter fearless in her approach to experimentation. Her vocal range forces a new take on desire, and puts her own personal signature on a theme we've heard before—sex. On LP1 we get all sides of FKA twigs: She sings to us digitized and Auto-Tuned from far off in space before whispering in our ear, intimate and bare. Beats drop in and out with no warning or obvious structure, and yet it's catchy. Yes, these 10 disjointed anthems somehow manage to be catchy songs. FKA twigs released a video for every song on the album, a testament to her clear vision for LP1, a truly unique and noteworthy debut. —Alexa Carrasco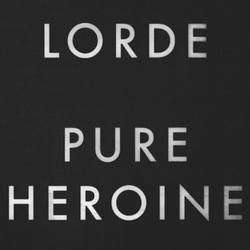 8. Lorde: Pure Heroine (2013)
A 16-year old girl not looking to twerk, whine or sugarshock? Meet Ella Yelich-O'Connor, who emerged in 2013 as a distaff Holden Caulfield, by employing a sangfroid that punches through an acquisitional society which measures worth by a flauntatiousness divorced from meaning. "Royals," that summer's surprise lo-fi trance-ish alternative No. 1, finds Lorde ironically checking rap/video staples. She merges Lana Del Ray's flat affect, Queen-evoking curtains of disembodied vocals and Massive Attack's electronica over an anything but fizzy electro-pop. Superficiality falls beneath her razor-scrawled lyrics, which skewer the sexualization of violence ("Glory and Gore"), the willfully blissfully unaware ("Buzzcut Season") and the unattainability/desirability of faux perfection ("White Teeth Teens"). For Lorde on Pure Heroine, youth is both the ultimate revenge and burden. To know so much, to feel so little and to embrace what is, she illuminates being young, gifted and bored with a luminescence that suggests life beyond Louis Vuitton. —Holly Gleason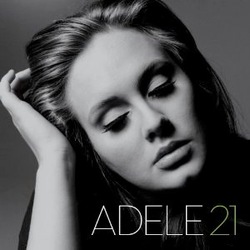 7. Adele: 21 (2011)
Ahh, the wisdom that comes with old age. British alt-soul prodigy Adele Adkins' debut, 19, was stunning in spots, earning both a watchful eye from critics and a should-have-been-huger hit single, "Chasing Pavements," that perfectly demonstrates what makes her offbeat charm so appealing: a panache for gigantic hooks strung together in melismatic webs of old-school vigor; an instrumentally-dense arrangement equally referencing big-band and indie-rock; and most importantly—that voice. Oh, God, that voice—a raspy, aged-beyond-its-years thing of full-blooded beauty. On 21, she sounds refreshed and poised to attack. There's no change in style—this is still the stuff of a sensual modern pop-noir landscape, heavy on retro textures and relationship drama. But she's sacrificed some of her debut's sparse moodiness, resulting in a more cohesive, immediate batch, littered with knock-outs. Working with an eclectic all-star production team (including Rick Rubin, Paul Epworth, and Ryan Tedder), Adele emerged with a well-manicured batch of songs that, while still showcasing her interest in layered musicality, shoot straight for the pop charts with each go-round—which is exactly where she should be aiming. This is what American Idol should sound like. This is what pop radio should sound like. This is what Adele should sound like. —Ryan Reed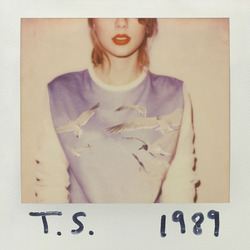 6. Taylor Swift: 1989 (2014)
Like her archnemesis Kanye West, Taylor Swift is polarizing. She is as fiercely loved as she is hated, both by culture and critics. 1989 was a rare moment of some consensus regarding Swift and her music. While Red has arguably aged with a bit more grace, and her earliest releases are more earnest and, at times, forthright, 1989 triumphs over every Swift album in terms of production and overall vision. The gap between Red and 1989 remains Swift's best and most important artistic leap forward. The winds of change started to blow in on Red, as she fortified her traditional weapon (acoustic guitar) with slicker production, rock 'n' roll drums and one bad-boy EDM beat-drop, but 1989 was a new pop wonderland. Her wide-eyed love songs (the saccharine "This Love," as well as the love-letter to her city, "Welcome To New York"), boisterous break-up ballads (both the pop song perfection on "Blank Space" and the bittersweet reflection on "Clean) and campy teen crush tunes all sounded better than ever before. She tried experimentation again with Reputation, angling to keep up with her ever-maturing audience, and all but failed miserably. Two years later, critics looked at 2019's Lover through rose-colored glasses, happy to hear anything that wasn't the half-baked snake charms of Reputation. But 1989 remains Swift's most experimental and exciting release, and it's also one of the best pop albums of the decade, on par with Carly Rae Jepsen's Emotion and Charli XCX's Sucker and Pop 2. It's so good, even the ever-annoying "Shake It Off" is forgivable. —Ellen Johnson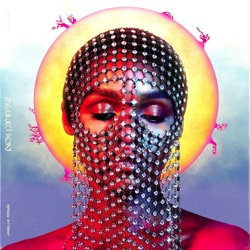 5. Janelle Monáe: Dirty Computer (2018)
After years spent building a successful acting career, Janelle Monáe released her third studio album, Dirty Computer, in 2018 via Atlantic Records. The first single, "Make Me Feel," showcases Monáe's greatest strengths: It's a funky, soulful, slightly left-field pop song that would fit right in on the INXS back catalogue. Led by Monáe's luscious, strong lead vocals, the song is sprinkled with glittery synth riffs and a wide range of sound effects like finger snaps and tongue clucks. "Django Jane" is a sex-fueled empowerment anthem. "And we gon' start a motherfuckin' pussy riot / or we gon' have to put 'em on a pussy diet," she spits. Monáe refers to her latest album as an "emotion picture" releasing it along with a 48-minute, futuristic narrative film. —Lizzie Manno and Loren DiBlasi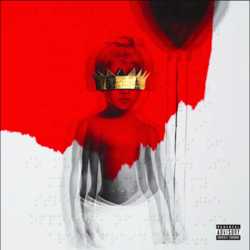 4. Rihanna: ANTI (2016)
It's more than fitting that the cover photo of 2016's ANTI features Rihanna as a child with a crown slipping down over her eyes—the album is a celebration of the confidence that allows her to make the lyrics "Sex with me so amazing / With her it'll be alright" a chorus without a goddamn trace of irony. Almost more impressive than the album's record eight No. 1 singles on the Billboard's Dance Club Songs chart is the vulnerability she infuses alongside the raunch, grit and bravado that define hits like "Needed Me." On "Higher" Rihanna's vocals strain and fray at the edge of her range as she pours her heart (and presumably some of that whiskey) out for the way things were. With ANTI, Rihanna empowers herself, regardless of how you feel about it. All hail. —Katie Cameron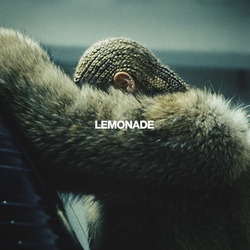 3. Beyoncé: Lemonade (2016)
The album Lemonade tells the story of a woman experiencing the high highs and low lows that come from loving, from believing, from existing. She's confident ("6 Inch"), she's scorned ("Hold Up"), and she's vengeful ("Don't Hurt Yourself"). She's painfully aware ("Pray You Catch Me"), blinded, then restored by love and lies. She's open, she's hopeful ("Sandcastles"), and she's incomprehensibly fierce ("Sorry"). She is everywoman—in love and in pain ("All Night"), defined as much by her romantic life as she is by her parents ("Daddy Lessons"), and the cultures and worlds that birthed her ("Formation"). But the film Lemonade tells a story that takes all of this and socializes and politicizes it—as it should be. Songs about heartbreak no longer merely signify love lost, but must be understood alongside certain losses unique to women in the black community. Anthems about reclamation of power in the aftermath of an unfaithful lover take new meaning, when you see images of black women gathered. I stress the word because of all the different ways Lemonade the album and Lemonade the film embrace the notion of black women gathering. Useless lovers who have failed to appreciate a certain magic in their midst must be gathered—as in almost violently collected, if only to be torn apart; a community of women bound together by a history that stretches from the continent of Africa, to the Caribbean Islands, to the French Quarters must gather to share collective tales and to pull on each other's individual talents for strength. And of course, the reaction to Lemonade reflects such gathering. Since the album was released, black women have been gathering to speak, write and reflect on the impact of the album, to share syllabi—required reading to understand the layers Beyoncé veils and unveils—and to simply exist in a certain glory that we only feel in the presence of those who know us well—Toni Morrison, Ntozake Shange, Julie Dash, Kara Walker, Mara Brock Akil—those women whose work we have been gathering around for years. Now of course, Lemonade is to be enjoyed by every gender and every race the world over. And it has been. But if anyone feels the need to ask why Lemonade exists, and how Lemonade came to be and what it means that the album arrived at that particular moment in American history, well, I believe Bey made herself quite clear. Everyone else (the others) gets to look on and listen in, as she sings her own interpretation of a deceptively simple hymn that's been passed down through generations of black women, to the black women of this moment: Gather, heal, slay, repeat. —Shannon Houston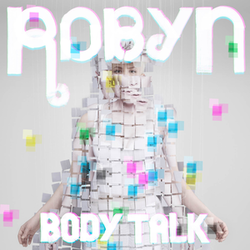 2. Robyn: Body Talk (2010)
We can't talk about heartbreak in music without mentioning Robyn. Whether you need to sob into your pillow or sweat yourself into oblivion at the club, the Swedish pop diva is always there with the right remedy for your pain. Her latest album, Honey, is a stunning dancefloor masterpiece with a few heartbreak tunes mixed in with the electro bliss, but 2010's Body Talk is home to arguably one of the greatest breakup songs of all time, "Dancing On My Own." After an expertly placed appearance in a scene from the third episode of GIRLS, even more people recognized "Dancing On My Own" for what it really is: a juicy, devastating wave of catharsis. And upsetting as it is, Robyn's recount of watching her ex-lover run away with someone else isn't exclusive to the broken-hearted among us. Like Lena Dunham's Hannah, sometimes you just need it as a boost, to remind yourself that you're okay—maybe even better—on your own. —Ellen Johnson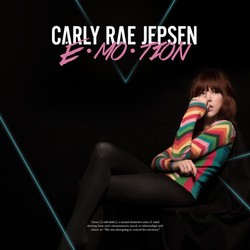 1. Carly Rae Jepsen: Emotion (2015)
At first glance, a record with songs like "I Really Like You" and "Run Away With Me" may not seem like obvious choice for a stellar breakup album. To that, we say, you clearly haven't cried while listening to E•MO•TION by Carly Rae Jepsen. Post-breakup, you don't just wallow in sadness or stew in bitter anger. You mourn what might-have-been and even dream about your ex running through the proverbial airport to tell you they made a huge mistake. Everything about E•MO•TION, including its fantastical retro-inspired pop sound, screams rose-colored glasses. Besides obvious breakup songs like "Emotion" and "Your Type," the album is filled with tracks that, if anything, feel like desperate, unattainable fairytales. And let's not forget the album's most underrated song, "Boy Problems," which feels like a glittery chorus of every pal ever who's reminded you that friendship comes before an obnoxious S.O. If a Disney princess made a record after being dumped, this masterpiece would be it. —Clare Martin

Listen to our Best Pop Albums of the 2010s playlist on Spotify right here.