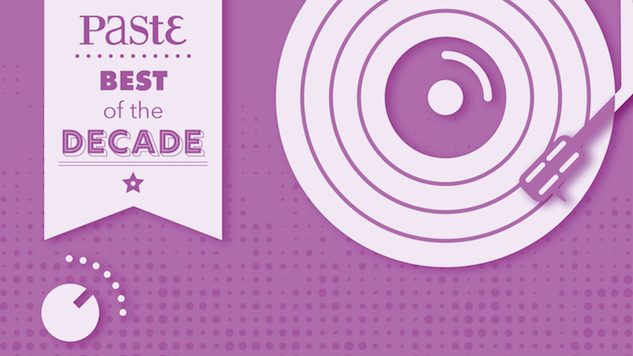 Indie rock isn't a genre easily defined, especially in the context of the 2010s. "Indie" is a word that once simply implied independent music, aka music that was created by an artist who isn't signed to a major label—or maybe any label at all. But now "indie" is more widely used to signify a certain sound. Even so, the records on this list are far from uniform in style. Here you'll find everything from Madrid garage rock to pop-tinged dance rock to rollicking folk, but they're all indie in spirit. Some artists on this list, like Arcade Fire and Vampire Weekend, graduated long ago from independent labels, but they still—believe it or not—fly under the radar when it comes to the larger sphere of pop music. You can find other artists, like The Beths and Weyes Blood, still playing clubs. Meanwhile, Bon Iver collaborated with Kanye West in the 2010s, and Courtney Barnett landed on Barack Obama's 2018 playlist. This is all to say that indie rock is a relative term that fluctuates from year to year. But it's some of the music we love most here at Paste, the guitar music made by underdogs, the modern rock classics made by unlikely heroes. With so much change happening constantly in the music industry in the past 10 years, this list could've looked a thousand different ways. But these are the indie rock albums we loved the most, as voted by the Paste staff.
Listen to our Best Indie Rock Albums of the 2010s playlist on Spotify right here.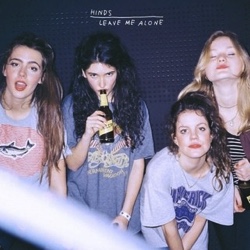 50. Hinds: Leave Me Alone (2016)
If frolicking on a warm beach in golden light with your best friends had a musical equivalent, it's the debut album from Hinds. Though the Spanish quartet is said to be at the forefront of a growing indie scene in Madrid—a city much better known for many other things—Hinds could just as easily have grown up in a garage a few blocks from the ocean somewhere in southern California. Co-fronted by Ana Perrote and Carlotta Cosials, who started the band as a duo called Deers before recruiting Ade Martin and Amber Grimbergen and, for legal reasons, changing their name, Hinds play shaggy rock 'n' roll with a casual, shambling feel. Perrote and Cosials trade lead vocals, and they often give the impression they're singing through broad smiles of amazement at how much fun they're having. Their enthusiasm carries over to Martin and Grimbergen, and the quartet plays with a sense of joy that feels genuine and anything but cynical. Although the group sometimes wanders or gets sloppy, precision isn't the point. Leave Me Alone manages to be a nostalgic album that nevertheless lives in the moment—it's a moment worth celebrating. —Eric R. Danton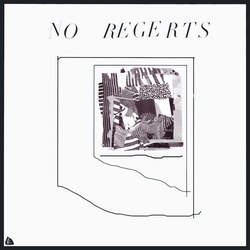 49. Chastity Belt: No Regerts (2013)
Choosing which Chastity Belt album to include on this list was no easy task. The Seattle four-piece has been a fixture of the always-vibrant Pacific Northwest rock scene ever since their debut album, cheekily titled No Regerts, arrived in 2013. Fans and critics quickly slapped a "feminist rock" label on the band, but they've never sounded political just for the sake of being political. They're more subtly radical on No Regerts, singing minimalist lyrics about Janet Jackson-esque wardrobe malfunctions and eating drunchies ("Nip Slip"), fucked-up, no-pants dancing ("Pussy Weird Beer") and partying with their best friends ("Seattle Party"). On the last track, "Evil," they crack open the darkest parts of their souls. Hearing this album in 2013 was like hearing something totally new. Perhaps Julia Shapiro, Lydia Lund, Annie Truscott and Gretchen Grimm were inspired by the lineage of riot grrrls—they undoubtedly possess a punk spirit—but, more than likely, it seems their friendship and all the ensuing shenanigans is the biggest inspiration for Chastity Belt. No Regerts remains a snapshot of a young band who knew exactly what they wanted to say, everyone else be damned. They're still one of the coolest bands working in indie rock. —Ellen Johnson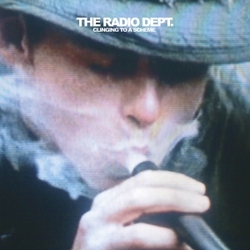 48. The Radio Dept.: Clinging to a Scheme (2010)
Never before has dream pop sounded so warm, so welcoming. Every synth on Swedish band The Radio Dept.'s third album feels like a warm blanket, tucking you in while Johan Duncanson's understated vocals read a bedtime story. Sometimes those stories are simple yet devastating ("Do I love you? / Yes I love you / But easy come, easy go / Don't let me down" from the gorgeous "A Token of Gratitude"), other times longing for someone who will never love him back ("Oh David won't you look into my eyes?"). Clinging to a Scheme, released in the first spring of this decade, does a lot by saying little; each lyric and guitar line carries a huge weight, each slowly-crooned word specifically chosen to convey a distinct emotion. Whether Duncanson is raging against the capitalists unfairly monetizing youth culture on breakthrough single "Heaven's on Fire" or singing about the love interest he's obsessed with on "The Video Dept." through a mask of vocal distortion, The Radio Dept.'s masterpiece makes life's littlest moments and emotions feel of utmost importance, each smile (or lack thereof) seemingly life-affirming or world-ending. The Swedish trio bids us farewell on the dazzling "You Stopped Making Sense," a track about losing his romantic partner to religion, imploring his former significant other, "Don't say goodbye." In the almost 10 years since Clinging to a Scheme was released, we still haven't. —Steven Edelstone
47. Hamilton Leithauser + Rostam: I Had A Dream That You Were Mine (2016)
Hamilton Leithauser, former frontman for The Walkmen, and his musical partner Rostam Batmanglij (ex-Vampire Weekend) achieved something increasingly rare in the indie rock landscape on their first fully collaborative album. The 10 tracks on I Had A Dream That You Were Mine use small signposts that point to music of the past without fully devolving into pure pastiche. Although both men had day jobs playing various strains of post-punk, together their baseline is the much broader idea of pop music, plain and simple. At least how pop music was created in the '60s and '70s. It allows them to gild the edges of these songs with the "sha-dooby" backing vocals of doo-wop, some Dylanesque harmonica ramblin', finger-picked acoustic guitar a la Leonard Cohen's early work, and some U.K.-style folk rock. Again, those elements are only signifiers, a way for fellow music obsessives to latch on to a song before Leithauser and Rostam take you on a much different journey. —Robert Ham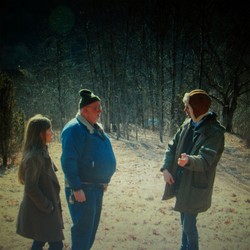 46. Dirty Projectors: Swing Lo Magellan (2012)
Dirty Projectors have a history of creating delightfully grandiose records full of complex, sprawling arrangements and bizarre concepts. But where do you go after marking "suicidal Don Henley rock opera" and "Black Flag debut re-imagined from 15-year-old memory" off your musical to-do list? For Projectors' frontman Dave Longstreth, the answer was simple. And as is often the case, the simplest answer proved to be the best one. For the group's sixth album, Swing Lo Magellan, Longstreth decided to take an approach that focused primarily on songwriting. Rather than trying to make every track work under an overarching theme, the songs on Magellan were crafted individually and with care. Each tune is perfectly capable of standing on its own, and there is a lot of diversity in the music, but the record still manages to feel whole as a work of art in itself. The source of Swing Lo Magellan's charm, for it truly is a charming collection, is that it's a record that doesn't try be anything other than exactly what it is. The album's closer, "Irresponsible Tune," is a haunting ballad that falls somewhere between a roots recording and a hymn. Longstreth sings like an evangelical preacher, but instead of crooning about "marching in the light of God," he proselytizes about music, singing, "In my heart, there is music / In my mind is a song / But in my eyes, a world crooked, fucked up and wrong." How's that for unguarded? It's not pretty, but it's direct and honest and unafraid to stand naked for the world to see its scars. —Wyndham Wyeth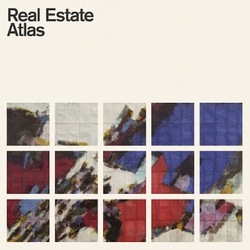 45. Real Estate: Atlas (2014)
In our current Ableton-fueled epoch, Real Estate's unassuming commitment to craft seems almost deliriously uncool. Sure, the values that have come to define the New Jersey group—an eye for refinement and an unerring awareness of their own strengths—wouldn't have been considered flashy during any period. But in an era where critical praise for indie-rock bands is usually qualified by some kind of statement about the waning relevance of guitar-based music, Real Estate's ethos feels vitally contrarian. Their third LP, Atlas, recorded with immense care at Wilco's Chicago studio, marked the point where they transcended the trappings of their former lo-fi niche. The album embeds itself in the Americana framework more than any of the band's prior releases. Atlas' reverb bath refracts everything from the rusted twang and jingle of late-career Feelies to the mantric hum of Roger McGuinn's euphoric 12-string scale explorations. It might seem like an obvious career peak were this not the work of a still-young band that, from the start, has been predisposed toward graceful maturation. It's a quietly sublime work from a group of musicians who have always insisted—via their straight-up goofy music videos, Budweiser references and substitute teacher-like appearances—they're just average suburbanites. —Michael Wojtas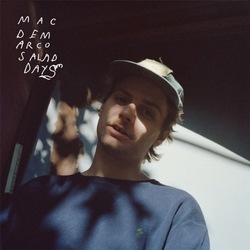 44. Mac DeMarco: Salad Days (2014)
Just like Future Islands, Mac DeMarco is also an artist whose live show became impossible to separate from his songs and his persona in the 2010s. In a perfect world, each copy of Salad Days, his sophomore LP, would come with your own portable Mac DeMarco to keep you company while listening to the collection, cracking self-deprecating and just barely-not-creepy jokes about his own songwriting. The rather chilled-out Salad Days probably still sounds more muscular than the woozy haze that works for much of the subject matter, with the title track mentioning "rolling through life, to roll over and die." DeMarco doesn't say that maturing is giving up explicitly, but in quoting his mom saying "act your age" and moments like the buzz-killing noise blast that ends "Brother," DeMarco has no interest in fitting in or making things easy on listeners. Or as he says on "Goodbye Weekend," "Don't go tellin' me how this boy should be leaving his own life." —Philip Cosores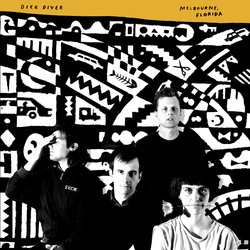 43. Dick Diver: Melbourne, Florida (2015)
Australia has been the undisputed world champ for top shelf indie rock of all stripes for this entire decade, and Melbourne, Florida is the masterwork of at least one of those strands. Dick Diver—get your head out of the gutter and go read Tender is the Night already—put out three increasingly great albums that culminated in the smart, subtle pop genius of the cheekily named Melbourne, Florida, an achingly beautiful set of guitar songs that evoked the emotionally powerful literary pop of the Go-Betweens without aping that legendary band's style too closely. For my money "Waste the Alphabet" and "Tearing the Posters Down" are the two finest indie rock songs of the decade (and, indeed, songs, period)—two perfectly crafted pop jams that seamlessly unite guitar, lyrics and melody into honest, humble songs rich in both hooks and subtly powerful emotion. They sound like you could've heard them on college radio at any point since the late '70s, meaning they're timeless indie rock for the ages. —Garrett Martin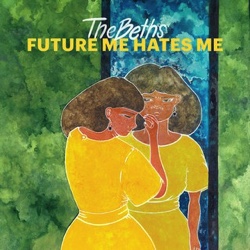 42. The Beths: Future Me Hates Me (2018)
Elizabeth Stokes named her band after herself, or, rather, her nickname. So it should come as no surprise, then, that the debut album from New Zealand-based rockers The Beths, Future Me Hates Me, is sharply self-aware. Stokes, a music teacher who quit her day job to tour the world with The Beths, pairs clever, refreshingly straightforward lyrics with uber-catchy guitar pop, and she never stutters in delivering even the most blunt assessments of her doubts, fears and anxieties. "Sometimes I think I'm doing fine / I think I'm pretty smart," she sings on the album's title track before, later, completing the thought: "Oh then the walls become thin / And somebody gets in / I'm defenseless." On dizzying love song "Little Death," she captures and tames all the butterflies swarming around in her stomach: "And the red spreads to my cheeks / You make me feel three glasses in." The Beths sound as if they're already three albums in, playing with the musical and lyrical finesse of a much older and more experienced band. Every single song on this record arrives with as many contagious hooks and honest confessions as on the sparkly, frank "Little Death" and the toe-tap-inducing examination of overthinking "Future Me Hates Me." Indie rock is alive and well in Oceania—The Beths, like their Australian neighbors Rolling Blackouts Coastal Fever, hit it out of the park in crafting one of the sturdiest rock debuts of not only 2018, but also the decade. —Ellen Johnson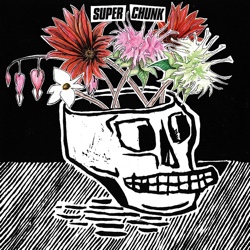 41. Superchunk: What a Time to Be Alive (2018)
Indie-rock legends Superchunk, who formed in 1989 and helped define '90s independent culture, returned in 2010 after a mostly idle decade, and went on to put out three of their very best albums in their third decade of existence. In February 2018 they released What a Time to Be Alive, their 11th official album, and a furious but clear-eyed slab of anti-Trump, anti-GOP, anti-bullshit truth-telling. The name of the new album came from the post-apocalyptic embers of 2016's election cycle, spurring band members Mac McCaughan, Laura Ballance, Jim Wilbur and Jon Wurster to close the gaps between albums. Recorded and mixed by Beau Sorenson, What a Time to Be Alive features guest backing vocalists way more than the Superchunk of the past: Sabrina Ellis (A Giant Dog, Sweet Spirit), Katie Crutchfield (Waxahatchee), Stephin Merritt (The Magnetic Fields), Skylar Gudasz and David Bazan (Pedro the Lion) all make appearances on the title track. Blaring guitar solos and shout-along choruses abound, and it's quintessential Superchunk. —Garrett Martin and Hannah Fleming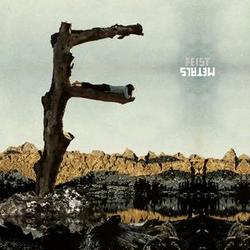 40. Feist: Metals (2011)
The very qualities that make Leslie Feist such a distinctive pop artist are also the very things that make her too easy to dismiss: Her understated melodies, restrained performances and thoughtful arrangements are often decried as dull, monotonous, samey—as if these are critical adjectives that require no further elaboration. Especially at a time when an album's shelf-life can be measured in days or weeks instead of months or years, Feist makes music that requires close attention and repeated spins, and yet there's almost always a payoff—some revelation that rewards the listener's investment. The Reminder, Feist's 2009 breakthrough, was—at least relatively—bubbly and spirited, and "1 2 3 4" didn't need an iPod commercial to sell its showtune effervescence. That was far and away the most immediately catchy in her repertoire, and even with the release of Feist's third album, Metals, it remained so. Above all else, Metals emphasizes Feist's vocals, which sound as though they were recorded very closely to capture even the finest textures and subtlest tones. At times even Feist herself doesn't seem to know what she will do from one note to the next. On "Comfort Me," her voice launches into a short trill of notes, far outside the melodic line, which heralds an abrupt shift in tone and theme. And on "Anti-Pioneer," she makes a concerted break from intelligible syllables to make her voice another instrument in the mix, delivering pure sound instead of words. It's a lovely, low-key moment that reveals her most fascinating contradiction: By negating herself in the song—by making the music so quiet, by surrendering the very idea of lyrics, by keeping listeners at arms' length at least through the first few crucial spins—Feist asserts herself all the more powerfully. —Stephen M. Deusner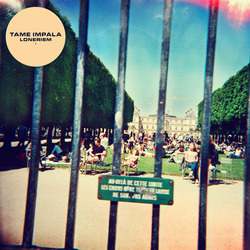 39. Tame Impala: Lonerism (2012)
Midway through "Nothing That Has Happened So Far," a bulldozer of sublime psychedelia on Tame Impala's sophomore LP, a mysterious voice emerges from the swirl: "You're thinking about everything, aren't you?" it asks, bathed in fuzz, as drums tumble wildly and electric guitars shiver with flange. "I know it's crazy—just don't think of it like that / Nothing has to mean anything." Lonerism expertly balances heady textures with effortless melodicism. "Apocalypse Dreams" is a capital-E Epic, a modern psychedelic odyssey that grows catchier and stranger the longer it plays; "Be Above It" builds from a chanted vocal loop and primal drum pulse into a carnival of giddy hooks and flange. The show-stopping "Music to Walk Home By" sounds like The Flaming Lips re-scoring Magical Mystery Tour, stoned out of their gourds. Saying nothing rarely sounds this profound. —Ryan Reed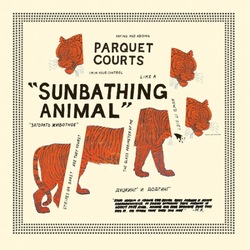 38. Parquet Courts: Sunbathing Animal (2014)
For four consecutive years, Parquet Courts released either an LP or a substantial EP, and for four consecutive years, the band remained itself with a skewed focus and altered perspective. Where punk or post-punk or slacker rock might have described them before, the band seems to embrace its most obvious comparison points on Sunbathing Animal: Lou Reed and Stephen Malkmus. Yeah, these two godfathers have always informed the band's songwriting, but here they are unveiled muses. This can make the album comfortingly derivative at its best and its worst, meaning that a song like opener "Bodies Made Of" is so easy to embrace because it sounds like a Pavement song that it is hard not to be critical of how much it sounds like a Pavement song. More noteworthy is the band's admission of blues being an influence on this record and that isn't hard to spot, even for the passing listener who might just notice the similarity between "Black and White" and Dylan's "Subterranean Homesick Blues." It is an effective spin on tradition that becomes a signature element to the album, seen in the absolute statements that feel like handcuffs on "Always Back in Town" and the seven-minute torture chamber for the masochistic that is "Instant Disassembly." —Philip Cosores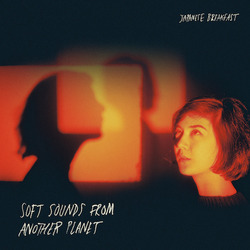 37. Japanese Breakfast: Soft Sounds from Another Planet (2017)
Michelle Zauner, sole creator of the indie pop project Japanese Breakfast, made 2016's Psychopomp amid the death of her mother from cancer, a catastrophic event that can easily send anyone down an unfamiliar path. For Zauner, it meant an ongoing search for solace in loss. Soft Sounds From Another Planet continues that journey. It's a somber, starry lullaby that results in periods of fitful sleep marked by struggles with fading love and death's vague mystery. But there's something comforting about the record too, with its interlocking muted chords, muffled drums, and sudden shocks of electric guitar that add sharp slices of lightning. Soft Sounds is full of pretty interludes of ambient noise mixed with shoegaze and electro-pop touches. —Emily Reily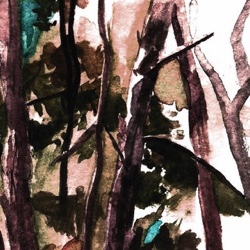 36. Hop Along: Bark Your Head Off, Dog (2018)
Three years after their seminal Painted Shut, Philadelphia's Hop Along returned with their third Saddle Creek-released LP, Bark Your Head Off, Dog, their most cohesive release to date. Few vocalists evoke the emotion packed into Frances Quinlan's delivery, and it's on full display on early singles like the epic "Not Abel." Quinlan's songwriting has become more self-aware and outwardly present to the mechanisms of the world around her, and Hop Along is as tight a unit as you'll hear on record. —Adrian Spinelli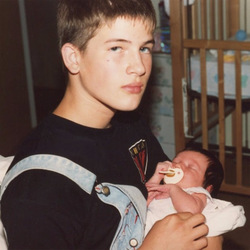 35. Big Thief: Capacity (2017)
Big Thief may have emerged in the latter half of this decade, but they've quickly become one of its most authentic and moving acts around. Fronted by the extremely warm-hearted, wise and nonjudgmental Adrianne Lenker, Big Thief thrive on the magic they unearth seemingly from a past life. Lenker delivers poetic lines about nature that never appear trite with a voice that ranges from gentle to fierce, always with a mother-like comfort. Their second album Capacity draws on earth's passing moments that are taken for granted—"the money pile on the dashboard fluttering" ("Shark Smile"), "Shrapnel and oil cans, rhubarb in the yard" ("Mythological Beauty"), "The sugar rush / The constant hush / The pushing of the water gush" ("Mary")—but it's grounded in humanity's brightest and darkest tendencies. Their tender, evocative indie-folk transcends any musical categorization—it's dirty, heartbreaking, trustworthy, gorgeous and armed with a childlike wonder and well-worn sagacity. While their 2016 debut Masterpiece offered raw charm, 2017's Capacity has a keener eye and an intoxicating richness. —Lizzie Manno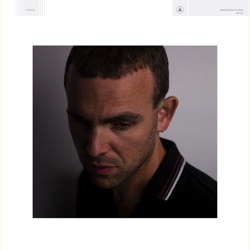 34. Amen Dunes: Freedom (2018)
Throughout his career as Amen Dunes, Damon McMahon has existed just on the other side of clarity. He was, for years, the rising underground artist who sounds like he's singing from around a corner, and who ducks into the shadows to avoid the light. Musically, McMahon shrouded himself in noise and effects on his debut, 2009's DIA, then gradually peeled back that shroud on 2011's Through Donkey Jaw and 2014's Love. That process brought Amen Dunes' music forward into the light, but not necessarily McMahon: Even as Love's songs shimmered, their creator stayed just below the surface, an indistinct form behind this promising work. On Amen Dunes' 2018 album Freedom, McMahon finally shows himself fully, and the results are both charmingly raw and uncommonly lovely. His songs are captured cleanly and intimately, a credit to producer Chris Coady, known for his work with Beach House and Grizzly Bear, among others. His lyrics are more personal than ever before. He even put his own face on the cover for the first time—eyes averted, of course. Across its 11 tracks, McMahon reflects on his own life like a seething poet, often spitting out lyrics as if they're forcing themselves from his body. Recurring topics include his hard-knock childhood, masculinity, spirituality, his mother's battle with cancer and his difficult relationship with his father. Freedom's peak is a five-minute-long song called "Miki Dora," built on another solid foundation of motorik beat and burbling bassline. As the groove slowly unfolds, McMahon ascends into a sort of self-reflective strut: "Pride destroyed me, man / Till it took ahold of me / I feel it when cry / I can feel it in my dreams." Even when he was obscured by the hiss and echo of his lo-fi beginnings, McMahon had the look of a fascinating songwriter. Freedom bears that out. As long as he keeps making music, it'll be fun digging in. It already is. —Ben Salmon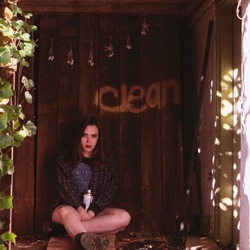 33. Soccer Mommy: Clean (2018)
Amidst the verses of "Still Clean," the opening track off of Clean, the as-of-yet latest album from Sophie Allison (aka Soccer Mommy), she's grappling with a temporary tryst, a seasonal fling—the kind we often pretend to have gotten over, while we replay the minutiae of the affair over and over again in the privacy of our own heads. "I guess I'm only what you wanted for a little while," she sings—still dazed months later from the abrupt departure of her summer love's affections. Those are the first lyrics that jumped out at me, instantly conjuring up a face, and a name and my own replayed reel of amatory memories and now-hollow words. This speaks to Allison's songwriting, a craft she honed for years in her Tennessee bedroom before releasing 2017's acclaimed Collection. With Clean, she may have again left her bedroom for the studio, but her introspective and comfortably confessional lyrics maintain their intimacy and diary-scrawl relatability. Only this time, Allison is zeroing in on the freeing, but often painful realizations that we all experience at one time or another—the kind that usually only come with the ending of something. Allison is young (not yet 21 at the time of this release), evident not only in her youthful voice, but her talk of missed calls from mom, parked cars, and hanging around after school. But she does it all in an honest, uncomplicated, and well-crafted way that Clean is anything but juvenile. You might just forget how old you are for a second, as her bedroom melodies carry you back to when feelings were freely given and many lessons still had to be learned. —Madison Desler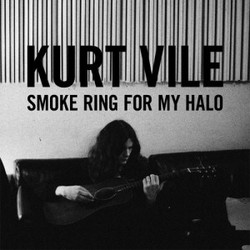 32. Kurt Vile: Smoke Ring For My Halo (2011)
Philadelphia songwriter Kurt Vile was only half-boasting when he named his official debut album Constant Hitmaker. Before signing to Matador in 2008, he had been releasing homemade recordings and singles at a marathon pace for years, winning over local fans and vinyl collectors while continually refining his idiosyncratic, "midnight in a smoky dive bar" take on classic-rock balladry. Vile's 2011 album Smoke Ring For My Halo, sees him working in a professional studio with a real producer (Dinosaur Jr./Hold Steady helmer John Agnello) for the first time, but the added sheen fortunately doesn't dilute the nocturnal atmospheric approach he's spent years cultivating. —Michael Tedder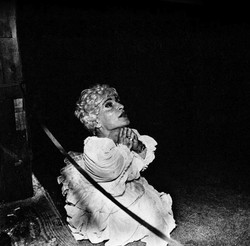 31. Deerhunter: Halcyon Digest (2010)
In the early 2010s, Deerhunter graduated, by degrees, from conjuring moods to writing proper songs, and their fourth album Halcyon Digest finds Bradford Cox and company strip-mining new aural territory and toeing the line between structure and abstraction. Opener "Earthquake" lowers a looping trio of sounds—a snare trill, a struck match, a tape noise swipe—into a deep sonic chasm where legions of guitars and dissolving vocals dominate. The synthesizer early in "He Would Have Laughed" soars into kaleidoscopic infinity, and the feather-light "Sailing" has just enough melody to stick in your head. "Coronado" injects jaunty jangle-pop with saxophone honks—then a first for this Atlanta band that's as surprising as it is satisfying. This all makes Digest's more conventional Deerhunter fare—like the Beatlesesque note-to-younger-self "Don't Cry," and the spectral, creamy "Basement Scene"—feel curiously out of place. —Raymond Cummings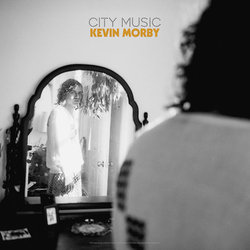 30. Kevin Morby: City Music (2017)
Singing Saw, the third solo album from L.A. singer-songwriter (and former Woods bassist) Kevin Morby, was one of the great "growers" of 2016. Dusky and unassuming, it revealed its considerable charms slowly but surely. Morby's follow up, City Music, mines a similar aesthetic, though its songs in general seem to endear themselves more quickly. Where Singing Saw was inspired in part by Morby's sleepy neighborhood in the hills northeast of L.A., City Music is about the metropolis: city life, city noise, city people, a city's pace, and so on. Morby has said Singing Saw was Bob Dylan and Joni Mitchell, while City Music is Lou Reed and Patti Smith, and the comparison is clear in Morby's speak-sing deadpan and bulging crescendos from brooding guitar-folk to driving rock. (The barreling "1234" makes a beeline for the Ramones.) City Music doesn't hustle and bustle. But it won't let you miss it, either. —Ben Salmon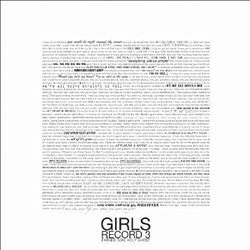 29. Girls: Father, Son, Holy Ghost (2011)
While not exactly a pop savant, Owens sharpened his songwriting in the few years between Album and his next release, and the tunes on Father, Son, Holy Ghost sounded more open-ended, allowing them to build on and play off one another naturally and easily, without being forced into a self-conscious song cycle or concept album. This is an album about juxtaposition and contrast, so the yearning "Alex," which sounds lit by a beach campfire at twilight, segues into the riff-heavy "Die," with its classic rock noodling and harried lyrics. Girls do pop melancholy and metal misanthropy equally well. The whole album is full of such odd, unexpected pleasure, which all the more impressive considering how familiar the elements are. That's perhaps Girls' most impressive trick: finding so many new ideas and emotions in pop's well-worn sounds. In that regard, this album not only surpasses its predecessor but raises the bar for any band, indie or otherwise, mining the past for inspiration. —Stephen M. Deusner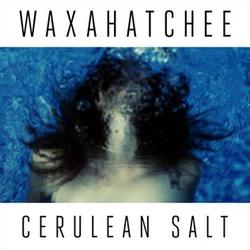 28. Waxahatchee: Cerulean Salt (2013)
The first Waxahatchee record, American Weekend, was a demo—murmured, acoustic, trying to find feeling. 2013's Cerulean Salt recaptured some of Katie Crutchfield's melodic sense with a full band that still managed to honor her lyric-oriented sparseness. Tricks like the kick-snare-bass propulsion of "Brother Bryan" or the miniature Keith Moon eruptions that burst open "Peace and Quiet" break up the braininess so one can rest on her solid rock devices without reading along all of the time. Her inexhaustible desire to make short, emotional rock records at an impressive clip and get every overshare out there was a rare thing in tuneful bandleaders this decade. —Dan Weiss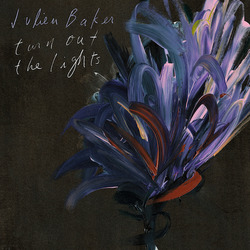 27. Julien Baker: Turn Out The Lights (2017)
Julien Baker's debut album, 2015's Sprained Ankle, was a bolt of lightning from out of nowhere, zapped down from heaven directly into a bottle bobbing in a vast and lonely ocean. Turn Out the Lights snuck up on no one. That's a tricky place to be, but the Memphis singer-songwriter handled it with grace, never overreaching. Intimacy wasn't sacrificed to make way for chilly distance or flamboyance. Instead, it was replaced by a brighter, more muscular beauty. This is most evident on the album's first single, "Appointments," which finds Baker unfurling a tale of sadness and hope atop guitars that sparkle and pulse like a dramatic post-rock band, not an indie-folk artist. —Ben Salmon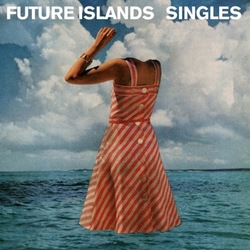 26. Future Islands: Singles (2014)
The status of "next big thing" is a coveted position, and most bands never get there. Future Islands have been there three times, with three consecutive albums. But where their second and third Thrill Jockey releases, In Evening Air and On the Water, were able to nab strong reviews and cult audiences, bolstered by the group's kinetic performances, the Baltimore-by-way-of-North Carolina outfit never quite broke out in a way that deserves that kind of superlatives being lobbed in its direction. Singles, the audaciously titled fourth LP from Future Islands, is upfront about its ambitions, beginning with the strongest stand-alone the band has made yet. "Seasons (Waiting on You)" sees a universal experience portrayed with respect for the human condition, and Samuel Herring showcases an even-handed distribution of youthful longing and frustration with mature wisdom and perspective. Herring's deep, husky and often untamable delivery peppers this spread with personality, sounding like an only son of Dracula raised in an '80s disco. Future Islands are direct in their influences, with '80s pop music and contemporary synth-pop both pretty obvious touchstones. But trying to pinpoint the sound of the band ignores the originality that is at play. No one sounds like Future Islands, nor have they for several albums. —Philip Cosores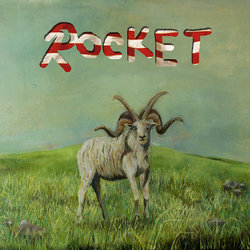 25. (Sandy) Alex G: Rocket (2017)
Alex Giannascoli, aka Sandy, spent the early '10s cranking out fuzzy, guitar-driven folk-pop whose lo-fi nature couldn't contain its creator's natural knack for a memorable melody. He bounced around from label to label and built up a big following on Bandcamp, breaking out a bit with 2014's DSU and then signing to Domino Recording Co. for 2015's Beach Music. But his 2017 album Rocket comes with a significant bump in interest and attention thanks to Frank Ocean, who recruited Giannascoli to play on his two 2016 albums, Endless and Blonde. But Giannascoli's work stands on its own, never more so than on Rocket, a 14-track travelogue of the 24-year-old's varied interests. The album has been called Giannascoli's country album, and there are a handful of songs that make prominent use of banjo ("Poison Root") and violin ("Bobby," the title track). No doubt about it, these songs leap from the speakers, thanks not only to Giannascoli's generally easygoing way with a tune, but also violinist Molly Germer's vibrant parts. Elsewhere, however, Giannascoli is in exploratory mode. "Witch" and "Alina" are shimmering dream-pop trips, and "Horse" sounds like an experiment in loosely organized, not-so-harsh noise. He doesn't seem satisfied with being a preternaturally talented indie-pop-rock singer-songwriter. He wants more. He wants to try it all. He's as interested in misshaping a great song as he is perfecting it. Most of the truly great ones have that quality. —Ben Salmon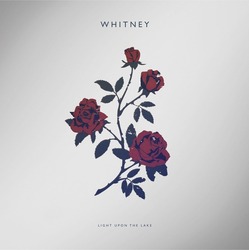 24. Whitney: Light Upon the Lake (2016)
Max Kakacek and Julien Ehrlich, Whitney's songwriting duo, were preparing to release this debut album since shortly after their last band, the Smith Westerns, split in 2014. When writing songs together, Kakacek and Ehrlich developed a persona: Whitney is a lonely guy who drinks too much and lives alone. It was probably a pretty easy idea to embody. Both Max and Julien are quick to admit that the songs for Light Upon the Lake were written in the midst of consecutive breakups. They felt a little bit like Whitney, so they built this as a bit of a concept album. But, the weird thing about labeling this record as a breakup album is that it's both accurate and—paradoxically—widely off base. It's not angsty, or hastily prepared in a few drunken nights off of some fit of red-eyed nostalgia. Sure, literally speaking all of the songs off of Light Upon the Lake conjure up failure to maintain a relationship with a loved one, but how can you relate a new band's debut record—and one that's so so fully realized to the point of even having a mission statement in the Whitney, as a man, as a writing prompt and concept—with a break up? If anything, it was the start of something new. —Nikki Volpicelli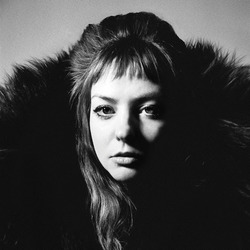 23. Angel Olsen: All Mirrors (2019)
From her very earliest recordings, Angel Olsen has mined drama from her relationships with physically present but psychologically absent partners. Across her often-brilliant catalog, the Asheville singer/songwriter has sung candidly about staying with these partners despite recognizing their awful qualities. Her fascination with this unhealthy dynamic, in addition to her unmistakable, showstopping vibrato, has tied her songs together across multiple genres, from haunting lo-fi folk (2010's Strange Cacti EP, 2012's Half Way Home) to scorching rock (2014's Burn Your Fire For No Witness, 2016's My Woman). Olsen still deals with bad partners on her fourth album, All Mirrors, but this time around, she escapes their destruction and finds not just happiness, but catharsis. She narrates her journey alongside a 14-piece orchestra, with string co-arrangement from Ben Babbitt and conductor-arranger Jherek Bischoff (and co-production from the ever-busy John Congleton, who also co-produced Burn Your Fire). Her newfound embrace of violins, violas and cellos elevates her shadowy, often synth-infused rock to extraordinarily goosebump-inducing heights, making All Mirrors her third consecutive (and likely best) masterpiece to date. —Max Freedman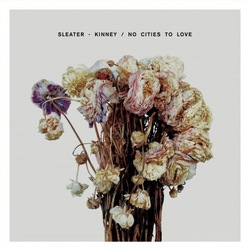 22. Sleater-Kinney: No Cities to Love (2015)
Of course Sleater-Kinney was going to reunite—everybody reunites these days—but Carrie Brownstein, Corin Tucker and Janet Weiss were stealthy about it: the trio didn't let slip that they had been working on their first album in 10 years until it was already finished. And what an album! The interplay between Brownstein and Tucker has rarely been tighter or more ferocious, their voices and guitars twisting, turning and intertwining over explosive drumming from Weiss on songs that are as tuneful as they are hard-hitting. Sleater-Kinney had built an enviable catalog before dissolving in 2006; No Cities to Love was a staggering return that ranks among their best work. —Eric R. Danton

21. Snail Mail: Lush (2018)
Lindsey Jordan's first EP as Snail Mail in 2016 won over critics and fans with its subdued power and studied melancholy, revealing a songwriter well beyond her 16 years. Since then, she's graduated high school, toured with the likes of Waxahatchee and Girlpool, and was featured in a roundtable of female rock musicians for the New York Times. Her debut LP, Lush, is a collection of 10 lucid guitar-pop songs that show off her her classically trained guitar skills, structural know-how and an ability to express the inquisitiveness and confident insecurity of youth with a surprising sophistication. "They don't love you, do they?" she asks during the magic-hour-esque "Intro," her clear and comfortingly relatable voice singing the first of many questions she poses throughout the album. Her music is laid-back, gently hooky, and complements the poetic vagueness of her lyrics. There isn't enough detail for you to know exactly what she's talking about, but you understand the mood. Though the highs and lows of the album are subtle, Lush confirms what the Habit EP first introduced. Jordan is a definite talent. The songs illustrate a wise-beyond-years songwriting style, with none of the self-importance and indulgence that can come with more experience. Nothing feels trite or contrived. She's a natural, with an impressive sense of restraint, placing points of tension and release right where they need to be. —Madison Desler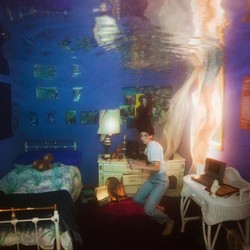 20. Weyes Blood: Titanic Rising (2019)
Natalie Mering's work under the name Weyes Blood feels less like a catalog of music and more like a journey. And each time she releases a full-length album, her destination comes a little more into focus. That's especially true on her new record Titanic Rising, which finds Mering edging her peculiar psych-folk closer than ever to the sound of traditional pop music. For someone with a documented predilection for idiosyncrasy and experimentation, she sounds completely at ease in these new songs, and ready for bigger things ahead. Folks who know her debut, 2011's The Outside Room, might be surprised to hear Weyes Blood in 2019, but they shouldn't be shocked. Even on that lo-fi bundle of echo and noise, you could hear Mering's gift for haunting melody and the folk form hovering slightly below the surface. Titanic Rising doesn't feel blissfully adrift. Instead, it feels like Mering knows exactly where she's going. You can hear it in the robust string sections of album opener "A Lot's Gonna Change" and the sturdy backbone-beat of "Andromeda" and the sentiments of "Wild Time," a patient ambler with a '70s soft-rock vibe (including a hint of "Landslide") and a plainspoken bridge: "Everyone's broken now," Mering sings, "And no one knows just how we could have all gotten so far from truth." —Ben Salmon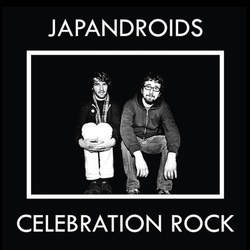 19. Japandroids: Celebration Rock (2012)
Japandroids' eight-track, zero-percent-fat Celebration Rock is bookended by the triumphant sounds of fireworks, but the real explosions lie in the chemistry of duo Brian King and David Prowse, filling out the record with just guitar, drums and vocals. Celebration Rock exists as a testament that chant-along, simple rock songs still have a place in the greater discussion of music, and you'd be hard pressed to argue otherwise after hearing "The Nights of Wine and Roses" and "The House that Heaven Built." Like on their debut Post-Nothing, Japandroids remain relentless from the get-go, infusing their pulsating anthems with epic sing-alongs as they shout out choruses that "yell like hell to the heavens." —Tyler Kane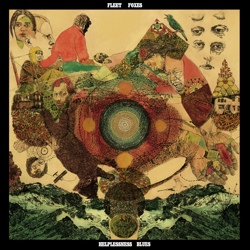 18. Fleet Foxes: Helplessness Blues (2011)
After their eponymous debut album earned a well-deserved standing ovation from critics, Fleet Foxes set the bar high for their sophomore album. Helplessness Blues is sweet and comforting at its worst and inspiring at its best. The foundations of many tracks are similar—the band frequently returns to the strumming, "ohhs" and "ahhs" that define opener "Montezuma"—but Fleet Foxes know how to layer sounds to add depth and make each song distinctive. The album is often about love — and the emptiness that can accompany its euphoria. —Ani Vrabel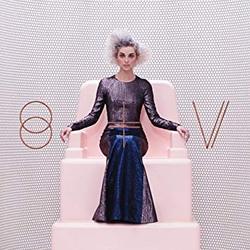 17. St. Vincent: St. Vincent (2014)
That Annie Clark's album as St. Vincent is self-titled is no aberration, no cop-out in the face of vacant inspiration. Just look at the eponymous collection's Willo Perron-designed, Memphis Movement-inspired cover. Clark, perched high atop her modernist throne, exudes the sort of confidence and wit reserved only for those who've mastered a craft. Otherwise she'd just look ridiculous, tossing off another rococo selfie like so many of the characters Clark brings to life on the album. No, though St. Vincent is the adventurous songwriter's fourth album, posterity and its fickle memory may find a way to boil it down to Clark's true ascension point. Because this was the first time we saw and heard her so completely fearless, so completely tapped into her potential and so completely set apart from her peers. And she knows that as well as us. Ask yourself: Is it purely coincidental that Perron played a significant role in the creative direction for Drake and Kanye West? Given his talent, the designer would be in-demand regardless of those affiliations, but I can't help but find at least a modicum of overlap between hip hop's reigning elite and indie rock's most inventive futurist. In press materials for St. Vincent, Clark stated that she wanted the "groove to be paramount," and she hit her mark. The opener "Rattlesnake," lifts off with a lone jittery synth, which gives way to a flange-drenched rhythmic stomp and the warble of fleeting auxiliary noise, ending in a blistering cascade of multi-tracked shredding courtesy of Clark, a self-professed "pedal nerd." The effect, as with most of the album, is somehow both steely and emotionally rich. Throughout St. Vincent, Clark juggles the two approaches masterfully, teasing the brain with virtuoso acrobatics while glaring straight at the heart with the overall power of the thing. I love that there are two ways of listening to St. Vincent: We can compartmentalize, standing in awe of the production and sheer skill on display, studying each flicker and nuance. Or we can sit back and let it work us over as the cohesive and pummeling statement that it is. —Ryan Burleson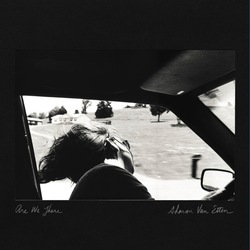 16. Sharon Van Etten: Are We There (2014)
Though most of Are We There steers through the tumult of a relationship that has since ended (the song titles tell the story: "Your Love Is Killing Me," "I Love You But I'm Lost," "Nothing Will Change," "Break Me"), Van Etten never wallows, nor turns vengeful or bitter. Rather, these songs are her attempt to make sense of it all, and she sifts through the promise, the heartache and the loneliness with dignity, even elegance. That's not to suggest she hides her anguish. Van Etten lets loose on "Your Love Is Killing Me," her voice throbbing as she fights, essentially, for the space to catch her breath. She is sorrowful over eddies of guitar and thundercloud drums on "You Know Me Well," while a sympathetic horn vamp acts as a keel to keep "Tarifa" right-side up against Van Etten's forceful swings between wild hope and despair. —Eric R. Danton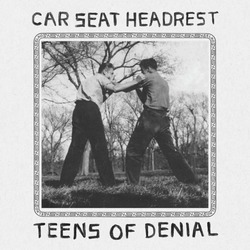 15. Car Seat Headrest: Teens of Denial (2016)
Will Toledo is the creative force behind this Bandcamp success story. This album arrived after his Matador debut, Teens of Style, which culled from his self-released records for songs he wanted to give a more official treatment too. Here, he's coming through clearer than ever. His voice isn't shrouded by reverb and distortion, and his songwriting is crisp as can be. This style of indie rock can benefit from the lo-fi treatment, and it did for most of his career, but the clarity here puts on display that his talent really carries through as well if not better with a cleaner production style. With Teens of Denial, Toledo has practically guaranteed himself a viable career for years to come. The fact he did it while still in his early 20s after laying a foundation of solid self-released records proves even further that his most creative days are probably still ahead of him. This is an album that makes you really fucking glad to be alive. For that matter, the very fact albums like this are coming out is enough reason alone to hope you get to stick around on this planet for a long, long time. —Mack Hayden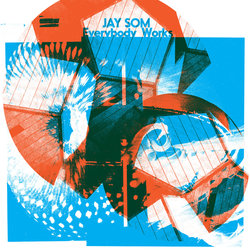 14. Jay Som: Everybody Works (2017)
Melina Duterte begins her sophomore album with a hushed, distorted couplet: "I like the way your lipstick stains / the corner of my smile." It's memorable, sweet and original bedroom pop, intimate but carefully orchestrated. The guitar tones play with pitch even more than current lo-fi kings Mac DeMarco or Kurt Vile, or much like Duterte's first instrument, the trumpet, whose imprecise notes can make a piece of music feel more human in our digital world. The vocals are buried and dreamy, surrounded at times by discordant guitars, especially on songs like "1 Billion Dogs." Moments of crunchy noise-rock make the clean pop hooks of songs like "One More Time, Please" stand out even more. Duterte plays all the instruments on Everybody Works, including some of the coolest psychedelic guitar solos recorded this decade, sometimes hidden within layers of jazzy, fuzzy counter-melody. It's both informal and intricate, carefully constructed then filtered through crappy speakers, like listening to Sun Kil Moon or Sufjan Stevens through a cell phone with someone you love on the other end. The result feels personal and vulnerable and, above all, beautiful. And it's one of our favorite albums of 2017. —Josh Jackson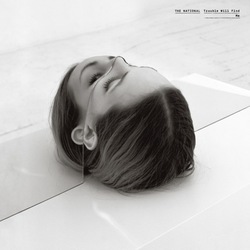 13. The National: Trouble Will Find Me (2013)
Trouble Will Find Me may be The National's funniest album to date. Not that it has a whole lot of competition. The bookish Brooklynites don't typically drop punchlines, although Matt Berninger has snuck a few sharp absurdities into his lyrics. On the band's sixth album, however, he actually foregrounds the humor, which was a welcome change for the band so deep into its career. Berninger's self-deprecating humor nicely complements the album's pealed-back sound. If High Violet was an ambitious statement album that propelled the band to new heights of mid-life/middle-class existentialism, Trouble Will Find Me is looser, easier and rawer—as laidback as The National ever get. Dense with allusion and mythology, Trouble portrays The National as a band that has soaked up so many influences that they're bleeding out into the words. And yet, you don't need to know who sang "Blue Velvet" or get the Elliott Smith reference on "Fireproof" to appreciate the band's stripped-down sonic assault or sympathize with the confused protagonists wandering through these songs. —Stephen M. Deusner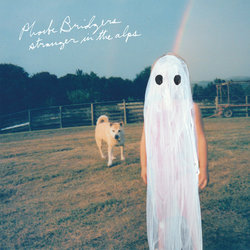 12. Phoebe Bridgers: Stranger in the Alps (2017)
"Jesus Christ, I'm so blue all the time," Phoebe Bridgers sings in "Funeral," one of the best songs on her incredible debut album, Stranger in the Alps. "And that's just how I feel. Always have, and I always will." No doubt about it: Alps is, at its core, a collection of sad folk songs, presented with nifty sonic accoutrements (mournful fiddle here, electro-noise there) and clever references (David Bowie, Jeffrey Dahmer) that give them added dimension. But it's Bridgers's plainspoken lyrics and airy, inescapable melodies that make Alps not just one of 2017's best debuts, but also one of that year's (and this decade's) best albums by anyone at any stage of their career. At 23-years-old, she already has a masterpiece under her belt. —Ben Salmon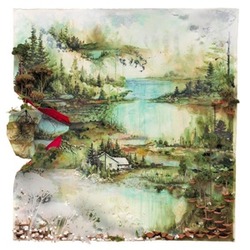 11. Bon Iver: Bon Iver (2011)
Bon Iver starts off quietly with a lovely little guitar riff on "Perth," but a keyboard wash and military drums kick in before we hear Justin Vernon's falsetto. Three-quarters of the way through, the song has swelled to its peak, something he and his bandmates Michael Noyce, Sean Carey and Matthew McCaughan became masters of while touring behind the Bon Iver debut. By track two, the band is highlighting Colin Stetson's guest saxophone (magnificent later on "Michicant") and Greg Leisz' pedal steel, along with Vernon's vocal range—he begins with a deep baritone before breaking into falsetto and then using his high natural register. And that's what makes Bon Iver one of the most satisfying responses to a hyped debut. It retains the beautiful melancholy of For Emma, Forever Ago, but in nearly every way, it's just more. More layered, more diverse, more interesting. He brings in collaborators to do what they do best, but never at the expense of his sound and vision. It treads into new sonic directions without getting lost. For Emma could be oblique at times, but the lyrics on Bon Iver often border on non-sensical: "Ramble in the roots, had the marvel, moved the proof be kneeled fine's glowing / storing up the clues, it had its sullen blue bruised through by showing." A majority of song titles reference places, but most meaning for the listener will come through the cathartic choruses: "Still alive who love you." "Never gonna break." "I could see for miles, miles, miles." And this one from "Calgary": "So it?s storming on the lake, little waves our bodies break / There's a fire going out, but there's really nothing to the south / Swollen orange and light let through, your one piece swimmer stuck to you." These all come as the music builds and emotions rise, and they're the moments on the album which linger throughout the day. —Josh Jackson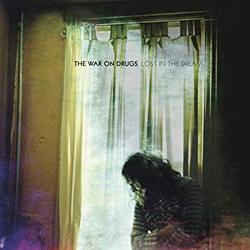 10. The War on Drugs: Lost in the Dream (2014)
I wasn't sure I needed an album like Lost in the Dream until I heard it. Even then, it took a few listens before I could articulate why it scans the way it does: Wistful but not resigned, invigorated but not wide-awake. As its title suggests, Lost in the Dream often trades in gaseous, impressionistic hues, and a cavalry of affected guitar, synth, lap steel, sax, harmonica and piano tracks gel into luminescent aural sunsets at several points throughout the album. These ambient drifts bookend Adam Granduciel's tender songs, the lyrics of which also tend to reveal themselves in refracted ways. Indeed, it can be difficult to discern more than a handful of lines in succession—Granduciel's feathery, mostly reserved delivery sees to this, as well as the tonnage of reverb baked into the mix—but listeners can't miss the sense of melancholy and anxiety woven into nearly every second of Lost's hour-plus run-time. "Am I alone here, living in darkness?" he asks on "Eyes to the Wind," his questioning telling all in a handful of words. Many times Granduciel is more spirited on Lost, but the M.O. of "Suffering" seems, to me at least, to speak volumes about the powerful undercurrent running throughout the collection. He's known pain in his time, but losing hope doesn't appear to be an option. He's "just a burning man, tryin' to keep the ship from turning over, again." —Ryan Burleson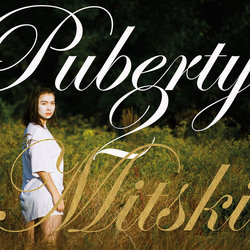 9. Mitski: Puberty 2 (2016)
Mitksi is a bonafide rock star, as proven on her 2016 standout album, Puberty 2. Her fourth studio album is an exceptional exploration of universal truths for a certain sect—unrequited love, financial instability and hungry ambition. Despite these coming of age tales, Puberty 2 is anything but ordinary. Mitski's telling offers a refreshing and emotionally raw account of life in a way that avoids being precious. Each track offers a unique approach in terms of sound but is woven together and amplified through brilliant songwriting. With "Happy," the album opens combining pulsing drumbeats and horns, gradually progressing to the distorted, power-chord driven rock anthem, "Your Best American Girl." In "A Burning Hill," the album's final track, Puberty 2 comes full circle. The less-than-two-minute closer completes the grieving process, which Mitski embraces by singing, "I'll go to work and I'll go to sleep / and I'll love the littler things." The lyrics may be simple but they highlight the wisdom possessed by the 26-year-old, making this one of the decade's best albums. —Jaimie Cranford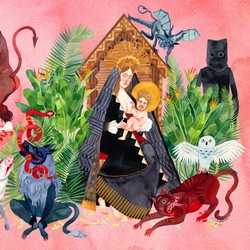 8. Father John Misty: I Love You Honeybear (2015)
Tillman's creative persona feels like a natural extension of his sprawling and strange backstory: He's part cultural provocateur, part hippie-rock satirist, part soulful balladeer. What's most surprising about I Love You, Honeybear is how it balances that cartoonish character with the real-life Tillman—who married his then-wife, Emma, in 2013. Honeybear thrives on the knife's edge of that enigmatic split personality, as he attempts to reconcile the love-swept optimist with the world-weary wise-ass. Fittingly, the LP's most striking moments meditate on the sublime and deeply complicated art of sharing life with a single partner. The title track is an apocalyptic love song submerged in waltzing, Spector-styled orchestrations—with Tillman embracing his wife, at peace as they drown. Sonically, Honeybear finds Tillman in a ruminative mood, favoring lavish strings, sweeping layers of voices and acoustic guitars. But he still has a knack for unexpected flourishes, like the psychedelic guitar solo on "Strange Encounter." With I Love You, Honeybear, Tillman wrestles with a lot of heady subject matter: modern narcissism ("Bored in the USA"), his own tendency to doom personal relationships ("The Ideal Husband"), the general downfall of mankind ("Holy Shit"). But the less he strains, the more his songs resonate. On threadbare closer "I Went to the Store One Day," his voice skirts into falsetto over hushed fingerpicking and strings, as he croons about buying a plantation with his wife and letting the yard grow wild—and how that dream originated from a chance parking lot hello. Tillman will probably always write with a wink—but he's learning to infuse that approach with genuine heart.— Ryan Reed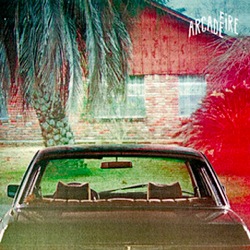 7. Arcade Fire: The Suburbs (2010)
At first listen, The Suburbs didn't seem likely to bear the same iconographic heft as its predecessors. But swelling at 16 songs and an hour-plus runtime, it's Arcade Fire's most ambitious and concept-driven effort to date. Vast stretches feel tamped down, as if the album is sonically emulating its subject. Where past Arcade Fire songs built upwards, these unfurl flat and wide; the euphoric spikes that served as Funeral and Neon Bible's beloved rallying points are strangely absent here, spaced farther and farther apart. Arcade Fire seems to be testing us, luring us down into the lowlands. A vein of emptiness and Beckett-esque waiting courses throughout; as so often in real life, these suburbs are a kind of purgatory with no exit in sight. But Chassagne's vocal turn on "Sprawl II (Mountains Beyond Mountains)" redeems. A disco backbeat and massive keyboard bassline blast skyward, achieving the sort of anthemic release Arcade Fire has perfected, a moment of catharsis that's been brewing for nearly the entire album. As any kid bored to death in such cul de sacs knows, the only cure from the suburbs can be found in "shopping malls [that] rise like mountains beyond mountains," and three minutes in, the song finds its own escape, attaining a euphoric release. She's found hope in the darkness, even if it's just neon and dim street lights beckoning with their irresistable clarion call: "Come and find your kind." —Andy Beta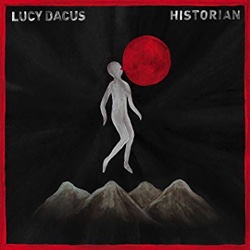 6. Lucy Dacus: Historian (2018)
Historian is at once tightly focused and musically expansive, 10 songs that sidestep any notion of a sophomore slump. While her 2016 debut, No Burden, had its tentative moments, Dacus displays remarkable poise here. She never sounds less than supremely confident on lyrics that make the personal political, and vice versa, accompanied by musical arrangements that are sometimes downright majestic. It wasn't a secret that Dacus is a strong lyricist, but she's become subtler, too, with turns of phrase that gleam, and sometimes devastate: "I'm just calling 'cause I'm used to it / And you'll pick up 'cause you're not a quitter," she sings on "Addictions." She's just as skilled at describing a scene as delivering one-liners: Dacus wrote "Yours and Mine" after participating in the 2017 Women's March, and she evokes the feeling of camaraderie and, simultaneously, the excitement and trepidation of standing on a precipice: "For those of you who told me I should stay indoors / Take care of you and yours," she warns over a big, thumping beat and jangling guitar. "But me and mine…we've got a long way to go until we get home." It's a rare artist who has a voice so compelling, and rarer still are the ones who learn so early on how to use it. At 23, Dacus has already made a career album with Historian, and she's really only just getting started. —Eric R. Danton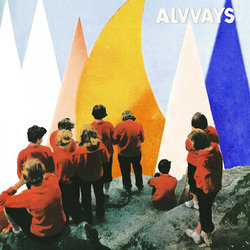 5. Alvvays: Antisocialites (2017)
On Antisocialites, Alvvays haven't lost their knack for writing concise indie pop songs that rival the best of Camera Obscura or Belle & Sebastian. By adding a warm synth sheen for their sophomore release, the Toronto-based quintet managed to make their jangly guitars seem even lusher. They've achieved what every band strives for on a sophomore album but most fail to do—namely, strike the middle ground between making the same record twice, and wanting to evolve and change their sound. By tweaking their songwriting ever so slightly, Alvvays one-up their 2014 breakthrough record. "Plimsoll Punks" plays like a fuller, more tightly wound "Next of Kin;" "Dreams Tonite" is a supercharged, groovier take on "Ones Who Love You." Molly Rankin & co. have dissected every minute detail from their debut and figured out how to truly improve upon each part, one by one. Those small flourishes—a more pronounced synth line here, an unexpected key change there—don't distract from what makes Alvvays great; they've only made the overall sound better. —Steven Edelstone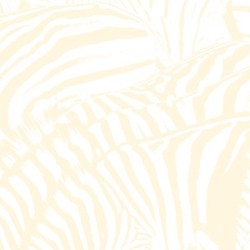 4. Beach House: Teen Dream (2010)
Teen Dream sounds just like Beach House and not at all like Beach House. On their first two albums, Victoria Legrand and Alex Scally created warm, lo-fi pop songs that favored subdued ambience over pronounced hooks, as if each song was designed to dissipate in the air between the speakers and your ears. By contrast, the duo's Teen Dream songs are less hazy and more forceful—they actually project. Singing in a bold style that suggests a huskier-voiced Kate Bush, Legrand sounds androgynous on "Walk in the Park" and breathy on "Norway." Scally, meanwhile, creates prickly arrangements full of narcotic guitars, reverbed piano and woozy synths that shimmer over spare, steady percussion. Dream is a go-for-broke collection that not only creates and sustains a hi-fi drowse-pop drama throughout its 10 beguiling songs, but comes across like a logical and gorgeous extension of all the band's previous dreams. —Stephen M. Deusner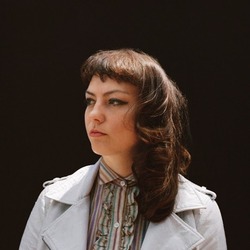 3. Angel Olsen: My Woman (2016)
After 2014's stunning Burn Your Fire for No Witness dramatically raised her profile, Olsen perhaps felt pressure to make a big statement the next time out. My Woman finds her up to the challenge, maintaining a harrowing intensity in full-band rockers and solitary confessionals. Olsen is a brilliant songwriter and an even better vocalist, who can go from stern to tender to deranged, and back again, in a single verse. In the beginning of My Woman, Olsen mostly pursues love with wild-eyed fervor, whereas the closing songs disconsolately consider its ruins. Yet, the relentless heat of My Woman can be exhausting over the course of 10 searing tracks—the addition of a throwaway would give a weary listener time to regroup. But Angel Olsen's fearless and eloquent embrace of raw emotions in all their messy splendor ultimately feels oddly uplifting, the way it always does when you witness a gifted artist at her best. —Jon Young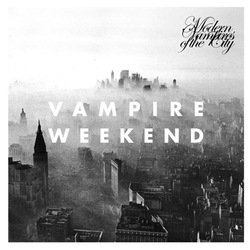 2. Vampire Weekend: Modern Vampires of the City (2013)
Vampire Weekend was a pretty damn good album, and the band's understanding of American pop melodies and world music rhythms tethered them to the real world—or at least a world beyond Manhattan—and somehow humanized them. This wasn't the gauche aspirational/rationalizing of reality TV housewives or Jersey Shore meatheads. Bucking several generations' worth of received indie-rock wisdom, frontman Ezra Koenig had the temerity to borrow from Paul Simon circa Graceland instead of David Byrne circa Fear of Music, and the band soundtracked his songs with arrangements that were simultaneously inventive and fussy. Instead of grit, Vampire Weekend emphasized opulence, which turned out to be subversive: In a musical realm that equated authenticity with slumming, this quartet stood in direct opposition to all those skuzzy Outer Boroughs acts still nursing the sting of injustice that they would puke in CBGBs' bathroom. So Vampire Weekend were crucified. And by crucified, I mean they sold a shit-ton of albums. Their sophomore long player, Contra, debuted at No. 1, and it's likely their follow-up, Modern Vampires of the City, vaulted them even deeper into the mainstream. As well it should have: It may not meet the high standards of Contra, but these new songs came pretty close, which is no small feat. And they may even convert a few non-believers along the way. Given lyrics like "You've got the luck of a Kennedy," they probably won't. And that's OK. Vampire Weekend work best when they're not quite acceptable, when they still retain a trace of subversion, which uproots their music from the rock-historical continuum. Let me put it another way: That harpsichord on "Step" doesn't signify psych-rock or chamber pop. It signifies harpsichord. That weird orchestral aside on "Hudson" isn't a nod to Beck's use of "Unfinished Symphony" on Odelay or any kind of prog inclination from the band. Instead, it signifies an orchestra. Or, at most, a half-remembered night at Lincoln Center. Rather than excavate old rock history, Vampire Weekend find ways to make these instruments sound new, which gives the music a lightness—as though unburdened by the music of the past and the expectations of the present. —Stephen M. Deusner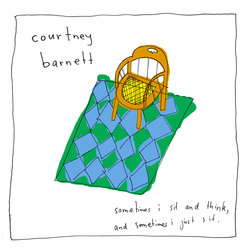 1. Courtney Barnett: Sometimes I Sit and Think, and Sometimes I Just Sit (2015)
Following up the double EP that garnered her acclaim far beyond her Australian home, Courtney Barnett recorded 11 tracks matching her ear for melody to an eye for detail. She's a coffeehouse storyteller with an impish streak of dark wit fronting an honest-to-God rock 'n' roll band, begging you to both dig into her lyrics and get up and dance. And the range here is impressive, from the meditative "Depreston" about house-hunting to the thrashing kiss-off "Pedestrian at Best." It's filled with singles if there was still a radio station who played music like this. —Josh Jackson

Listen to our Best Indie Rock Albums of the 2010s playlist on Spotify right here.