Ben Stiller's High School Post-Punk Album Is 1) Real and 2) Getting Reissued
Photos by Antony Jones/Getty, Pascal Le Segretain/Getty
Music
News
Ben Stiller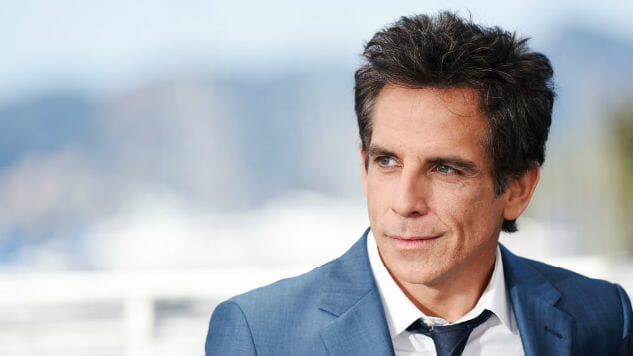 You know Ben Stiller the successful movie star, Ben Stiller the UN Goodwill Ambassador, and yes, even Ben Stiller the Valentino model in-the-making, but do you know Ben Stiller the post-punk drummer? Neither did we, but we're all in luck, because Stiller's first (and only) album with his teenage band Capital Punishment is getting a reissue.
Captured Tracks announced that they were reissuing Roadkill (an album title only high school boys would vouch for) in 2015; three years later, the Brooklyn-based record label is making good on the promise.
Stiller recorded the album in 1982, at age 17, with three classmates: Kriss Roebling, a documentarian whose family helped build the Brooklyn Bridge, Peter Zusi, a professor of Slavonic and East European Studies, and Peter Swann, a federal judge in Arizona.
As of now, Roadkill is in high demand (we really don't get to write that enough), with the original couple hundred copies selling for anywhere between $200 and $500.
"For a band of high school weirdos who actually got their shit together enough to make a completely uncommercial album with no means to sell it and still release it shows a lot of determination, persistence and perhaps insanity," said the record company in a statement. "But it's always those kind of weirdos who go on to do great things. Just ask Judge Peter Swann, Professor Peter Zusi, Kriss Roebling and Ben Stiller."
Listen to Roadkill cut "Muzak Anonymous" below, or pick up a copy of the album for yourself on Sept. 14.