Belle and Sebastian Detail Their Music Festival Cruise, "The Boaty Weekender"
Images courtesy of the artist, AEG and Sixthman
Music
News
Belle and Sebastian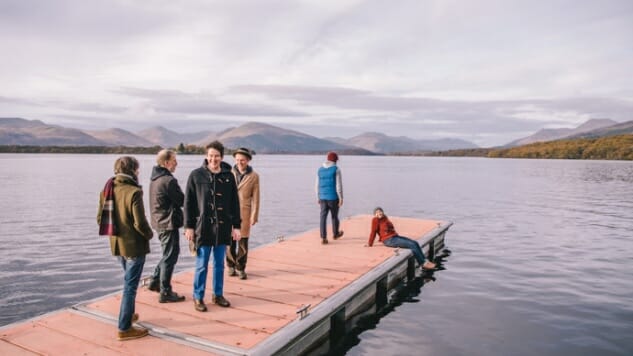 Belle and Sebastian's Bowlie Weekender is coming back, it's just 20 years after the first and on a boat. Dubbed "The Boaty Weekender," a play on the original festival's name, the four-day Mediterranean cruise and festival will set sail on Aug. 8, 2019 and return to port on Aug. 12. Departing from Barcelona, the cruise will head to Cagliari, Sardinia before circling back to Barcelona.
While the full lineup has not been announced yet, Belle and Sebastian's sets have been confirmed, and the band will be curating the rest of the lineup to be released throughout the year between now and the cruise. There will be two unique performances from Belle and Sebastian, an intimate Q&A with the band, and activities with the members. The band will also perform Fold Your Hands Child, You Walk Like a Peasant in full for the first time ever, and the first 350 guests to book cabins will be invited to attend.
The ship features five different venues of varying sizes, ranging from a cap of 200 to the full 2,500 guests, and will thus offer a range of concert-going experiences. In addition to music-related features, there are typical cruise activities at the ready, including a spa and a casino. Find out other details about the curise here.
The band leaves the message: "Don't you fancy joining us on this floating festival with fellow fans? This party we're throwing just won't be the same without you. Let it be so. No checkout, and breakfast runs till two."
The invite video makes it feel like this festival on a boat is happening the year after the Bowlie Weekender with its dated cruise ship clips, so hop back in time and see what's new below.