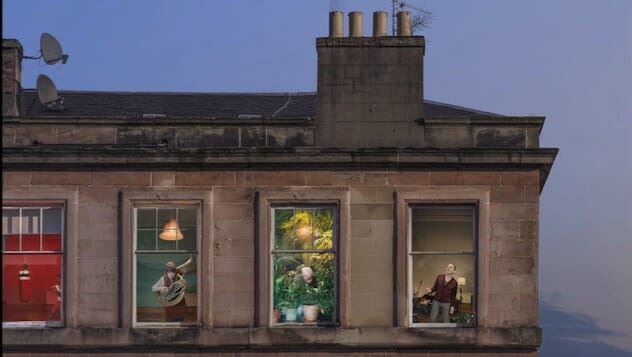 Belle and Sebastian's vibrant "Poor Boy," from the band's recent triptych of EPs, How To Solve Our Human Problems Parts 1-3, now has an equally colorful, Wes Anderson- inspired video.
The quirky clip commences inside an apartment building, where a young boy is spying on his neighbors. Each window hosts a different whimsical scene, from a woman chopping mounds upon mounds of carrots, to a girl practicing the tuba, to a man hidden within a jungle of plants. Stuart Murdoch is seen dancing on the top floor as the boy attempts to piece together the mysteries that permeate the building.
Watch the captivating scenes unfold below, and read our review of How To Solve Our Human Problems right here.