Belle and Sebastian Announce Original Days of the Bagnold Summer Soundtrack, Share New Song
Photo by Marisa Privitera Murdoch
Music
News
Belle and Sebastian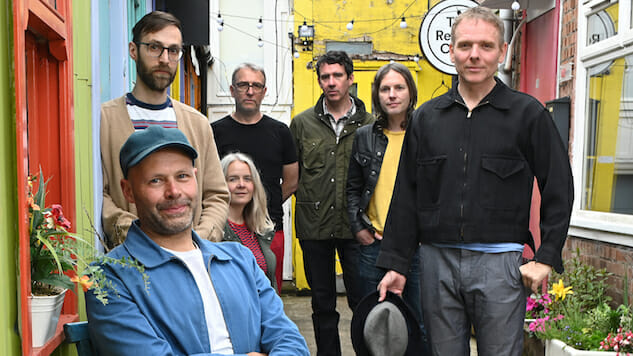 Belle and Sebastian have announced the release of their original soundtrack for Simon Bird's forthcoming directorial debut Days of the Bagnold Summer, set to arrive Sept. 13 via Matador.
The announcement arrives with the soundtrack's first cut, a twangy pop track livened by bright trumpets, chimes and vibrant glockenspiel plinks titled "Sister Buddha." The single's accompanying video features illustrations from the Joff Winterhart-penned graphic novel on which the film is based.
The Days of the Bagnold Summer soundtrack will feature 11 new songs composed by the band, and two re-recorded versions of 1996's "Get Me Away From Here I'm Dying" and 1998's "I Know Where The Summer Goes." The soundtrack, which pulled inspiration from pastoral and acoustic textures, is described in a press release as a "scenic detour" from the band's recent work.
"It's more consistent, probably, than most of our albums," frontman Stuart Murdoch, who calls Bird a "proper fan" of the group, said in a statement. "Soundtracks are a deeper cut. They're not a big pop statement."
Set for release in 2020, the coming-of-age film follows a teenage metalhead forced to spend the summer with his meek librarian mother. Murdoch was unfamiliar with the Bagnold comic before being approached by the director, but its style struck him immediately, and his ideas for the soundtrack came to him within a few days of reading through the script, per the aforementioned release.
The "Sister Buddha" single, which was inspired by Murdoch's present interest in Buddhism, was not originally written for the film, but it was picked up by Bird to add something uplifting at the end of the movie.
"The whole thing with music is to make a good moment better," Murdoch continued. "Deeper, more thrilling, more heartfelt."
Belle and Sebastian will play a number of festivals and headlining shows this summer, including the band's forthcoming four-day festival boat cruise extravaganza, The Boaty Weekender. You can check out the band's forthcoming dates below.
Check out the new single, our 2014 interview with Stuart Murdoch, the single's accompanying artwork and the soundtrack tracklist below. Scroll further for the band's forthcoming tour dates.
Days of the Bagnold Summer Tracklist:
01. Sister Buddha (Intro)
02. I Know Where The Summer Goes
03. Did The Day Go Just Like You Wanted?
04. Jill Pole
05. I'll Keep It Inside
06. Safety Valve
07. The Colour's Gonna Run
08. Another Day, Another Night
09. Get Me Away From Here I'm Dying
10. Wait And See What The Day Holds
11. Sister Buddha
12. This Letter
13. We Were Never Glorious
Days of the Bagnold Summer Artwork: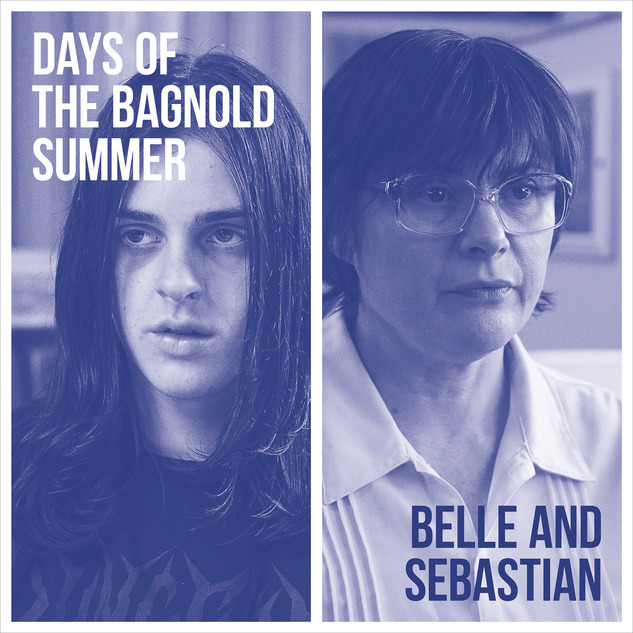 Belle and Sebastian Tour Dates:
July
02 – Shffield, U.K. @ Leadmill *
03 – Manchester, U.K. @ Albert Hall *
04 – Oxford, U.K. @ O2 Academy *
10 – Brooklyn, N.Y. @ Brooklyn Steel &
11 – Charlottesville, Va. @ Sprint Pavilion #
12 – Philadelphia, Pa. @ Union Transfer #
13 – Boston, Mass. @ House of Blues #
15 – Montreal, Quebec @ M Telus %
16 – Toronto, Ontario @ Danforth Music Hall %
18 – Pittsburgh, Penn. @ The Warhol at Carnegie Music Hall %
19 – Cleveland, Ohio @ House of Blues %
20 – Chicago, Ill. @ Pitchfork Music Festival
21 – Royal Oak, Mich. @ Royal Oak Music Theatre %
23 – Minneapolis, Minn. @ Weesner Family Amphitheater at the Minnesota Zoo %
25 – Calgary, Alberta @ Calgary Folk Music Festival
August
08-12 – Cagliari, Barcelona @ The Boaty Weekender
November
01 – Paris, France @ Pitchfork Music Festival
02 – Mérignac, France @ Le Krakatoa
03 – Toulouse, France @ Le Bikini
04 – Pamplona, Spain @ Baluarte
06 – Lisbon, Portugal @ Aula Magna
08 – Benidorm, Spain @ Primavera Weekender
(* – with Westerman)
(& – with Barrie)
(# – with Ex Hex)
(% – with Men I Trust)