Watch Beach Fossils' Artist-Uplifting Video for the Leisurely "Saint Ivy"
Images via Bayonet Records
Music
Video
Beach Fossils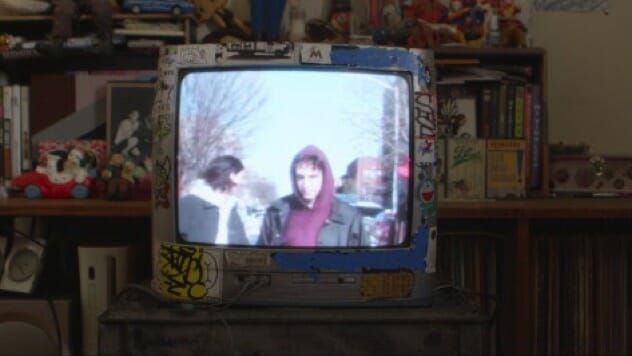 Last month, Beach Fossils dropped their low-key first single for the forthcoming Somersault, and now the band's back with "Saint Ivy," a low-stakes follow-up to the charming "This Year."
Though "Saint Ivy" is about as unadorned as the aforementioned "This Year," the new single is maybe a touch more "orchestrated." Dustin Payseur's recognizing that trying to rectify a fraught connection with more talking is basically perilous. Very serious violins see-saw back-and-forth across the song. There's a jazzy flute breakdown at one point.
None of this crowds the mix or stymies the track, though. The band just leisurely moves forward. "Saint Ivy" is seemingly about not getting hung up on minor elements, and the band certainly does some of the same.
Accompanying the track is a video, directed by Joey Chriqui and Milah Libin, that pays tribute to New York City artists. Said the directors in a statement:
In uncertain times, we turn to New York City as a reassuring look into the true diversity of this country. We set out to create a vision of NYC that demonstrates a more honest and nuanced understanding of what it means to live here. This video represents the less visible places and characters that exist in beautiful harmony both in this city, and in America.
In keeping with this uplifting of art, Beach Fossils encourage donations to the National Endowment for the Arts and the Center for Arts Education NYC. A press release explains that the video is meant as "a platform for people to be informed about the ability to speak out against the defunding of these programs, as well as collect any possible donations for their programs."
Somersault drops June 2 via Bayonet Records and is available for preorder here or here. You can check out the video for "This Year" above and Paste Cloud audio from the band's 2010 Daytrotter Session below.