Daily Dose: Balthazar, "I'm Never Gonna Let You Down Again"
Fever is the band's first new album in nearly five years
Photo by Athos Burez
Music
Features
Balthazar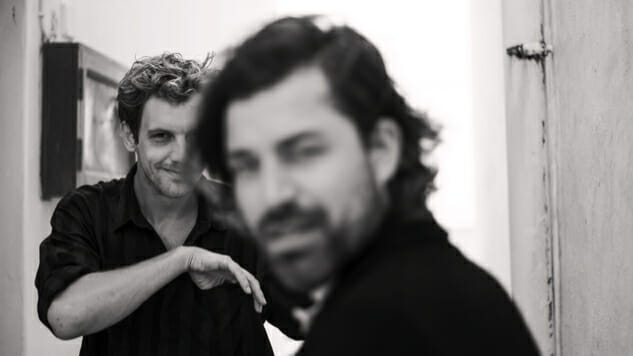 Daily Dose is your daily source for the song you absolutely, positively need to hear every day. Curated by the Paste Music Team.
Belgian indie rockers Balthazar have shared "I'm Never Gonna Let You Down Again," the third single from their forthcoming album Fever, out Jan. 25 through Play It Again Sam.
"I'm Never Gonna Let You Down Again" curls in on itself, slinking and stretching its plastic-soul keys and falsettos across a relentless bass groove. The track's slouched-over funk comes courtesy of the side projects that the band's two main songwriters, Jinte Deprez and Maarten Devoldere, pursued while Balthazar were on hiatus.
According to a press release, the two took some time after the release of Balthazar's last album, 2015's Walls, to explore other creative endeavors. While Devoldere moved to Kyrgyzstan and recorded art-jazz odysseys under the moniker Warhaus, Deprez stayed behind in their home city of Ghent, "indulging his love of old-school R&B" and releasing a solo record of his own under the name J. Bernardt. By the time they reunited, the two had found a newly reinvigorated passion for the music they made together. "Some songs felt like classic Balthazar pop songs, others a little chipper," Devoldere said in a statement accompanying lead single "Fever." Chipper is an understatement—"I'm Never Gonna Let You Down Again" is laid-back, sauntering and soulful.
Listen to "I'm Never Gonna Let You Down Again" below, and scroll further for album details and a full list of the band's tour dates.
Fever Album Art: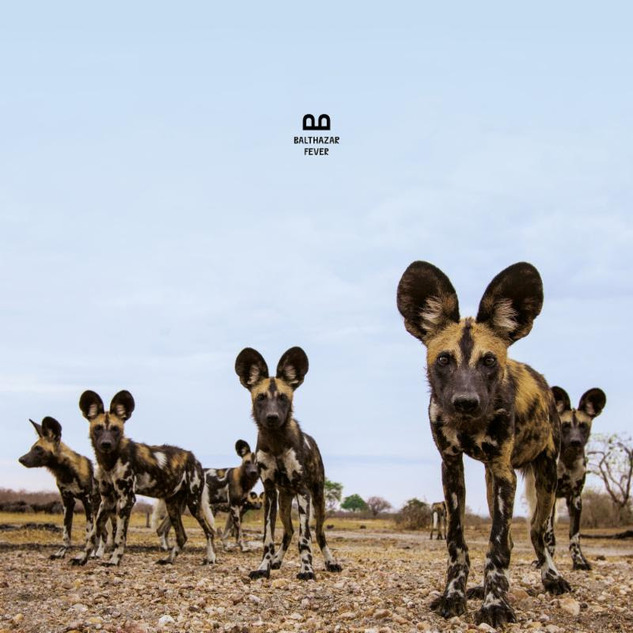 Fever Tracklist:
01. Fever
02. Changes
03. Wrong Faces
04. Watchu Doin'
05. Phone Number
06. Entertainment
07. I'm Never Gonna Let You Down Again
08. Grapefruit
09. Wrong Vibration
10. Roller Coaster
11. You're So Real
Balthazar Tour Dates:
February
06 – Bristol, U.K. @ The Fleece
07 – Brighton, U.K. @ Green Door Store
08 – Manchester, U.K. @ The Deaf Institute
09 – Dublin, Ireland @ Whelans
10- Glasgow, U.K. @ Oran Mor
12- London, U.K. @ Scala
13 – Koln, Germany @ Live Music Hall
14 – Hamburg, Germany @ Grunspan
15 – Berlin, Germany @ Huxleys
16 – Munich, Germany @ Technikum
17 – Frankfurt, Germany @ Batschkapp
19 – Vienna, Austria @ Flex
20 – Milan, Italy @ Santeria Social Club
22 – Lausanne, Switzerland @ Les Docks
23 – Zurich, Switzerland @ Plaza
25 – Bratislava, Slovakia @ Majestic Music Club
26- Bucharest, Romania @ Control Club
28- Prague, Czech Republic @ Lucerna Music Bar
March
01 – Warsaw, Poland @ Klub Proxima
07- Amsterdam, Netherland @ AFAS Live
08 – Antwerp, Belgium @ Lotto Arena
24 – Paris, France @ Aeronef Club
25 – Paris, France @ Casino de Paris
28 – Feyzin, France @ Épicerie Moderne
29 – Montpelier, France @ Rockstore
30 – Barcelona, Spain @ Sala Apolo
31 – Madrid, Spain @ Cool Stage
April
02 – Bordeaux, France @ Krakatoa
03 – Nantes, France @ Stereolux