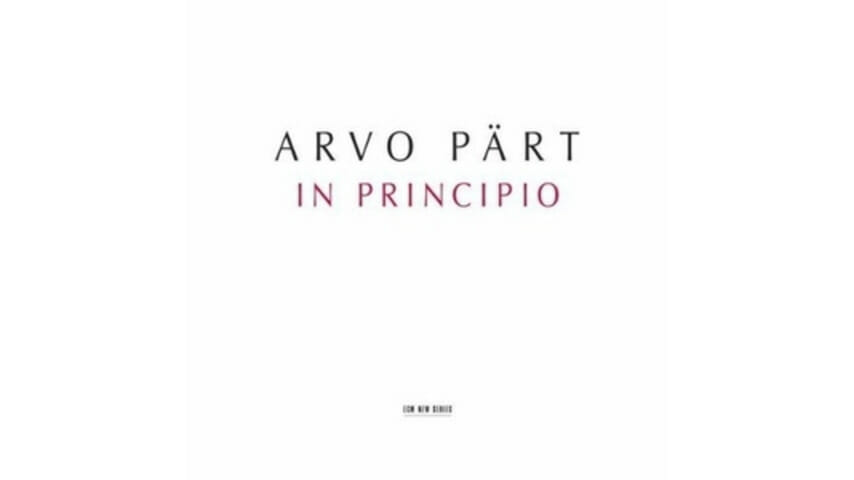 Pärt continues his sacred investigations with homegrown choir and orchestra
"His music fulfills a deep human need that has nothing to do with fashion," Steve Reich once said of his contemporary Arvo Pärt, Estonia's preeminent modern composer. Pärt's earlier works were in a neo-classical mold; his later ones imbued minimalism with religious fervor.

In Principio, which includes four new pieces and several revised older pieces, naturally falls in the latter camp. Pärt's gaze penetrates the crease between earth and the heavens: Five compositions are settings of the book of John for chorus and orchestra; one is a requiem for late Estonian president Lennart Georg Meri, and one is for the victims of the 2004 Madrid train bombings. The "John" pieces are dominated by celestial voices and string-heavy musical accompaniment that moves fluently between ecstatic fanfare and vanishing solemnity. "Da Pacem Domine" is a standout—its voices flowing in undisturbed serenity—as is the sharply contrasting "La Sindone," where trickling rivulets of strings periodically tumble into waterfall chords.