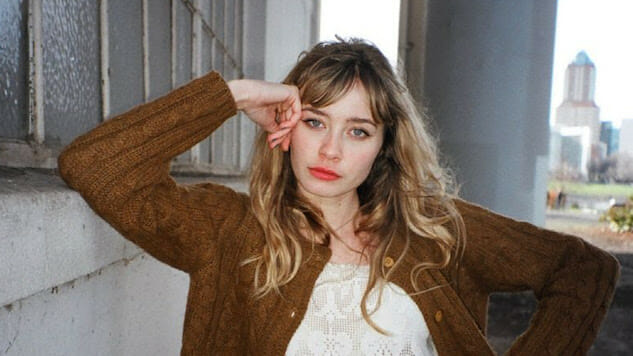 Portland singer/songwriter Alexandra Savior has shared her new video for "Crying All The Time," premiering exclusively at Paste below. "Crying All The Time" is taken from her new album The Archer, which drops on Danger Mouse's 30th Century Records later this year (release date TBA). It's her first new music since her 2017 debut album Belladonna of Sadness, which she co-wrote with Arctic Monkeys frontman Alex Turner.
In this new Joseph Bird-directed video, Savior explores the glitz and glamor of Las Vegas at night.
"The state of loneliness feels very powerful in a place like Las Vegas, because it's essentially designed to mask our reality as humans," Savior says. "Joe and I had a great time driving around with our cinematographer Frank Mobili, fake crying."
The track sees the return of those slinky, distorted guitar tones and her velvety classic pop vocals. Her ability to create something evocative, sedating and sultry, all at the same time is uncanny, particularly with lines like "My death it haunts him like a ship without a sail."
Savior says of the song:
I wrote "Crying All The Time" on New Year's Day 2018. I had moved back home to Portland after a rough relationship. After being dropped from my previous record label, I started attending community college and about two weeks in, 30th Century reached out and offered for me to go to NYC and have a new record produced by Sam Cohen. We spent about three weeks recording The Archer in his studio in Dumbo, Brooklyn. It felt very natural to work with Sam because he is an incredibly kind man and incredibly talented musician and producer.
Watch the video for "Crying All The Time," premiering exclusively at Paste below. Revisit Paste's review of Belladonna of Sadness here.