Hear Alanis Morissette Perform Raging Jagged Little Pill Hits Live in 1995
The album was released as Morissette's international debut 23 years ago today.
Photo: Getty Images/Kevin Winter
Music
Features
Alanis Morissette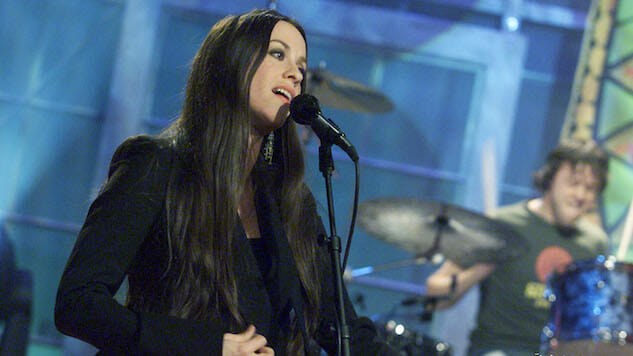 In the summer of 1995, Alanis Morissette swept onto the international music scene with her startling hit album Jagged Little Pill. Morissette's accessible rage was fueled by the honest bitterness of her lyrics: "It was a slap in the face / How quickly I was replaced / And are you thinking of me when you fuck her?" To this day, Jagged Little Pill remains one of the best-selling albums of all time, with over 33 million copies sold worldwide.
Just two months after its release, Morissette and her band hit the stage at Tramps in New York City to perform some of her readymade classics, like the aforementioned "You Oughta Know," "Ironic," and "Hand In My Pocket." Listen to these tracks when they were brand new and revel in their original intensity below.