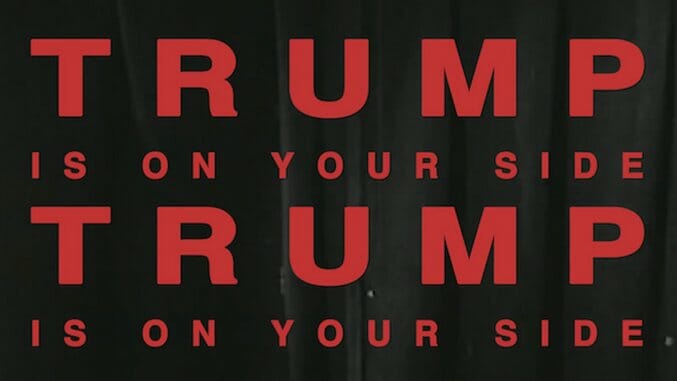 Two days and four new songs—"30 Days, 30 Songs" is spoiling us with anti-Donald Trump music. Today, though, it's just Moby taking the spotlight, releasing two songs attacking Trump.
Moby's first entry, "Trump Is on Your Side," is a folk-rock song speaking from the perspective of an out-of-work American. The track examines why people are drawn to Trump and pokes fun at Trump's privileged upbringing, as well as his scare tactics.
The second song, "Little Failure," has a very different vibe. With heavy, pounding guitars underscoring it, Moby explains, in spoken word form, Trump's failings as plainly and simply as possible, going after his racism, sexism, comments on the military and less-than-stellar business acumen.
You can watch the videos for "Trump Is on Your Side" above and "Little Failure" below.