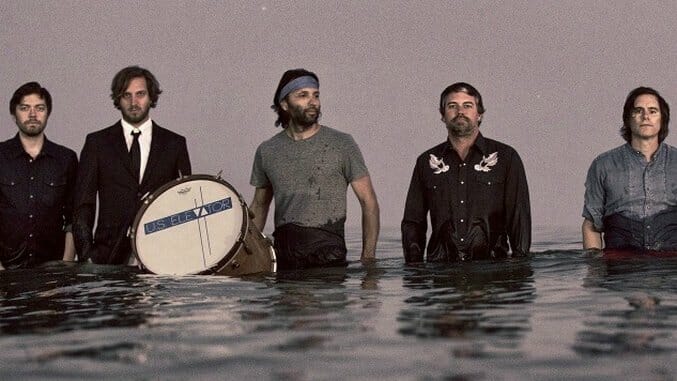 In 1950, folk icon Woody Guthrie wrote a song about Fred C. Trump, the owner of an apartment he'd rented in Beach Haven, Brooklyn, and the father of the much-contested Republican presidential nominee, Donald J. Trump. Years later, Guthrie scholar Will Kaufman found those lyrics, which suggested that Trump Sr. had been racially discriminating against the black community who sought leases of their own in the housing complex. ("I suppose / Old Man Trump knows / Just how much / Racial hate he stirred up / In the bloodpot of human hearts / When he drawed / That color line / Here at his / Eighteen hundred family project.")
Today, pop-rock project U.S. Elevator have teamed up with Mac McCaughan and Tim Bluhm to reimagine Guthrie's song for 30 Days, 30 Songs, which has already released anti-Trump tracks from Death Cab for Cutie, Aimee Mann, EL VY, Thao and others. They've also released a video featuring Billy Baldwin and Woody Guthrie's granddaughter (and U.S. Elevator frontman Johnny Irion's wife) Sarah Lee Guthrie.
Of their cover, U.S. Elevator wrote the following statement: "We want Americans to hear what Woody had to say so that we remember that his wisdom—as well as the judgment of our country's great thinkers, writers, artists and singers from our history, and of our time—can protect us from treading dangerous paths."
Watch U.S. Elevator's "Old Man Trump" video above.