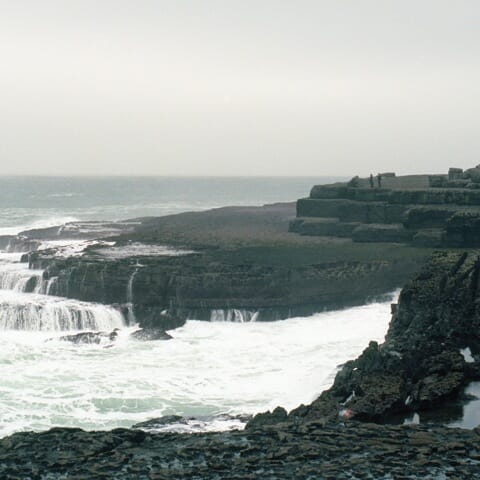 In the 18 months sisters Hannah and Colette Thurlow have been playing as 2:54, they've caused quite a stir, snagging shows with Yuck and leaving the blogosphere clamoring in their wake. But on their self-titled debut full-length, the girls leave something to be desired, a missing element that can't quite be placed.
Part angst-ridden, part sensual, 2:54 is a 10-song ode to shoegaze, complete with dreamy, noisy guitars balanced by eerie and haunting vocals. Backed by a sound both raw and self-inflicted, the pair call out to the listener with grunge siren song melodies, cooing simple lyrics that leave nothing to be questioned, only enjoyed. It is music that seems out of place and exposed in sunlight, craving melancholy, dark bedrooms and the girls who live in them. 2:54 glides along as more of a soundtrack than an LP, each track quietly fading into the next in a leather-clad force, making you to stop and question how many you've actually listened to.
Although there are definite intricacies to the album, typically found in the sister's dueling vocals and well-placed riffs, listening to it straight through from start to finish leaves the listener with an unsatisfied taste on their tongue, grasping for some unknown quality that has mistakenly slipped through their fingers, a lost melody or elusively underpinned rhythm.
Produced by Rob Ellis, who has previously worked with PJ Harvey, 2:54's first go round is technically refined, creating 42 minutes of easily enjoyed, atmospheric girl-grunge. But as each song unobtrusively dissolves into the next, your mind wanders, your attention falls somewhere else. There are no real flaws to be found in 2:54, but upon repeat listening it remains an album that quickly fades from memory.
The standout track from the album is "Creeping," the beautiful if not malevolent single that created much of the hype surrounding the sisters. As it has been out in a variety of different forms for quite some time, first appearing on their MySpace page almost two years ago, it shouldn't be above hope that the girls have something better—if not as good—up their sleeve. The hazy and powerful song features the best of what the obviously talented sisters have to offer, but don't quite pull off on the rest of 2:54.