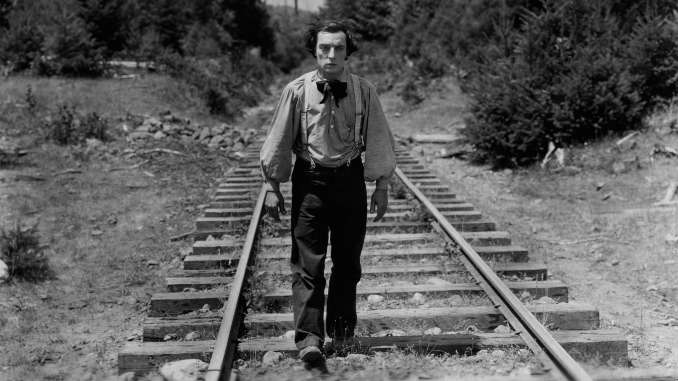 YouTube has as deep a selection of new movies as anyone, as long as you're willing to pay to stream. But the video streaming service also has a great, if hard-to-find, selection of legal free movies. Really! And we're not talking weirdly uploaded, grainy, sketchy films. Real deal, 100% free (and good) movies are out there alongside viral stars and adorable animal montages.
This treasure trove includes a wide range of classics that are free because they've entered the public domain, along with a selection of hidden gems among YouTube's official selection of free movies (you have to really dig to find them among a lot of straight-to-DVD titles and knock-offs). We've divided these movies into two sections: the 25 best free movies on YouTube and the 25 best new movies on YouTube you'll have to pay for—all updated every month. This month saw a big shift in the movies available to rent, with some of the newer films represented on our Best of 2022 list coming up.
You can also check out our guides to the best movies on Netflix, Amazon Prime, HBO, Hulu, On Demand, at Redbox and in theaters. Or visit all our Paste Movie Guides.
First, here are the 25 Best Free Movies on YouTube:
---
1. Steamboat Bill, Jr.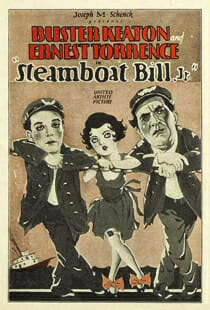 Year: 1928
Director: Buster Keaton and Charles Reisner
Stars: Buster Keaton, Ernest Torrence, Marion Byron
Rating: NR
Runtime: 77 minutes


Steamboat Bill, Jr.'s climactic cyclone sequence—which is at once great action and great comedy—would on its own earn the film a revered place in the canon of great all time silent film. The iconic shot of a house's facade falling on Keaton is only one of many great moments in the free-flowing, hard-blowing sequence. But Steamboat Bill, Jr. also showcases some of Keaton's marvelous intimacy as an actor, such as a scene in which his father tries to find him a more manly hat, or during a painfully hilarious attempt to pantomime a jailbreak plan. —Jeremy Mathews

---
2. Sunrise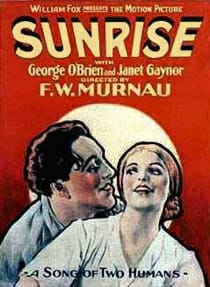 Year: 1927
Director: F.W. Murnau
Stars: Janet Gaynor, George O'Brien, Margaret Livingston
Rating: NR
Runtime: 110 minutes


During the last few years of the 1920s, the excitement was palpable as brilliant filmmakers pushed to unlock the medium's full potential. Sunrise was born of that ambition, as Fox brought German genius F.W. Murnau to Hollywood, where he and his cameramen used all the resources at their disposal to create some of the most stunning visuals ever put on celluloid. Telling the story of a husband who strays and then tries to redeem himself, Murnau's camera flies over country fields, gets tangled in the bustle of the city and desperately looms over a lake in a storm, while his actors, George O'Brien and Janet Gaynor, radiate with sincerity. —Jeremy Mathews

---
3. Fear and Desire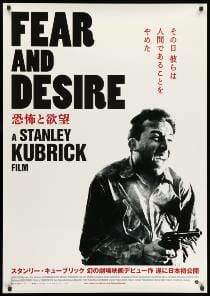 Year: 1953
Director: Stanley Kubrick


A 24-year-old Stanley Kubrick's feature debut, which he later described as "a bumbling amateur film exercise," Fear and Desire proves the filmmaker a clear-eyed judge of his own work. That's not to say there's nothing to like in the hour-long war film, a meandering and tepid critique of the ahem "police action" in Korea, but that those things to like are immature interests engaged with by a filmmaker still learning the craft. The purple prose of future Pulitzer-winner Howard Sackler fills both dialogue and voiceover with strained metaphors and abstract intellectualizing, and the actors, by and large, respond to the overwritten material by overacting it. Frank Silvera, who would appear in Kubrick's much better follow-up Killer's Kiss, finds the most humanity in the quartet of soldiers crash-landed behind enemy lines by going grimier and gruffer than the rest. His no-frills blue collar approach—contrasted against the simpering mania of Paul Mazursky (the Bob & Carol & Ted & Alice filmmaker making his acting debut here) and near comic-strip sincerity of Kenneth Harp—encourage us to read some of the intentional ambiguity of the film's emotions on his face. And Kubrick's faces are still at the forefront: A mid-movie freakout between Mazursky's private and a local woman he's captured is both the film's best scene and perhaps the director's first example of that disconcerting straight-at-the-camera look that—thanks to A Clockwork Orange, The Shining, Fear and Desire's superior foil, Full Metal Jacket, and others—has become known as the Kubrick Stare. Representative of violence and desire and how those two always seem to be neighbors in men, the look is a brief but telling stylistic choice in a scene filled with pet themes and physicalizations of these ideas. Grasping hands and spilled stew create some of the most memorable images, but that the images are what remain most memorable from the movie is itself a kind of indicator. As a film, Fear and Desire doesn't live up to its experimental ambitions; as a "film exercise," it's a showcase for a director who's got an eye and is quickly developing everything else.—Jacob Oller
---
4. Our Hospitality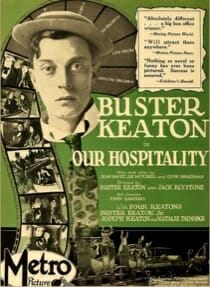 Year: 1923
Directors: Buster Keaton, Jack Blystone
Stars: Buster Keaton, Natalie Talmadge, Joe Keaton
Rating: NR
Runtime: 74 minutes


Buster Keaton was never one for grandiose social commentary, but he loved observing absurd human behavior. So he had no trouble making Our Hospitality, about a generations-long family feud that comes head-to-head with a southern hospitality code. That code says that you can't kill someone when they're a guest in your house, so when Keaton's character unknowingly stumbles into his enemy family's home, he can't leave. Keaton has a great time attempting escapes, with the inside of the house serving as his safe zone if things go wrong. The funniest moment is the dinner prayer, during which everyone is watching everyone else rather than actually praying. A river chase sequence, including a killer waterfall stunt, brings things to a perfect climax. And I didn't even mention the first act's use of Stephenson's Rocket—the historically accurate, ridiculously puny train that transports our hero from New York City. This film also just entered the public domain on Jan. 1. —Jeremy Mathews
---
5. Sherlock Jr.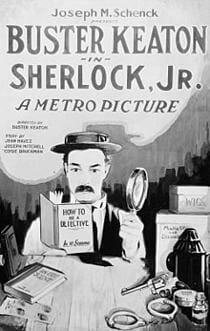 Year: 1924
Director: Buster Keaton


You could make a highlight reel of classic silent comedy moments using only Buster Keaton's Sherlock, Jr., and no one could justly complain. In the 91 years since Keaton made his love letter to cinema, no one has crafted a better examination of the relationship between the audience and the silver screen. Keaton plays a movie theater projectionist and wannabe detective who dreams he walks into a movie screen and becomes a suave hero—the perfect metaphor for the appeal of the movies. Keaton plays with reality through virtuoso special effects, but also captures genuine stunts in single takes. (He broke his neck in one scene and still finished the take.) He daringly subverts structure—the conflict is resolved halfway through the movie with no help from the hero. He brings visual poetry to slapstick with rhyming gags. The laughs coming from failure in the real world and serendipity in the fantasy movie world, but the mechanics parallel each other. And he strings it all into a romp that never stops moving toward more hilarity.
---
6. The General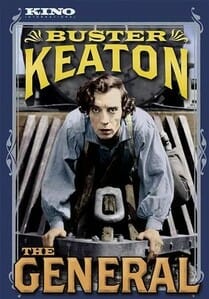 Year: 1926
Directors: Buster Keaton and Clyde Bruckham
Stars: Joseph Keaton, Marion Mack, Glen Cavender
Rating: NR
Runtime: 79 minutes


When Yankee spies steal his locomotive and kidnap his girlfriend, a Southern railroad engineer ("The Great Stone Face" Buster Keaton) is forced to pursue his two beloveds across enemy lines. While a few Charlie Chaplin pictures give it a run for its money, The General is arguably the finest silent comedy ever made—if not the finest comedy ever made. At the pinnacle of Buster Keaton's renowned career, the film didn't receive critical or box-office success when released, but it has aged tremendously. It's a spectacle of story, mishmashing romance, adventure, action (chases, fires, explosions) and comedy into a seamless silent masterpiece. —David Roark

---
7. Safety Last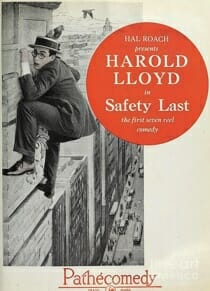 Year: 1923
Directors: Fred C. Newmeyer, Sam Taylor
Stars: Harold Lloyd, Mildred Davis, Bill Strother
Runtime: 80 minutes


"I shouldn't have bothered scoring the last 15 minutes," Rodney Sauer of the Mont Alto Motion Picture Orchestra told me after accompanying Safety Last at the San Francisco Silent Film Festival. He said he and his ensemble couldn't even hear themselves over the uproarious laughter in the Castro Theatre during Harold Lloyd's famous building-scaling sequence. The scene, with its famous clock-hanging finale—is such a perfect mix of suspense and comedy that it doesn't much matter that the rest of the film seems to exist merely as a lead-up to it. This film just entered the public domain recently. —Jeremy Mathews
---
8. Nosferatu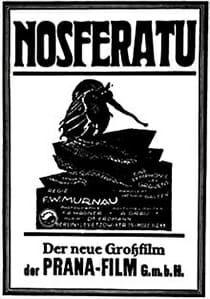 Year: 1929
Director: F. W. Murnau
Stars: Max Schreck, Alexander Granach, Gustav von Wangenheim
Runtime: 63 minutes


F.W. Murnau's sublimely peculiar riff on Dracula has been a fixture of the genre for so long that to justify its place on this list seems like a waste of time. Magnificent in its freakish, dour mood and visual eccentricities, the movie invented much of modern vampire lore as we know it. It's once-a-year required viewing of the most rewarding kind. —Sean Gandert
---
9. A.I. Artificial Intelligence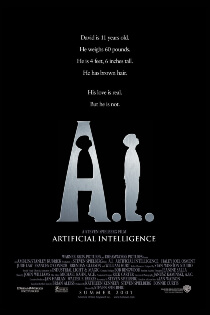 Year: 2001
Director: Steven Spielberg
Stars: Haley Joel Osment, Jude Law, Frances O'Connor, Brendan Gleeson, William Hurt
Rating: PG-13
Runtime: 146 minutes


A.I. may be Spielberg's misunderstood masterpiece, evidenced by the many critics who've pointed out its supposed flaws only to come around to a new understanding of its greatness—chief among them Roger Ebert, who eventually included it as one of his Great Movies ten years after giving it a lukewarm first review. A.I. represents the perfect melding of Spielberg and Stanley Kubrick's sensibilities—as Kubrick supposedly worked on the story with Spielberg, and Spielberg felt obliged to finish after Kubrick's death—which allows the film to keep each of their worst instincts in check. It's not as cold or distant as Kubrick's films tend to be, but not as maudlin and manipulative as Spielberg's films can become—and before the ending is brought out as proof of Spielberg's failure, it should be noted that the film's dark coda was actually Kubrick's idea, adamant that the ending not be meddled with moreso than any other scene. A closer inspection of the film's themes reveal a much bleaker conclusion—and, no, those aren't "aliens." —Oktay Ege Kozak
---
10. The Navigator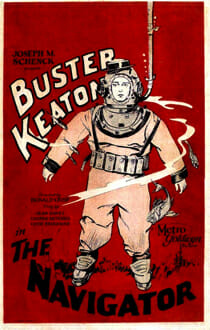 Year: 1924
Directors: Buster Keaton, Donald Crisp
Stars: Buster Keaton, Kathryn McGuire, Fred Vroom
Runtime: 63 minutes


The Navigator mines an ocean liner for every gag imaginable. Keaton plays a clueless rich young man who finds himself stranded on a giant, adrift ship with the clueless rich young woman who rejected him serving as his only company. These two spoiled upper-class twerps don't know how to open canned food, let alone operate a ship, and have to improvise in hilarious ways to get things under control. The scene where the two characters each suspect someone else is on the boat, but can't find anyone else, plays out in classic Keaton fashion: with perfectly timed wide shots that make it more believable that the two keep missing each other. The best moment may be a spooky night when the characters let the creepiness of the boat get the best of them. —Jeremy Mathews
---
11. The Scarecrow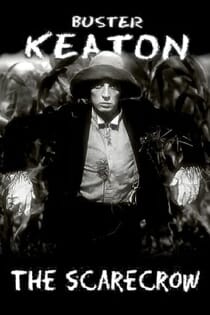 Year: 1920
Director: Buster Keaton, Eddie Cline
Stars: Buster Keaton, Joe Roberts, Joe Keaton
Runtime: 21 minutes


There are Buster Keaton two-reelers with more ambitious special effects, more epic stunts and more elaborate chase scenes, but in my experience, none get more laughs than The Scarecrow. The film never stops to catch a breath as it moves from place to place, always setting up and paying off new laughs. The best moments include an ingeniously designed one-room house, an appearance from the great Luke the Dog, and some truly divine knockabout between Keaton, Joe Roberts and Keaton's father, Joe. —Jeremy Mathews
---
12. Bernie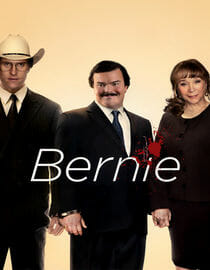 Year: 2011
Director: Richard Linklater
Stars: Jack Black, Matthew McConaughey, Shirley MacLaine
Runtime: 104 minutes


Bernie is as much about the town of Carthage, Texas, as it is about its infamous resident Bernie Tiede (Jack Black), the town's mortician and prime suspect in the murder of one of its most despised citizens, Marjorie Nugent (Shirley MacLaine). Unlike Nugent, Bernie is conspicuously loved by all. When he's not helping direct the high school musical, he's teaching Sunday school. Like a well-played mystery, Linklater's excellent, darkly humorous (and true) story is interspersed with tantalizing interviews of the community's residents. Linklater uses real East Texas folks to play the parts, a device that serves as the perfect balance against the drama that leads up to Bernie's fatal encounter with the rich bitch of a widow. The comedy is sharp, with some of the film's best lines coming from those townsfolk. —Tim Basham

---
13. Blackmail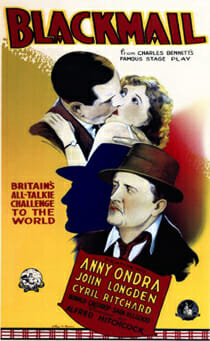 Year: 1929
Director: Alfred Hitchcock
Stars: Anny Ondra, John Longden, Donald Calthrop
Runtime: 86 minutes


Alfred Hitchcock's first sound film was also his last silent, as Blackmail was made in both formats. While the sound version is known for Hitchcock's experiments with the new technology (most famously a scene that emphasizes the word "knife"), the silent version flows much smoother. And Donald Calthrop's performance of the blackmailer feels even creepier with just his face and body language doing the job. —Jeremy Mathews
---
14. Pumping Iron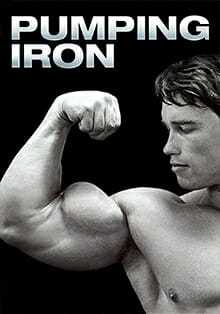 Year: 1977
Director: Robert Fiore, George Butler
Rating: PG
Runtime: 85 minutes


Behold arrogance anthropomorphized: A 28-year-old Arnold Schwarzenegger, competing for his sixth Mr. Olympia title, effortlessly waxes poetic about his overall excellence, his litanies regarding the similarities between orgasming and lifting weights merely fodder between bouts of pumping the titular iron and/or flirting with women he can roll up into his biceps like little flesh burritos. He is both the epitome of the human form and almost tragically inhuman, so corporeally perfect that his physique seems unattainable, his status as a weightlifting wunderkind one of a kind. And yet, in the other corner, a young, nervous Lou Ferrigno primes his equally large body to usurp Arnold's title, but without the magnanimous bluster and dick-wagging swagger the soon-to-be Hollywood icon makes no attempt to hide. Schwarzenegger understands that weightlifting is a mind game (like in any sport), buttressed best by a healthy sense of vanity and privilege, and directors Fiore and Butler mine Arnold's past enough to divine where he inherited such self-absorption. Contrast this attitude against Ferrigno's almost morbid shyness, and Pumping Iron becomes a fascinating glimpse at the kind of sociopathy required of living gods. —Dom Sinacola
---
15. The Kid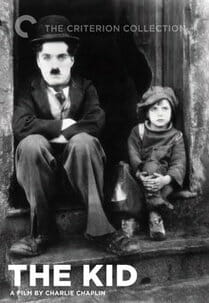 Year: 1921
Director: Charlie Chaplin
Stars: Charlie Chaplin, Jackie Coogan, Edna Purviance
Runtime: 60 minutes


Charlie Chaplin's first full-length film and one of his finest achievements, The Kid tells the story of an abandoned child and the life he builds with The Little Tramp. Chaplin went against heavy studio opposition to create a more serious film in contrast to his earlier work. However, The Kid features just as much slapstick humor as his previous shorts, but placed within a broader, more dramatic context. —Wyndham Wyeth
---
16. Night of the Living Dead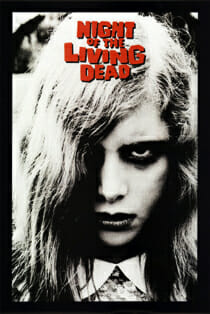 Year: 1968
Director: George A. Romero
Stars: Judith O'Dea, Russell Streiner, Duane Jones
Rating: R
Runtime: 90 minutes


It's not really necessary to delve into how influential George Romero's first zombie film has been to the genre and horror itself—it's one of the most important horror movies ever made, and one of the most important independent films as well. The question is more accurately, "how does it hold up today?", and the answer is "okay." Unlike, say Dawn of the Dead (not on Shudder), Night is pretty placid most of the time. The story conventions are classic and the black-and-white cinematography still looks excellent, but some of the performances are downright irritating, particularly that of Judith O'Dea as Barbara. Duane Jones more than makes up for that as the heroic Ben, however, in a story that is very self-sufficient and provincial—just one small group of people in a house, with no real thought to the wider world. It's a horror film that is a MUST SEE for every student of the genre, which is easy, considering that the film actually remains in the public domain. But in terms of entertainment value, Romero would perfect the genre in his next few efforts. Also recommended: The 1990 remake of this film by Tom Savini, which is unfairly derided just for being faithful to its source. —Jim Vorel
---
17. Ghost in the Shell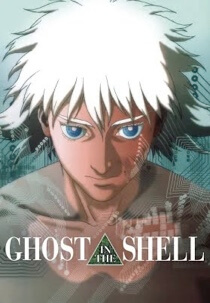 Year: 1995
Director: Mamoru Oshii


It's difficult to overstate how enormous of an influence Ghost in the Shell exerts over not only the cultural and aesthetic evolution of Japanese animation, but over the shape of science-fiction cinema as a whole in the 21st century. Adapted from Masamune Shirow's original 1989 manga, the film is set in the mid-21st century, a world populated by cyborgs in artificial prosthetic bodies, in the fictional Japanese metropolis of Niihama. Ghost in the Shell follows the story of Major Motoko Kusanagi, the commander of a domestic special ops task-force known as Public Security Section 9, who begins to question the nature of her own humanity surrounded by a world of artificiality. When Motoko and her team are assigned to apprehend the mysterious Puppet Master, an elusive hacker thought to be one of the most dangerous criminals on the planet, they are set chasing after a series of crimes perpetrated by the Puppet Master's unwitting pawns before the seemingly unrelated events coalesce into a pattern that circles back to one person: the Major herself. Everything about Ghost in the Shell shouts polish and depth, from the ramshackle markets and claustrophobic corridors inspired by the likeness of Kowloon Walled City, to the sound design, evident from Kenji Kawai's sorrowful score, to the sheer concussive punch of every bullet firing across the screen. Oshii took Shirow's source material and arguably surpassed it, transforming an already heady science-fiction action drama into a proto-Kurzweil-ian fable about the dawn of machine intelligence. Ghost in the Shell is more than a cornerstone of cyberpunk fiction, it's a story about what it means to craft one's self in the digital age, a time where the concept of truth feels as mercurial as the net is vast and infinite. —Toussaint Egan
---
18. The Last Man on Earth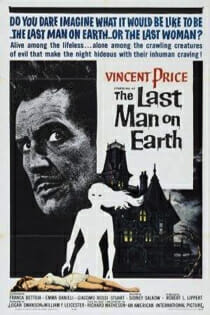 Year: 1964
Directors: Ubaldo Ragona, Sidney Salkow
Stars: Vincent Price, Tony Cerevi, Franca Bettoja
Runtime: 86 minutes


Richard Matheson's I Am Legend has proven notoriously difficult to adapt while keeping any of its ideas intact, but compared to the later Omega Man or 2007 version of I Am Legend with Will Smith, this is probably the best overall take on the story. Some have called it Vincent Price's best film, featuring wonderfully gothic settings in Rome where the last human man on Earth wages a nightly war against the "infected," who have taken on the characteristics of classical vampires. It doesn't fully commit to the inversion of protagonist/antagonist of the source material, but it makes the use of Price's magnetic screen presence and ability to monologue. No one ever watches a Vincent Price movie and thinks "I wish there was less Vincent Price in this," and The Last Man on Earth delivers a showcase for the actor at the height of his powers. Night of the Living Dead director George Romero has stated that without The Last Man on Earth, the modern zombie would never have been conceived. —Jim Vorel
---
19. Tokyo GodfathersYear: 2003
Director: Satoshi Kon


Tokyo Godfathers is something of an outlier, not only among Satoshi Kon's films, but across the medium of anime as a whole. After all, anime features that depict Christmas as something more than a backdrop are few and far between, especially one that offers such an inspired modern take on the Three Wise Men and the birth of the Christ. Tokyo Godfathers is the story of Gin, Hana and Miyuki, three homeless friends who discover an abandoned baby while rifling through the trash in search of a Christmas present. They resolve to find the child's parents and bring her safely home, embarking on a journey that takes them to every far corner of the city and inevitably face-to-face with lives they had each abandoned. Named after Robert Ford's 1948 western take on the christian nativity story, Tokyo Godfathers is Christmas story in the purest sense—a redemptive fable about fallible people and the extraordinary extent through which they go to set one piece of the world, however small, right. Compassionate and hopeful without once cheapening itself with saccharine sentimentality, Tokyo Godfathers resonates with a raw and honest appeal to emotion that merits comparison to the likes of Frank Capra's It's a Wonderful Life. If you're a bit burnt out over Christmas cheer, do yourself a favor and put this one on around the holidays. You won't regret it.
---
20. Sita Sings the Blues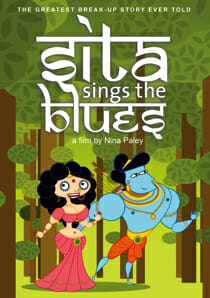 Year: 2010
Director: Nina Paley
Stars: Deepti Gupta, Pooja Kumar, Annette Hanshaw
Runtime: 82 minutes


Sita Sings the Blues is a study in cinematic obsession and a triumph of individual achievement for its creator, artist and animator Nina Paley. This is a feature animated film entirely undertaken by one determined woman, featuring four distinctly different styles of animation and storytelling, to wrap together the narrative of her own life with the millennia-old Hindu myth cycle The Ramayana after she noted the similarities between her own story and that of the myth's heroine, Sita. A meditation on relationships and duty, it's also set to the 1920s jazz vocals of Annette Henshaw, whose songs essentially become the soundtrack to animated music videos. It's a beautiful, incredibly imaginative film that is equal parts funny, sobering and jaw-dropping as a technical achievement. It's one of the most impressive animated features ever made by a single person. —Jim Vorel

---
21. The Lady Vanishes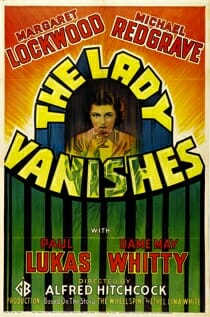 Year: 1938
Director: Alfred Hitchcock
Stars: Margaret Lockwood, Michael Redgrave, Paul Lukas
Rating: PG
Runtime: 99 minutes


Pretty much predating every trope you've ever come to expect out of a genre that gets its name from keeping the audience keyed-up, The Lady Vanishes is both hilariously dated and a by-the-numbers primer on how to make a near-perfect thriller. Far from Hitchcock's first foray into suspense, the film follows a soon-to-be-married woman, Iris (Margaret Lockwood), who becomes tangled in the mysterious circumstances surrounding the titular lady's disappearance aboard a packed train. No shot in the film is extraneous, no piece of dialogue pointless—even the ancillary characters, who serve little ostensible part besides lending complexity to Iris's search for the truth, are crucial to building the tension necessary to making said lady's vanishing believable. The film is a testament to how, even by 1938, Hitchcock was shaving each of his films down to their most empirical parts, ready to create some of the most vital genre pictures of the 1950s. —Dom Sinacola
---
22. Black Christmas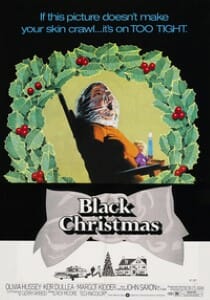 Year: 1974
Director: Bob Clark
Stars: Olivia Hussey, Margot Kidder, Keir Dullea, Andrea Martin, John Saxon
Rating: R
Runtime: 98 minutes


Fun fact—nine years before he directed holiday classic A Christmas Story, Bob Clark created the first true, unassailable "slasher movie" in Black Christmas. Yes, the same person who gave TBS its annual Christmas Eve marathon fodder was also responsible for the first major cinematic application of the phrase "The calls are coming from inside the house!" Black Christmas, which was insipidly remade in 2006, predates John Carpenter's Halloween by four years and features many of the same elements, especially visually. Like Halloween, it lingers heavily on POV shots from the killer's eyes as he prowls through a dimly lit sorority house and spies on his future victims. As the mentally deranged killer calls the house and engages in obscene phone calls with the female residents, one can't help but also be reminded of the scene in Carpenter's film where Laurie (Jamie Lee Curtis) calls her friend Lynda, only to hear her strangled with the telephone cord. Black Christmas is also instrumental, and practically archetypal, in solidifying the slasher legend of the so-called "final girl." Jessica Bradford (Olivia Hussey) is actually among the better-realized of these final girls in the history of the genre, a remarkably strong and resourceful young woman who can take care of herself in both her relationships and deadly scenarios. It's questionable how many subsequent slashers have been able to create protagonists who are such a believable combination of capable and realistic. —Jim Vorel
---
23. Rabbit Hole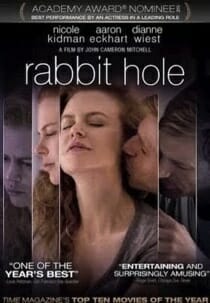 Year: 2010
Director: John Cameron Mitchell


While some subjects seem absolutely natural to film, others are just the opposite. The death of a child is so personal and so interior that it's ill-suited to a form that allows us to see what characters are doing but never get inside their heads. But that's the challenge confronted by Rabbit Hole. Eight months after their son Danny is killed in a car crash, Howie (Aaron Reckhart) and Becca (Nicole Kidman) are still living one day at a time with their grief and struggling to return their lives to anything approximating normalcy. Howie turns to a support group for other parents of deceased children, eventually taking up smoking pot with a woman there in order to cope with reality, while Becca begins following around the teenager who accidentally killed her son, eventually confronting him when it becomes obvious what she's doing. Rabbit Hole is unsurprisingly subdued, but it's a remarkable tone for director John Cameron Mitchell, whose previous films Hedwig and the Angry Inch and Shortbus wouldn't imply he had something like this in him. Mitchell lets his stars control the picture, and they bring out a full range of emotion with particularly great performances by Eckhart and Dianne Wiest who plays Becca's mother. These performances give the film the intensity of a Cassavetes picture but with a more controlled director who gives every frame of the movie thematic potency. That may sound heavy-handed, but it reflects the viewpoints of Rabbit Hole's two distraught parents, who are in fact seeing every aspect of their lives shaded by their son's death—whatever they do, the inescapable loss follows them around. It's a beautiful tribute to those coping with loss and trying to make sense of the world. —Sean Gandert
---
24. Train to Busan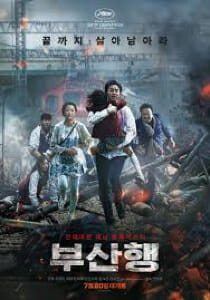 Year: 2016
Director: Yeon Sang-ho
Stars: Gong Yoo, Ma Dong-seok, Jung Yu-mi, Kim Su-an, Kim Eui-sung, Choi Woo-shik, Ahn So-hee
Rating: N/A
Runtime: 118 minutes


Love them or hate them, zombies are still a constant of the horror genre in 2016, dependable enough to set your conductor's watch by. And although I've probably seen enough indie zombie films at this point to eschew them from my viewing habits for the rest of my life, there is still usually at least one great zombie movie every other year. In 2016, that was Train to Busan, a film that has since been added to our list of the 50 Best Zombie Movies of All Time. There's no need for speculation: Train to Busan would undoubtedly have made the list. This South Korean story of a career-minded father attempting to protect his young daughter on a train full of rampaging zombies is equal parts suspenseful popcorn entertainment and genuinely affecting family drama. It concludes with several action elements that I've never seen before, or even considered for a zombie film, and any time you can add something truly novel to the genre of the walking dead, then you're definitely doing something right. With a few memorable, empathetic supporting characters and some top-notch makeup FX, you've got one of the best zombie movies of the past decade. —Jim Vorel
---
25. GodzillaYear: 1954
Director: Ishiro Honda
Stars: Sachio Sakai, Takashi Shimura, Momoko Kochi, Akira Takarada
Rating: NR
Runtime: 95 minutes


Early in Godzilla, before the monster is even glimpsed off the shore of the island of Odo, a local fisherman tells visiting reporter Hagiwara (Sachio Sakai) about the play they're watching, describing it as the last remaining vestige of the ancient "exorcism" his people once practiced. Hagiwara watches the actors "sacrifice" a young girl to the calamitous sea creature to satiate its hunger and cajole it into leaving some fish for the people to enjoy—at least until the next sacrifice. Ishiro Hondo's smash hit monster movie—the first of its kind in Japan, the most expensive movie ever made in the country at the time, not even a decade after the atomic bombing of Hiroshima and Nagasaki—is, after 20-something sequels over three times as many years, a surprisingly elegiac exorcism of its own, a reminder of one nation's continuing trauma during a time when the rest of the world jonesed to forget. As J Hoberman describes in his essay for the film's Criterion release, much of Honda's disaster imagery is "coded in naturalism," a verite-like glimpse of the harrowing destruction wrought by the beast but indistinguishable from the aftermath of the Americans' attacks in 1945, especially when the U.S. and Russia, among other powers, were testing H-bombs in the Pacific in the early 1950s, bathing the Japanese in even more radiation than that in which they'd already been saturated. And yet, Godzilla is a sci-fi flick, replete with a "mad" scientist in an eye patch and a human in a rubber dinosaur suit flipping over model bridges. That Honda handles such goofiness with an unrelentingly poetic hand, purging his nation's psychological grief in broadly intimate volleys, is nothing short of astounding. Shots of Godzilla trudging through thick smoke, spotlights highlighting his gaping maw as the Japanese military's weapons do nothing but shock the dark with beautiful chiaroscuro, have been rarely matched in films of its ilk (and in the director's own legion of sequels); Honda saw gods and monsters and, with the world entering a new age of technological doom, found no difference between the two. —Dom Sinacola

---
And here are the 25 Best New Paid Movies on YouTube:
Prices range from 99 cents to $8.99.
---
1. Undine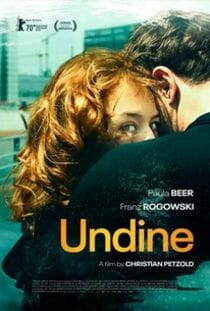 Year: 2021
Director: Christian Petzold
Stars: Paula Beer, Franz Rogowski, Maryam Zeree, Jacob Matschanz, Anne Ratte-Polle
Rating: NR
Runtime: 91 minutes


Undine opens as a rom-com might. A lilting piano score, not without a shade of sadness, purrs quietly during the title cards. A tearful break-up presages a quirky meet-cute between industrial diver Christoph (Franz Rogowski) and city historian Undine (Paula Beer), our new couple bound by the irrevocable forces of chance—and, in director Christian Petzold's own mannered way, a bit of physical comedy—as the universe clearly arranges for the pieces of their lives to come together. Squint and you could maybe mistake these opening moments for a Lifetime movie—that is, until the break-up ends with Undine warning her soon-to-be-ex (Jacob Matschenz) that she's going to have to kill him. He doesn't take Undine seriously, but the audience can't be so sure. Beer's face contains subtle multitudes. She could actually murder this guy. What once felt familiar now feels pregnant with dread. And that's saying nothing about Christoph's odds for survival. Anyone remotely familiar with the "Undine" tale knows that she's not lying to her ex. Undine is a water spirit, making covenants with men on land in order to access a human soul (as well as a tasteful professional wardrobe). Breaking that covenant is fatal. Or so the story goes. When she meets Christoph, she's revitalized, because she's heartbroken but especially because he takes such interest in the subjects of her lectures. He too is bound to the evolving bones of Germany, repairing bridges and various underwater infrastructure—he may, in fact, be more intuitively connected to the country than most. He's the rare person who's gone beneath it, excavating and reconstructing its depths, entombed in the mech-like coffin of a diving suit he wears when welding below the surface. As in all of Petzold's films, Undine builds a world of liminal spaces—of lives in transition, always moving—of his characters shifting between realities, never quite sure where one ends and another begins. Like genre, like architecture, like history, like a love affair—at the heart of his work is the push and pull between where we are and where we want to be, between who we are and who we want to be and what we've done and what we'll do, between what we dream and what we make happen. In Undine, Petzold captures this tension with warmth and immediacy. Many, many lives have brought us here, but none are more important than these two, and no time more consequential than now. My god, how romantic.—Dom Sinacola
---
2. Licorice Pizza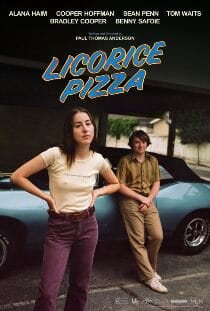 Release Date: November 26, 2021
Director: Paul Thomas Anderson
Stars: Alana Haim, Cooper Hoffman, Sean Penn, Tom Waits, Bradley Cooper, Benny Safdie
Rating: R
Runtime: 133 minutes


Licorice Pizza is writer/director Paul Thomas Anderson's second ode to Los Angeles in the early 1970s: A city freshly under the oppressive shadow of the Manson Family murders and the tail end of the Vietnam War. But while in his first tribute, Inherent Vice, the inquisitive counter-culture affiliate Doc Sportello (Joaquin Phoenix) earnestly engages with his surroundings and follows the threads of societal paranoia all the way to vampiric drug smuggling operations and FBI conspiracies, Licorice Pizza's protagonist, 25-year-old Alana Kane (Alana Haim), refuses to follow any such thread. A bored, directionless photographer's assistant, Alana nonchalantly rejects any easy plot-point that might help us get a grasp on her character. What are her ambitions? She doesn't know, she tells successful 15-year-old actor Gary Valentine (Cooper Hoffman, son of Philip Seymour Hoffman) over dinner at a restaurant called Tail o' the Cock. What interests and excites her? It's hard to say. When Gary first approaches Alana while she's working picture-day at his high school, it's hard to imagine that Licorice Pizza isn't going to follow the playful design of a sunny Southern California love story. Alana is instantly strange and striking, and—when Anderson introduces her in a languid dolly-shot with a mini-skirt, kitten-heels, slumped shoulders and a gloriously pissed expression—we are compelled to fall in love with her, just like Gary does, at first sight. Of course, Anderson quickly rejects the notion that Licorice Pizza is going to be a straightforward romance. Anderson knows that this ambling, disjointed structure reflects what it's like to be young, awkward and in love. Each shot, filled with dreamy pastels, glows with a youthful nostalgia. Anderson and cinematographer Michael Bauman balance out this haziness with a unique control of the camera, implementing long takes, slow dollies, and contemplative pans galore. What is it that Alana gets from being friends with someone ten years younger than her? And why does Gary always return to Alana even when she tries her best to put him down? Like gleefully gliding through the streets of L.A. in the midst of a city-wide crisis, it's a madness you can only truly understand when you're living it.—Aurora Amidon
---
3. The Sparks Brothers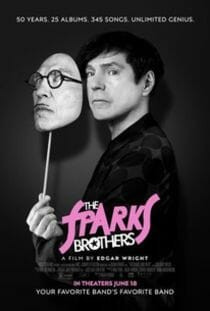 Year: 2021
Director: Edgar Wright
Rating: R
Runtime: 135 minutes


The Sparks Brothers is a thorough and charming assessment and appreciation of an idiosyncratic band, and the highest praise you could give it is that it shares a sensibility with its inimitable musicians. Not an easy task when it comes to Ron and Russell Mael. The Californian brothers have been running Sparks since the late '60s (yeah, the '60s), blistering through genres as quickly as their lyrics make and discard jokes. Glam rock, disco, electronic pioneering—and even when they dip into the most experimental and orchestral corners of their musical interests, they maintain a steady power-pop genius bolstered by Russell's fluty pipes and Ron's catchy keys. It's here, in Sparks' incredible range yet solidified personality, that you quickly start to understand that The Sparks Brothers is the marriage of two perfect subjects that share a mission. Experts in one art form that are interested in each others', Ron and Russell bond with director Edgar Wright over a wry desire to have their fun-poking and make it art too. One made a trilogy of parodies that stands atop its individual genres (zombie, cop, sci-fi movies). The others made subversive songs like "Music That You Can Dance To" that manage to match (and often overtake) the very bops they razz. Their powers combined, The Sparks Brothers becomes a music doc that's self-aware and deeply earnest. Slapstick, with a wide range of old film clips delivering the punches and pratfalls, and visual gags take the piss out of its impressive talking heads whenever they drop a groaner music doc cliché. "Pushing the envelope?" Expect to see a postal tug-of-war between the Maels. This sense of humor, appreciating the dumbest low-hanging fruit and the highest brow reference, comes from the brothers' admiration of seriously unserious French filmmakers like Jacques Tati (with whom Sparks almost made a film; remember, they love movies) and of a particularly formative affinity for British music. It doesn't entirely tear down facades, as even Wright's most personal works still emote through a protective shell of physical comedy and references, but you get a sense of the Maels as workers, brothers, artists and humans on terms that they're comfortable with. The nearly two-and-a-half-hour film is an epic, there's no denying that. You won't need another Sparks film after this one. Yet it's less an end-all-be-all biography than an invitation, beckoning newcomers and longtime listeners alike through its complete understanding of and adoration for its subjects.—Jacob Oller
---
4. The Novice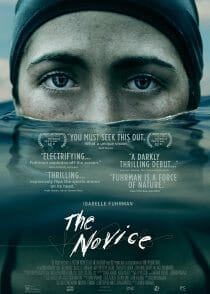 Release Date: December 17, 2021
Director: Lauren Hadaway
Stars: Isabelle Fuhrman, Amy Forsyth
Rating: R
Runtime: 94 minutes


Lauren Hadaway's The Novice didn't just surprise me, it ran wild over the rest of the movies I saw at the Chicago Critics Film Festival, trampling over my memories of them until it was certain that all I could think about was Hadaway's full-throttle style and her film's blistering performances. Only fitting for a movie about the consequences of toxic overachievement—of what happens when quasi-liberal education is a money-making machine, burning kids like coal. A movie that puts the "extra" in "extracurricular." The Novice's anxious and obsessive hustle culture horror wants to be #1 or nothing. No participation ribbons. And none will be necessary: Hadaway's work signals a leap straight to the top of the podium as one of the year's best debuts. Writer/director/editor Hadaway has worked most extensively up until now as an ADR and dialogue supervisor and sound editor for movies like Whiplash, and the precision with which she deploys brutal mental and physical obstacles in The Novice—manifested as everything from sound effects to harsh cuts to scribbled credits font—reflects her expertise. And that's not even mentioning the heart of the film: A ferocious Isabelle Fuhrman as Alex Dall. Dall is a hardcore college freshman, intense in every facet of her life as she rechecks and overthinks physics tests, hooks up with a frat boy simply to get that experience out of the way, and decides to become a varsity rower…despite lacking any experience, y'know, rowing. You've probably heard that some filmmakers make cities into "characters." Hadaway makes the open water into one of life's only soothing, nearly sexual comforts; the brutalist concrete basement cell housing the team's rowing machines into its seductive, enabling villain. The latter offers success, records—quantitative proof that Dall isn't just good, but better than—while also being a sacrificial altar. The Novice's unrelenting and self-assured neurosis requires some pitch-black punchlines, keyed-in dialogue and aesthetic chutzpah—which Hadaway displays in spades. Keep an eye on her, as The Novice may have just revealed an up-and-coming master.—Jacob Oller
---
5. Titane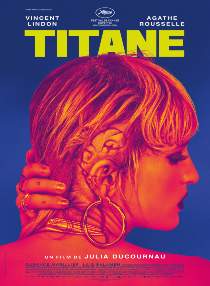 Release Date: October 8, 2021
Director: Julia Ducournau
Stars: Agathe Rousselle, Vincent Lindon, Garance Marillier, Laïs Salameh
Rating: R
Runtime: 108 minutes


Alexia (Agathe Rousselle) had an early connection with cars. Her insistence on using her voice to mimic the rev of an engine as a young girl (played by Adèle Guigue) while her irritated father (French director Bertrand Bonello) drove was so undaunted that one day she caused him to lose control of the vehicle. The accident rendered her father mostly unscathed, and Alexia with a titanium plate implanted in her skull. It was a procedure that seemingly strengthened a curious linkage between her and metal and machine, an innate affection for something hot and alive that could never turn away Alexia's love. As the doctor removes Alexia's surgical metal headgear, her father looks on with something that can only be described as disdain for his child. Perhaps, it is because he knew what Alexia would become; perhaps, Alexia was just born bad. Julia Ducournau's Palme d'Or-winning follow-up to 2016's Raw crunches, tears and sizzles. Bones break, skin rips, libidos throb—the human body is pushed to impossible limits. It's something that Ducournau has already proved familiarity with, but the French director takes things to new extremes with her sophomore film. Titane is a convoluted, gender-bending odyssey splattered with gore and motor oil, the heart of which rests on a simple (if exceedingly perverted) story of finding unconditional acceptance. Eighteen years following the childhood incident, Alexia is a dancer and car model, venerated by ravenous male fans aching to get a picture and an autograph with the punky, sharp-featured young woman. She splays her near-naked form atop the hood of an automobile to the beat of music, contorting and touching herself with simmering lust for the inanimate machine adorned with a fiery paint job to match Alexia's sexuality. Pink and green and neon yellow glistens on every body (chrome or otherwise) in the showroom, but Ruben Impens' cinematography follows Alexia as she guides us through this space where she feels most at home. Titane persists as a boundary-pushing exploration of the human form, of gender performance, masculinity and isolation; Ducournau's script is surprising, shocking, titillating at every turn. And despite her cruelty, and the relative distance from and lack of insight into her character, Alexia remains an empathetic protagonist. This is in no small part thanks to Rousselle's commanding portrayal which astonishingly doubles as her feature debut. Titane is not just 108 bloody minutes of bodily mutilation and perversion, but of blazing chaos inherent in our human need for acceptance. Ducournau has wrapped up this simple conceit in a narrative that only serves to establish her voice as one which demands our attention, even as we feel compelled to look away. Yes, it's true what they've said—love will literally tear us apart.—Brianna Zigler
---
6. Martin Eden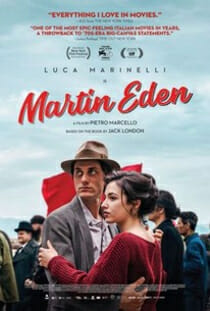 Year: 2020
Director: Pietro Marcello
Stars: Luca Marinelli, Jessica Cressy, Denise Sardisco
Rating: PG
Runtime: 129 minutes


Martin Eden, Jack London's 1909 novel, finally got an adaptation worthy of its author from Italian filmmaker Pietro Marcello. The wide-ranging, painterly and dense evolution of a sailor-turned-author (here played in alluring, heart-wrenching, ultra-charismatic form by Luca Marinelli) from his blue collar roots to the upper echelons of the in-vogue is a stunning drama with a lot on its mind. Eden's infatuation with learning is linked to his equal infatuation with the upper-class Elena (Jessica Cressy), and the combination of the two stop his primal ways (signified by one-night stands and humorously nonchalant fistfights) in their tracks. Marinelli's earthy confidence and swaggering sex appeal are ogled by everyone—he's a burly, good-natured sailor after all—but it's his ideas that shout out London's railing commentary on class inequality. As the film's complex politics (made more resonant through the setting change to Italy) debate messily imperfect socialism and the mercenary bootstrapping tactics of individualism, Eden embodies this ideological journey through an impressive physical transformation, turning waxen, weak and washed-up as his literary ambitions find the exact wrong kind of success. Marcello's Martin Eden is akin to Stanley Kubrick's Barry Lyndon in its majestic beauty and society-spanning saga of a story, but with a meaner humor and rawer sense of criticism. The ex-documentarian's penchant for slipping back and forth between old home movie-esque footage and his high art compositions make the dueling philosophies of the film even clearer. Somehow most impressive of all is Martin Eden's success at making an exciting, engrossing film about a writer in which the writing process is actually fun (and beautiful) to watch. Marcello and co-writer Maurizio Braucci work London's words into wonders.—Jacob Oller
---
7. Top Gun: Maverick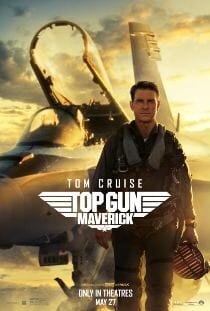 Release Date: May 27, 2022
Director: Joseph Kosinski
Stars: Tom Cruise, Jenifer Connelly, Miles Teller, Jon Hamm, Monica Barbaro, Ed Harris, Val Kilmer, Jay Ellis, Glen Powell, Lewis Pullman, Danny Ramirez, Greg "Tarzan" Davis
Rating: PG-13
Runtime: 137 minutes


Not quite four years since Mission: Impossible—Fallout and much of Tom Cruise's purpose remains the same—if it hasn't exactly grown in religious fervor. In Top Gun: Maverick, the sequel to Tony Scott's 1986 original, Cruise is Captain Pete "Maverick" Mitchell, a man trapped in the past, refusing to advance his career as resolutely as he refuses to do much of anything besides continue to prove he's the greatest pilot in the world—a title the film never forgets to remind the audience that Maverick earned long ago—and mourn his best friend, Goose (Anthony Edwards), who died 35 years ago in an accident for which Maverick still feels responsible. Tom Cruise is also, simply, "Tom Cruise," the only notable show business scion left to throw his body into mind-numbing danger to prove that it can be done, to show a younger generation that this is what movies can be, what superstars can do. Must do. The more modern action films teem with synthetic bodies bursting apart at the synthetic seams, the more Tom Cruise builds his films as alters upon which to splay his beautiful sacrificed flesh. To that end, Joseph Kosinski is the precisely correct director to steer Cruise's legacy sequel. As was the case with Kosinski's Tron: Legacy, Maverick seems to exist to justify its existence, to update an IP that seems to only work in the past. For Top Gun this means translating Scott's vision of sweat-drenched beach volleyball and unmitigated military spectacle into a soberer IMAX adventure, moving from the halcyon days of Reagan's America to a world with no more need of a man like Maverick. "The future's coming, and you're not in it," he's told; every one of his superior officers appears to have no patience for him left. One can't help but imagine that every new Tom Cruise vehicle is a way for him to reckon with that. Kosinski's dogfights are pristine, incredible feats of filmmaking, economical and orbiting around recognizable space, but given to occasional, inexplicable shocks of pure chaos. Then quickly cohering again. If Scott's action was a melange of motion never meant to fully cohere, keeping the American dream just that, then Kosinski is dedicated to allowing the audience a way into the experience. With his regular cinematographer Claudio Miranda, he revels in symmetry to keep the audience tethered. A wide glimpse of a dogfight in total, resembling a beach scene earlier, so suddenly appeared silently in the vast theater and unlike anything I'd ever really seen before, I gasped.—Dom Sinacola
---
8. The Paper Tigers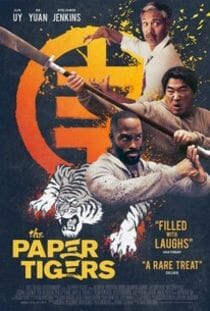 Year: 2021
Director: Bao Tran
Stars: Alain Uy, Ron Yuan, Mykel Shannon Jenkins, Roger Yuan, Matthew Page, Jae Suh Park, Joziah Lagonoy
Rating: PG-13
Runtime: 108 minutes


When you're a martial artist and your master dies under mysterious circumstances, you avenge their death. It's what you do. It doesn't matter if you're a young man or if you're firmly living that middle-aged life. Your teacher's suspicious passing can't go unanswered. So you grab your fellow disciples, put on your knee brace, pack a jar of IcyHot and a few Ibuprofen, and you put your nose to the ground looking for clues and for the culprit, even as your soft, sapped muscles cry out for a breather. That's The Paper Tigers in short, a martial arts film from Bao Tran about the distance put between three men and their past glories by the rigors of their 40s. It's about good old fashioned ass-whooping too, because a martial arts movie without ass-whoopings isn't much of a movie at all. But Tran balances the meat of the genre (fight scenes) with potatoes (drama) plus a healthy dollop of spice (comedy), to similar effect as Stephen Chow in his own kung fu pastiches, a la Kung Fu Hustle and Shaolin Soccer, the latter being The Paper Tigers' spiritual kin. Tran's use of close-up cuts in his fight scenes helps give every punch and kick real impact. Amazing how showing the actor's reactions to taking a fist to the face suddenly gives the action feeling and gravity, which in turn give the movie meaning to buttress its crowd-pleasing qualities. We need more movies like The Paper Tigers, movies that understand the joy of a well-orchestrated fight (and for that matter how to orchestrate a fight well), that celebrate the "art" in "martial arts" and that know how to make a bum knee into a killer running gag. The realness Tran weaves into his story is welcome, but the smart filmmaking is what makes The Paper Tigers a delight from start to finish.—Andy Crump
---
9. Bill & Ted Face the Music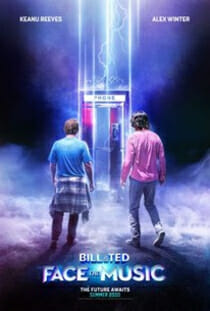 Year: 2020
Director: Dean Parisot
Stars: Keanu Reeves, Alex Winter, Kristen Schaal, Samara Weaving, Brigette Lundy-Paine, William Sadler
Rating: PG-13
Runtime: 91 minutes


Our enjoyment of Bill & Ted Face the Music may only be the direct result of living with a kind of background-grade dread for what feels like the whole of our adult lives. Those of us who will seek out and watch this third movie in the Most Excellent Adventures of Bill S. Preston, Esq. (Alex Winter) and Ted (Theodore) Logan (Keanu Reeves) are bound by nostalgia as much as a desire to suss out whatever scraps of joy can be found buried in our grim, harrowing reality. Sometimes, death and pain is unavoidable. Sometimes it just feels nice to lounge for 90 minutes in a universe where when you die you and all your loved ones just go to Hell and all the demons there are basically polite service industry workers so everything is pretty much OK. Cold comfort and mild praise, maybe, but the strength of Dean Parisot's go at the Bill & Ted saga is its laid-back, low-stakes nature, wherein even the murder robot (Anthony Carrigan, the film's luminous guiding light) sent to lazer Bill and Ted to death quickly becomes their friend while Kid Cudi is the duo's primary source on quantum physics. Because why? It doesn't matter. Nothing matters. There may be some symbolic heft to Bill and Ted reconciling with Death (William Sadler) in Hell; there may be infinite universes beyond our own, entangled infinitely. Cudi's game for whatever. A sequel of rare sincerity, Bill & Ted Face the Music avoids feeling like a craven reviving of a hollowed-out IP or a cynical reboot, mostly because its ambition is the stuff of affection—for what the filmmakers are doing, made with sympathy for their audience and a genuine desire to explore these characters in a new context. Maybe that's the despair talking. Or maybe it's just the relief of for once confronting the past and finding that it's aged considerably well. —Dom Sinacola
---
10. All Light, Everywhere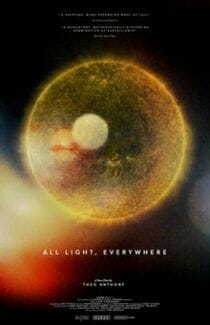 Release Date: June 6, 2021
Director: Theo Anthony
Rating: NR
Runtime: 105 minutes


The camera is a gun according to Theo Anthony, director of All Light, Everywhere, a patchwork documentary which blends interviews, archival footage and even scenes from the film's cutting room floor in order to dissect the omnipresence of video surveillance—particularly in Black communities which have long been over-policed. Anthony's filmic medium appears paradoxical considering his vested interest in critiquing the omission of unbiased truth inherent in camera footage—particularly those recorded by police body cams, covert aerial surveillance programs and panopticonic corporate workplaces. But as the director peels back the layers of his methodology, the viewer observes unpolished glimpses of Anthony setting up shots, prepping subjects for interview and divulging research logs—a technique that shatters the illusion of objectivity altogether. Through obliterating the guise of impartial filmmaking, Anthony examines the insidious history of image capturing as a tool of incarceration and its continued weaponization by the state. It is a self-fulfilling prophecy: Heightened surveillance in minority communities proliferates a high rate of crime—with infinite eyes scanning for crime, more crimes (predominantly minor offenses) are reported and prosecuted. Without the amplification of these invasive practices in affluent white communities, the false narrative of crime-riddled cities—like Anthony's hometown of Baltimore—is infinitely reinforced. Perhaps the most insidious use of surveillance technology evident in All Light, Everywhere is the intentionally grainy, indeterminate nature of body camera footage itself, the argument being that if the cameras are too perceptive, too unbiased in their ability to document altercations between police and citizens, they might sway courtrooms to see the police's actions as irresponsible or negligent. After all, if the jury can clearly see that a victim of police brutality was indeed holding a water gun instead of a deadly weapon, how could cops be expected to take accountability for their mistakes? If the premise of authoritarian monitoring isn't terrifying enough, a scene involving AI-generated faces—composites of would-be individuals (or criminals)—pushes All Light, Everywhere into overt horror. Not just through the uncanny, skin-crawling quality of human non-humans, but by effectively presenting the evil inherent in these technologies when utilized against citizens by corrupt institutions.—Natalia Keogan
---
11. She Dies Tomorrow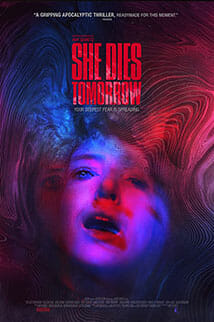 Year: 2020
Director: Amy Seimetz
Stars: Kate Lyn Sheil, Jane Adams, Kentucker Audley
Rating: R
Runtime: 84 minutes


Amy (Kate Lyn Sheil), for inexplicable reasons, is infernally convinced that tomorrow's the day she's going to meet her maker. Making a bad situation worse, her confidence is catching: Through an eerie, fatalist game of telephone, her friends and family, and even total strangers with whom they interact, come to believe they're going to die tomorrow, too. It's almost like they've been gaslit, except they're the ones soaking themselves with lighter fluid, sparking off a chain reaction of macabre determinism in which each person afflicted by the curse of languages sees the end coming for them in 24 hours or less. She Dies Tomorrow is both the perfect film for this moment and also the worst viewing choice possible considering the circumstances: Everyone's at home, contending with varied combinations of dread, grief, rage of either the defiant or impotent persuasion, boredom and, in the absolute best case scenario, a numbing calm. Amy Seimetz, writing and directing her sophomore follow-up to her superb 2012 feature debut Sun Don't Shine, captures the same pandemic fears as movies like Sea Fever and The Beach House, but enhances them with existential currents. Seimetz straddles the line dividing terror from malaise delicately, her balancing act being She Dies Tomorrow's greatest strength. Instead of shoehorning all of her ideas and textures into one genre, she keeps the film fluid.—Andy Crump
---
12. Together Together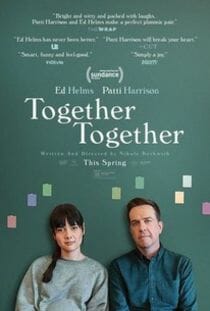 Year: 2021
Directors: Nikole Beckwith
Stars: Patti Harrison, Ed Helms, Rosalind Chao, Tig Notaro, Fred Melamed, Julio Torres
Rating: R
Runtime: 90 minutes


Together Together is an amiable, successfully awkward surrogacy dramedy that also has the respectable distinction of being a TERF's worst nightmare. That's only one of the tiny aspects of writer/director Nikole Beckwith's second feature, but the gentle tapestry of intimacy among strangers who, for a short time, desperately need each other certainly benefits from the meta-text of comedian and internet terror Patti Harrison's multi-layered starring performance. Stuffed with bombastic bit parts from a roster of recent television's greatest comedic talents and casually incisive dialogue that lays waste to media empires and preconceptions of women's autonomy alike, the film is an unexpected, welcome antidote to emotional isolation and toxic masculinity that meanders in and out of life lessons at a pleasingly inefficient clip. That the tale of fatherhood and friendship is told through the sparkling chemistry of a rising trans star and her entrenched, anxious straight man (an endearing Ed Helms) only adds to Together Together's slight magic.—Shayna Maci Warner
---
13. Pig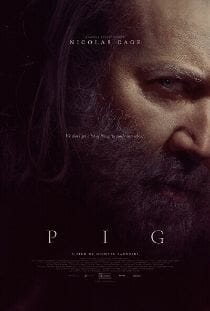 Year: 2021
Director: Michael Sarnoski
Stars: Nicolas Cage, Alex Wolff, Adam Arkin
Rating: R
Runtime: 92 minutes


In the forest outside Portland, a man's pig is stolen. Rob (Nicolas Cage) is a witchy truffle forager that we learn used to be a chef—a Michelin-starred Baba Yaga, a gastronomical Radagast—who sells his pig's findings to sustain his isolated life. What follows is not a revenge thriller. This is not a porcine Taken. Pig, the ambitious debut of writer/director Michael Sarnoski, is a blindsiding and measured treatise on the masculine response to loss. Featuring Nicolas Cage in one of his most successful recent permutations, evolving Mandy's silent force of nature to an extinct volcano of scabbed-over pain, Pig unearths broad themes by thoroughly sniffing out the details of its microcosm. The other component making up this Pacific NW terrarium, aside from Rob and the golden-furred Brandy's endearingly shorthanded connection, is the guy Rob sells his truffles to, Amir. Alex Wolff's tiny Succession-esque business jerk is a bundle of jagged inadequacies, and only Rob's calloused wisdom can handle such prickliness. They're exceptional foils for one another, classic tonal opposites that share plenty under the surface of age. Together, the pair search for the pignapping victim, which inevitably leads them out of the forest and back into the city. There they collide with the seediest, John Wick's Kitchen Confidential kind of industry underbelly you can imagine, in a series of standoffs, soliloquies and strange stares. It's a bit heightened, but in a forgotten and built-over way that feels more secret than fantastic. The sparse and spacious writing allows its actors to fill in the gaps, particularly Cage. Where some of Cage's most riveting experiments used to be based in manic deliveries and expressionistic faces, what seems to engage him now is the opposite: Silence, stillness, realist hurt and downcast eyes. You can hear Cage scraping the rust off Rob's voice, grinding the interpersonal gears much like the dilapidated truck he tries (and fails) to take into town. Wolff, along with much of the rest of the cast, projects an intense desperation for validation—a palpable desire to win the rat race and be somebody. It's clear that Rob was once a part of this world before his self-imposed exile, clear from knowing gazes and social cues as much as the scenarios that lead the pig-seekers through basements and kitchens. Part of Pig's impactful, moving charm is its restraint. It's a world only hinted at in 87 minutes, but with a satisfying emotional thoroughness. We watch this world turn only slightly, but the full dramatic arcs of lives are on display. A sad but not unkind movie, and certainly not a pessimistic one, Pig puts its faith in a discerning audience to look past its premise.—Jacob Oller
---
14. Nomadland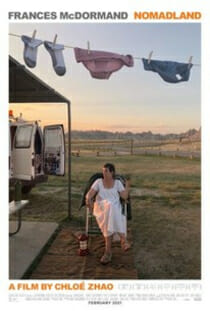 Year: 2020
Director: Chloé Zhao
Stars: Frances McDormand, David Strathairn, Linda May, Swankie, Bob Wells
Rating: R
Runtime: 108 minutes


A devastating and profound look at the underside of the American Dream, Chloé Zhao's Nomadland turns Jessica Bruder's non-fiction book Nomadland: Surviving America in the Twenty-First Century (and some of its subjects) into a complex folk song about survival, pride and the beauty of getting by on the open road. Focusing on older Americans who've somehow either abandoned or been forced from stationary traditional homes into vans and RVs, the film contemplates all that brought them to this point (an ugly, crammed Amazon warehouse looms large over the movie's otherwise natural landscapes and sweeping vistas) and all that waits for them now that they're here. Some of Bruder's sources make appearances in the film, threatening to steal the show from the fictional Fern (Frances McDormand) at every turn—and McDormand turns in one of the best performances of the year. That's just how honest and compelling Linda May and Swankie are. As the migrating community scatters to the wind and reconvenes wherever the seasonal jobs pop up, Zhao creates a complicated mosaic of barebones freedom. It's the vast American landscape—a "marvelous backdrop of canyons, open deserts and purple-hued skies" as our critic put it—and that mythological American promise that you can fend for yourself out in it. But you can't, not really. The bonds between the nomads is a stiff refutation of that individualistic idea, just as Amazon's financial grip over them is a damnation of the corporation's dominance. Things are rough—as Fern's fellow travelers tell campfire tales of suicide, cancer and other woes—but they're making the best of it. At least they have a little more control out here. The optimism gained from a reclaimed sense of autonomy is lovely to behold (and crushing when it comes into conflict with those angling for a return to the way things were), even if its impermanence is inherent. Nomadland's majestic portrait puts a country's ultimate failings, its corrupting poisons and those making the best of their position by blazing their own trail together on full display.—Jacob Oller
---
15. Parallel Mothers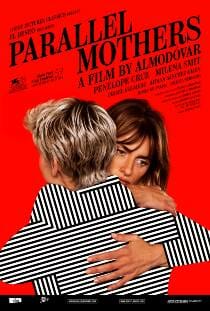 Release Date: December 24, 2021
Director: Pedro Almodóvar
Stars: Penélope Cruz, Milena Smit, Israel Elejalde, Rossy de Palma, Aitana Sánchez-Gijón
Rating: R
Runtime: 120 minutes


Set in 2016, Parallel Mothers follows Janice (Penélope Cruz), a professional photographer in her 40s who begins a casual fling with forensic anthropologist Arturo (Israel Elejalde). Nine months after a particularly steamy encounter, she checks herself into a Madrid hospital's maternity ward, preparing to give birth and raise her child as a single mother. As fate would have it, her roommate is in a similar position, save for the fact that she's over 20 years Janice's junior: Ana (newcomer Milena Smit) is also without a partner, her only support during labor being her self-absorbed actress mother (Aitana Sánchez-Gijón). While Janice is thrilled that she's been given the impromptu opportunity to become a mother, Ana is initially resentful of the circumstances that have led to her pregnancy. Yet the two women quickly bond, taking strolls down the sterile hospital halls in order to help their babies descend down the uterus. Coincidentally, they both give birth to beautiful baby girls, and exchange numbers in order to keep in touch as they embark on the journey of newfound motherhood. Though the film sets itself up as an straightforward examination of the peculiar perils of parenthood—particularly for women who raise children outside of the confines of conventional, heterosexual nuclear families—Pedro Almodóvar instead utilizes multiple generations of matriarchs to bring light to the families irreparably broken by the cruelty of Spain's not-so-distant fascist regime. The initial reason why Janice approaches Arturo is to inquire if he could use his connections to organize an excavation of a mass grave in her hometown—one of the bodies buried being that of her great-grandfather. In many ways, Parallel Mothers is also an atonement on Almodóvar's part for his own distancing from this period of Spain's history, particularly considering that his own film career flourished after Franco's decline. For a director who has never shied away from portraying society's most controversial taboos on-screen—incest, rape, suicide attempts, pedophilia and even golden showers—the fact that it has taken him his entire career to explicitly incorporate the effects of the Spanish Civil War into his work demonstrates the country's relative inability to reckon with it. Though Almodóvar has stated that none of his own family members were victims of fascist brutality, his dedication to the ongoing plight of the families of those who perished infuses the film with an almost uncharacteristic sense of levity and sorrow. While this is certainly a shift in the filmmaker's melodramatic and outlandish sensibilities (though this has been shifting significantly since his 2019 semi-autobiographical Pain and Glory, followed by the deconstructive short The Human Voice), it never feels mishandled in his grasp, always remaining sensitive even while incorporating shocking twists and revelations. Particularly paired with Cruz's knockout performance of a woman whose life endures the legacy left by the trauma of her family's unresolved past, Parallel Mothers is a deeply political example of what is lost when we have forgotten—and what is achieved when we fight to remember.—Natalia Keogan
---
16. The Northman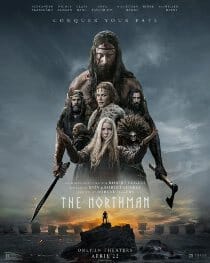 Release Date: April 22, 2022
Director: Robert Eggers
Stars: Alexander Skarsgård, Nicole Kidman, Claes Bang, Anya Taylor-Joy, Ethan Hawke, Willem Dafoe, Björk
Rating: R
Runtime: 140 minutes


Forged in flame and fury, Robert Eggers' The Northman is an exquisite tale of violent vengeance that takes no prisoners. Co-written by Eggers and Icelandic poet Sjón (who also recently co-wrote A24's Icelandic creature feature Lamb), the film is ever-arresting and steeped in the director's long-standing penchant for period accuracy. Visually stunning and painstakingly choreographed, The Northman perfectly measures up to its epic expectations. The legend chronicled in The Northman feels totally fresh, and at the same time quite familiar. King Aurvandill (Ethan Hawke) is slain by his brother Fjölnir (Claes Bang), who in turn takes the deceased ruler's throne and Queen Gudrún (Nicole Kidman) for his own. Before succumbing to fratricide, Aurvandill names his young son Amleth (Oscar Novak) as his successor, making him an immediate next target for his uncle's blade. Narrowly evading capture, Amleth rows a wooden boat over the choppy waters of coastal Ireland, tearfully chanting his new life's mission: "I will avenge you, father. I will save you, mother. I will kill you, Fjölnir." Years later, Amleth (played by a muscular yet uniquely unassuming Alexander Skarsgård) has distinguished himself as a ruthless warrior among a clan of Viking berserkers, donning bear pelts and pillaging a series of villages in a furious stupor. The Northman is an accessible, captivating Viking epic teeming with the discordant, tandem force of human brutality and fated connection. Nevertheless, it's worth mentioning that the film feels noticeably less Eggers-like in execution compared to his preceding works. It boasts a much bigger ensemble, seemingly at the expense of fewer unbroken takes and less atmospheric dread. In the same vein, it eschews the filmmaker's interest in New England folktales, though The Northman does incorporate Eggers' fascination with forestry and ocean tides. However, The Northman melds the best of Eggers' established style—impressive performances, precise historical touchstones, hypnotizing folklore—with the newfound promise of rousing, extended action sequences. The result is consistently entertaining, often shocking and imbued with a scholarly focus. It would be totally unsurprising if this were deemed by audiences as Eggers' definitive opus. For those already enamored with the director's previous efforts, The Northman might not feel as revelatory as The Witch or as dynamic at The Lighthouse. What the film lacks in Eggers' filmic ideals, though, it more than makes up for in its untouchable status as a fast-paced yet fastidious Viking revenge tale. The Northman is totally unrivaled by existing epics—and perhaps even by those that are undoubtedly still to come, likely inspired by the scrupulous vision of a filmmaker in his prime.—Natalia Keogan
---
17. Moffie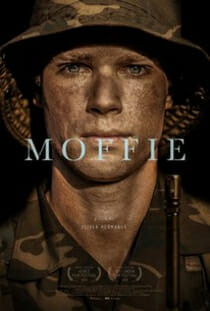 Year: 2021
Director: Oliver Hermanus
Stars: Kai Luke Brummer, Ryan de Villiers, Matthew Vey, Stefan Vermaak, Hilton Pelser, Wynand Ferreira
Runtime: 104 minutes


"Moffie" is an Afrikaans slur, used to describe a gay man. For those of us who haven't grown up hearing it, the term can read almost affectionate, its soft syllables suggesting a sweetness. In reality, there's violence in the word, spat out with cruelty. This tension pervades the fourth film from Oliver Hermanus, regarded as one of South Africa's most prominent queer directors. Moffie tells the story of Nicholas Van der Swart (Kai Luke Brümmer), a closeted 18-year-old drafted into his mandatory military service in South Africa in 1981, when the country was still in the throes of apartheid. Adapted from André Carl van de Merwe's novel, Moffie tells a brutal tale with moments of beautiful respite. Despite the constant barrage of terrorizing drills and frat boy behavior, however, there is tenderness—like Nicholas' connection with his rebellious squadmate, Dylan Stassen (Ryan De Villiers). An earlier incident makes it abundantly clear how dangerous it is to express any sort of affection. As a result, even the smallest gesture of intimacy is fraught with tension. Although the young men, shown in various forms of dress and undress, are strapping soldiers, there's also a vulnerability to them. You can't help but silently cheer, even as your heart breaks a little, when Nicholas and Michael break into a muted rendition of "Sugarman," giggling as they clean their rifles. Despite the army's best efforts to break the young men, their spirits seem to survive. Despite the heavy load it carries, Moffie is a masterful film. Hermanus and Jack Sidey have co-written a tight script, with stretches of silences that pull you into the internal struggles of its characters. The cinematography by Jamie D Ramsay ranges from languorous shots of the rugged, dusty landscapes where the recruits carry out drills in the harsh sun to the handheld immediacy of Nicholas and his fellow soldiers' misery. The cast—made up of a mix of high school students, trained actors and non-professionals—manages to conjure up a chapter of South African history that many would like to forget.—Aparita Bhandari
---
18. Sator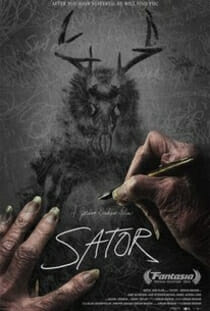 Year: 2021
Director: Jordan Graham
Starring: Michael Daniel, Rachel Johnson, Aurora Lowe, Gabriel Nicholson, June Peterson
Runtime: 86 minutes


There's something in the forest. But at the same time, there's nothing much at all. A man, a cabin and maybe—maybe—something more. Sator, a mumblecore horror somewhere between a modern-day The Witch, The Blair Witch Project and Lovecraft, is a striking second feature from Jordan Graham. It's the kind of horror that trades jump scares for negative space, one that opens with imagery your typical A24 beast saves for its finale. Sator's dedication to its own nuanced premise, location and tense pace make it the rare horror that's so aesthetically well-realized you feel like you could crawl inside and live there—if it wasn't so goddamn scary. Sator is a name, an evocation, an entity. He's first described, by Nani (the late June Peterson, excellent), as a guardian. Nani's known Sator (whatever he may be) for a long time. The film represents shifts in time, and the physical transportation to places soaked in memories, with an aspect ratio change and a black-and-white palette. Nani's lovely longhand script is practiced well from a lifetime of automatic writing, with the words—including some of the opening company credits, which is a great little joke—pouring from her pen and claiming a headwater not of this world. That same paranormal river flows to her grandson Adam (Gabriel Nicholson), that aforementioned man in the woods, whose relationship with the voices in his head is a bit less comfortable. It's a stark, bold, even compassionate film—which offers imperfectly planted details of a battered and bruised family at its core—with plenty to comprehend (or at least theorize about) for those brave enough to venture back into the forest for a rewatch. As scary as it is, Sator is an experience with enough layers and craftsmanship that its alluring call will rattle in your head long after you've turned it off.—Jacob Oller
---
19. Sorry We Missed You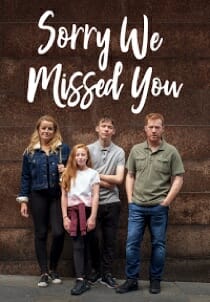 Year: 2020
Director: Ken Loach
Starring: Kris Hitchen, Debbie Honeywood, Rhys Stone, Katie Proctor, Ross Brewster, Charlie Richmond, Sheila Dunkerley
Runtime: 102 minutes


Ken Loach's movies typically force viewers to acknowledge the toll a job can take on both body and spirit. Without fuss or forced moralizing, Sorry We Missed You performs this service for the folks who thanklessly zip about town dropping off parcels ordered yesterday by people who actually needed them a week before. The movie demystifies the browser sorcery of one-click purchases by humanizing, for better and for worse, the mechanics behind this modern-day ministration: Loach starts with Ricky (Kris Hitchen), head of the Turner family, who is first met interviewing Maloney (Ross Brewster), his boss-to-be, for a post as an owner-driver for a third-party delivery outfit nestled in North England. Maloney seems reasonable enough. He hears Ricky's story, at least, his history as a blue-collar man whose years of hard labor have left him craving for freedom from micromanaging bosses. Ricky wants to be his own boss now, and Maloney's spiel about choice and self-agency appeals to his wants. It's all an illusion, of course, and the economy of Laverty's writing succinctly lays out the tension between Ricky's ambitions and the crushing realities of the position he's sought out. The gift of personal determination Maloney offers him is a Trojan horse containing seeds of poverty. The way this job works, every package Ricky hands off is another row sown in his inevitable destitution. It's sick. It's barbaric. It's just one problem among several the Turners deal with as a direct consequence of Ricky's enterprise. He has to sell off, for instance, the family car, which his wife, Abbie (Debbie Honeywood), uses for her own career as a home care nurse, which means she has to use public transportation, which is another stress added to an already stressful job made more stressful by her boss, who like Maloney doesn't really give a damn about Abbie as a person—only as a hireling. Sorry We Missed You operates on a micro-level with contrastingly astronomical stakes. It's a movie about one small family—including, apart from Kris and Debbie, their mulish teen son, Seb (Rhys Stone), and younger, sweethearted daughter, Liza Jane (Katie Proctor)—doomed to the streets if either Dad or Mom missteps. They have no safety net. They have no contingency plan. Worst of all, Kris and Debbie both have jobs designed to wring the most out of them with the least compensation or compassion in exchange. The perils of parenthood are enough without having to answer the question of how the lights stay on every day. —Andy Crump
---
20. Top Gun: Maverick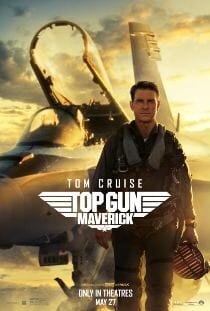 Release Date: May 27, 2022
Director: Joseph Kosinski
Stars: Tom Cruise, Jenifer Connelly, Miles Teller, Jon Hamm, Monica Barbaro, Ed Harris, Val Kilmer, Jay Ellis, Glen Powell, Lewis Pullman, Danny Ramirez, Greg "Tarzan" Davis
Rating: PG-13
Runtime: 137 minutes


Not quite four years since Mission: Impossible—Fallout and much of Tom Cruise's purpose remains the same—if it hasn't exactly grown in religious fervor. In Top Gun: Maverick, the sequel to Tony Scott's 1986 original, Cruise is Captain Pete "Maverick" Mitchell, a man trapped in the past, refusing to advance his career as resolutely as he refuses to do much of anything besides continue to prove he's the greatest pilot in the world—a title the film never forgets to remind the audience that Maverick earned long ago—and mourn his best friend, Goose (Anthony Edwards), who died 35 years ago in an accident for which Maverick still feels responsible. Tom Cruise is also, simply, "Tom Cruise," the only notable show business scion left to throw his body into mind-numbing danger to prove that it can be done, to show a younger generation that this is what movies can be, what superstars can do. Must do. The more modern action films teem with synthetic bodies bursting apart at the synthetic seams, the more Tom Cruise builds his films as alters upon which to splay his beautiful sacrificed flesh. To that end, Joseph Kosinski is the precisely correct director to steer Cruise's legacy sequel. As was the case with Kosinski's Tron: Legacy, Maverick seems to exist to justify its existence, to update an IP that seems to only work in the past. For Top Gun this means translating Scott's vision of sweat-drenched beach volleyball and unmitigated military spectacle into a soberer IMAX adventure, moving from the halcyon days of Reagan's America to a world with no more need of a man like Maverick. "The future's coming, and you're not in it," he's told; every one of his superior officers appears to have no patience for him left. One can't help but imagine that every new Tom Cruise vehicle is a way for him to reckon with that. Kosinski's dogfights are pristine, incredible feats of filmmaking, economical and orbiting around recognizable space, but given to occasional, inexplicable shocks of pure chaos. Then quickly cohering again. If Scott's action was a melange of motion never meant to fully cohere, keeping the American dream just that, then Kosinski is dedicated to allowing the audience a way into the experience. With his regular cinematographer Claudio Miranda, he revels in symmetry to keep the audience tethered. A wide glimpse of a dogfight in total, resembling a beach scene earlier, so suddenly appeared silently in the vast theater and unlike anything I'd ever really seen before, I gasped.—Dom Sinacola
---
21. The Whistlers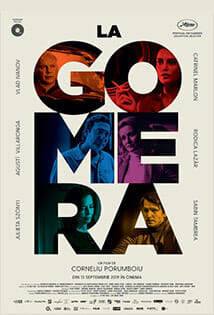 Year: 2020
Director: Corneliu Porumboiu
Stars: Vlad Ivanov, Catrinel Marlon, Sabin Tambrea, Rodica Lazar, Agusti Villaronga
Rating: R
Runtime: 97 minutes


Director Corneliu Porumboiu is no stranger to procedures or regulations, nor insensitive to the ways in which the strictures we impose on ourselves and others end up wrapping us up from within. His previous film, the documentary Infinite Football, allows his friend Laurentiu Ginghina time and cinematic space to explain the many modifications and new rules to enact in order to, he believes, completely revitalize the sport of football—all while exorcising the trauma of post-Communist Romania. The crime drama, then, is a genre particularly suited to Porumboiu's concerns, and his latest, The Whistlers, appears as much a pulp exercise as a stylish deconstruction of social order in all its forms, from the institutions of justice to the basic tenets of language. In it, laconic, mild-mannered cop Cristi (Vlad Ivanov) navigates an elaborate schema of criminal enterprise and double-crossing police to walk away with a life-changing amount of stolen drug money. The key to much of the film's convolution can be found on La Gomera, in the Canary Islands, where Cristi learns a native whistling language called El Silbo in order to clandestinely communicate with archetypal folks like Gilda (Catrinel Marlon), the girlfriend of Zsolt (Sabin Tambrea) who owns a mattress warehouse through which he'll abscond with money stolen from mob boss Paco (Augusti Villaronga), all while avoiding Police Chief Magda (Rodica Lazar), Cristi's boss and another remnant of Communist Romania left to her own self-serving motivations. Though Porumboiu recalibrates a typical neo-noir plot by playing with chronologies and perspectives, adding a dose of pitch-black humor to leaven the film's ostensible bleakness—and cinematographer Tudor Mircea's shots of the Spanish coast are something to behold—rather than amounting to placeholders lost in a twisty plot twisted for the sake of it, Porumboiu's many players survive the chaos. They are defined by it. We understand who these people are through the ways in which they struggle to escape the system. And by the time we've untangled the film's plot, we're offered a final moment of catharsis, a sense—after 90 minutes of state-sanctioned violence and depravity—of what freedom feels like. —Dom Sinacola
---
22. The Worst Person in the World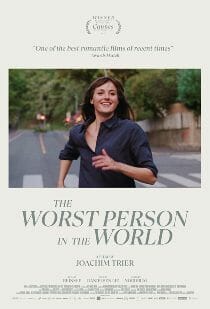 Release Date: February 4, 2022
Director: Joachim Trier
Stars: Tanya Chowdary, Anders Danielsen Lie, Herbert Nordrum
Rating: R
Runtime: 128 minutes


Millennials were born into a world that no longer demands much of young people, yet somehow expects even more of us. Not as long ago as we might think, it was the norm for adults in their 20s and 30s to have it all figured out. A spouse, a career, a gaggle of children—at least one of these things and even better if all three. Young people now are caught in this strange purgatory between child and adult. We are afforded more time to become who we want to be and there is more pressure than ever to do so. Enter Julie (Renate Reinsve, Dakota Johnson's long-lost twin), a fickle Norwegian who has never stayed committed to one thing in her entire life. A teenaged overachiever, she dabbled in medicine before she discovered that she was more interested in matters of the soul than the body. So, she cuts and dyes her hair, dumps her med school lover and pivots to psychology pursuits before burning that all down too, shifting once again—this time to photography. But unsurprisingly, photography manages to bore Julie as well, and soon enough she's off to the next new thing, next new hairstyle, next new guy in the adult coming-of-age film that is Joachim Trier's The Worst Person in the World, the director's follow-up to the 2017 supernatural thriller Thelma and his fifth film overall. Prior to this breakneck, whimsically-scored narrated montage of Julie's life so far (edited with precision by Olivier Bugge Coutté and scored by Ola Fløttum), the narrator explains what's going to happen: This is a film in twelve chapters, complete with a prologue and an epilogue. Thus, The Worst Person in the World functions like a fractured collection of moments in one person's life as they strive for self-actualization. The chapters are never consistently timed, some lasting only a few minutes and others lasting the length of a television episode, creating an atmosphere in which we never know how much time has passed, and yet time is passing all the same—and quickly—for Julie. When we've finally caught up to her present, she's entered into a long-term relationship with a successful, 44-year-old graphic novelist named Aksel (Anders Danielsen Lie), whose prosperous career has given her the stability to work a day job at a bookstore while she decides what she wants to set her sights on next. Joachim Trier's The Worst Person in the World is as indecisive as its endlessly curious heroine, but it is an invigorating, exceedingly kind portrait conveying that the journey is just as—if not more—crucial as the place we end up.—Brianna Zigler
---
23. The Assistant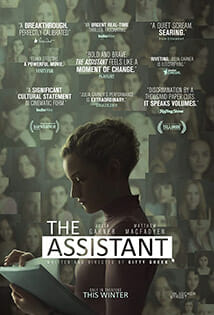 Year: 2020
Director: Kitty Green
Stars: Julia Garner, Matthew Macfayden, Makenzie Leigh, Kristine Froseth
Rating: R
Runtime: 87 minutes


The nameless, faceless boss hiding behind closed doors in Kitty Green's exceptional The Assistant can be easily read as a Harvey Weinstein stand-in. The truth is that Harvey Weinstein isn't or, now that he's in prison, wasn't the only man in the film industry with a habit of abusing his position and privilege by preying on women in his office, either through coercion or through brute force, he is, or was, the most notorious of them. So yes, The Assistant can be thought of as "the Harvey Weinstein movie," but it really should be thought of as the best contemporary movie to act out patriarchal rape culture dynamics on screen. Regardless, take Weinstein out of your interpretation of The Assistant and the film will still throttle you slowly, packing suffocating pressure into each of its 87 minutes. Green's primary tool here is stillness: Static shots dominate the production, stifled frame after stifled frame, with the camera, manned by Michael Latham, often left hovering above Green's star, Julia Garner, as if he means to leave space for her unanswered silent prayers to hang over her head. She plays the title's long-suffering assistant, silent witness to her boss's bullying and wanton lasciviousness, helpless to stop it. She spends the film unraveling over the course of a day, confronting her complicity in his sexual predation with no tangible hope of ending the cycle. Because there is no hope in The Assistant, no chance the film's central evil will meet his punishment, or that the system built to facilitate his evil will collapse. What Green has done here is brutal and unsparing, but it's also flawlessly made and necessary. —Andy Crump
---
24. Collective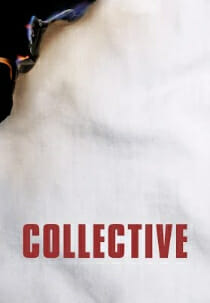 Year: 2020
Director: Alexander Nanau
Runtime: 109 minutes


Alexander Nanau's documentary unfolds like a procedural so efficiently, his access so surprisingly unfettered, one can't help but begin to doubt the horrors exposed. Like three seasons of The Wire adulterated into two hours, Collective begins with the aftermath of a nightclub fire in Bucharest in 2015, which killed 27 people and wounded nearly 180, as parents of victims—both those who perished that night and (many of) those who died in hospitals soon after—begin to gather and question how the Romanian government, top to bottom, seems to be at the heart of such tragic dysfunction. Nanau shows us startling clear video from that night, unflinching and terrible, and then continues to not look away as a group of journalists begin to uncover the corruption that led to so much suffering. Meanwhile, Nanau follows survivors and activists, and then the newly appointed Health Minister (after the other guy resigned for gross incompetence), young and idealistic, as the system crushes every moral step he tries to make, buffeted on all sides by conservative propaganda and the bourgeois class, who have long profited from so much death and misery. The cruelty and perversion of Romania's governing class should come as no surprise, nor should the results of the election that closes out the film, but Nanau doesn't frame his drama around the explication of wrongdoings and the punishment of such wrongdoers. He eschews interviews and talking heads for incisive observation, sometimes so intimate it feels like empathy; he returns over and over to the vulnerable people who must endure—their courage, their fear, and the marginal hope they provide the rest of us by simply doing their jobs. It is a testament not to the power of journalism, but to its necessity, one of the last bastions civilization has against normalizing this nightmare here at the End of History. —Dom Sinacola
---
25. Crimes of the Future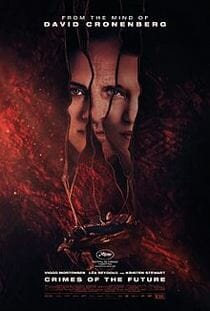 Release Date: June 3, 2022
Director: David Cronenberg
Stars: Viggo Mortensen, Léa Seydoux, Kristen Stewart, Don McKellar, Scott Speedman
Rating: R
Runtime: 107 minutes


Sharing a title with Cronenberg's second film, the latest from the body horror auteur is a return to (de)form after two decades of more dialed-back drama. Digging into the art world's juicy guts and suturing it up as a compelling, ambitious sci-fi noir, Crimes of the Future thrills, even if it leaves a few stray narrative implements sewn into its scarred cavities. The dreamy and experimental Crimes of the Future (1970) sees creative cancers develop in a womanless world ravaged by viruses. New organs are created (and sometimes worshiped) in a broken society now run by fetishists and hurtling towards a dire, damnable biological response. While Cronenberg's 2022 do-over on the subject of organic novelty in a collapsing society isn't a remake by any stretch of the new flesh, it addresses the same pet interests that've filled his films since the beginning. Thankfully, it does so with new subtextual success and a far more straightforward and accessible text (despite the full-frontal nudity and graphic autopsies). Unlike Cronenberg's early work, this movie has color, diegetic sound and movie stars. It embraces traditional dramatic pacing and supplements its perversion with cutting-edge effects. And at least now the characters speak to each other—in that detached, psychology-textbook-meets-FM-2030-essay style—while the camera dives deep into the guts that fascinate us. Specifically, the guts of Saul Tenser (Viggo Mortensen). He and Caprice (Lea Seydoux) are performance artists whose medium is the generation and removal of neo-organs. Saul builds them up, Caprice slices them out. Our destruction of the world, filling its oceans with plastic and its air with pollution, allowed this to happen. Humanity is now literally numb. People slice each other with knives at clubs, or in the street. Recreational surgery is commonplace. Many can only feel real pain while asleep. This unconscious suffering is just one of many sharpened sides of Crimes' metaphor. Art is evolving to meet this nerve-deadened world on its terms. Humans are too, literally. That's why Saul's able to squeeze out nasty new lumps of viscera and why National Organ Registry investigators Wippet (Don McKellar) and Timlin (Kristen Stewart), as well as radical transhumanist Lang (Scott Speedman), find him fascinating. The trio help narratively blend the dystopian bureaucracy and thriving, subversive multimedia generated by Cronenberg's nihilistic predictions. When we eventually ruin things, there will just as surely be new cogs in old machines as there will be new rebels in old resistances. Erudite and exploitative, gory yet gentle, Crimes of the Future shows the new kids on the chopping block that an old master can still dissect with the best. But Crimes of the Future's more meaningful impact is in its representation of a trailblazer finally seeing the horizon. Cronenberg's view of the future understands that the true death of an artist and the death of society at large result from the same tragic failure to evolve—even if that innovation is simply renovation.—Jacob Oller