Ryan Coogler and Michael B. Jordan Team Up Again for Wrong Answer
Photo by Michael Buckner/Getty
Movies
News
Wrong Answer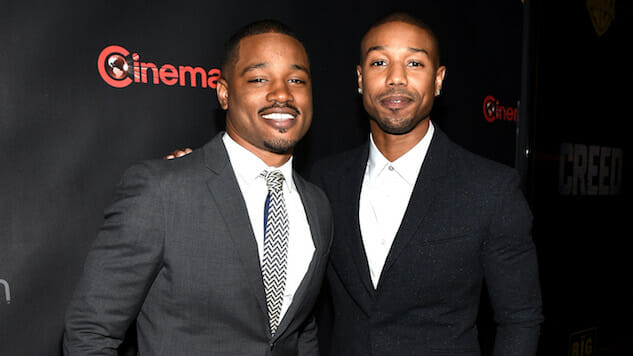 Ryan Coogler and Michael B. Jordan are shaping up to be an unstoppable director/actor duo with news of their fourth film together, Wrong Answer, Deadline reports.
Coogler has cast Jordan in all of his major directorial pursuits, including the critically successful Fruitvale Station and Creed, and the forthcoming Black Panther film. Now, the two are uniting again to produce a film scripted by Ta-Nehisi Coates, an award-winning writer, Atlantic correspondent, and author of the Black Panther comic book series on which Coogler's forthcoming Marvel film is based.
Wrong Answer will retell the story of what is held to be the largest cheating scandal in the nation's history, which took place in Atlanta Public Schools back in 2013. In what seemed to be a response to the No Child Left Behind program, educators throughout the district cheated the scores of standardized tests, leading to the eventual conviction of 11 teachers, testing coordinators and administrators.
More specifically, Coates' script will be an adaptation of a New Yorker article that takes an interesting perspective in detailing the scandal. The article follows middle school math teacher Damany Lewis, who will be played by Jordan. Feeling federal and local pressure to perform at an underprivileged school with declining test scores, Lewis, along with over 100 other employees at least 44 schools, found himself altering standardized test scores to keep his school from shutting down.
Rachel Aviv, writer of the aforementioned New Yorker piece, will consult on the film along with Lewis himself. If it was not already clear that the project is in good hands, production companies Plan B, run by Brad Pitt, and New Regency are behind the picture after previously working together to produce Oscar winners The Big Short and 12 Years a Slave.