Watch the Trailer for Insane True Story White Boy Rick, Starring Matthew McConaughey
Photos by Scott Garfield
Movies
News
White Boy Rick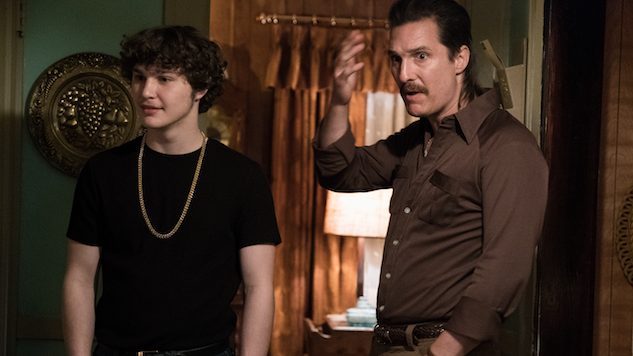 Richard Wershe Jr. was only a teenager when he became one of the most notorious drug dealers in Detroit. Set amidst the 1980s war on drugs, the Yann Demange-directed White Boy Rick tells the true story of Rick's journey from undercover police informant to drug kingpin before he was sentenced to a life in prison.
Alongside newcomer Richie Merrit as Rick, Matthew McConaughey stars as his blue-collar father. Jennifer Jason Leigh, Bruce Dern, Jonathan Majors, Piper Laurie and Brian Tyree Henry also appear in the crime thriller. Darren Aronofsky is also connected to the project as a producer.
White Boy Rick hits theaters Sept. 14. The trailer promises comedic relief without sacrificing even a moment of intensity—check it out below.