Watch a Miniature Steve Carell Fight Nazis in First Trailer for Robert Zemeckis' Welcome to Marwen
Images via Universal Pictures/YouTube
Movies
News
Welcome to Marwen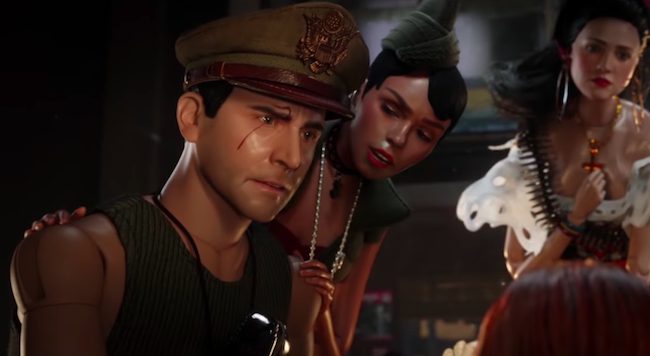 "That's kind of violent, but at least the Nazis are dead," quips Leslie Mann in the fantastical first trailer for Welcome to Marwen.
Based on the award-winning documentary Marwencol, the Robert Zemeckis-helmed picture stars Steve Carell as a man recovering from being beaten nearly to death by a group of Nazi men.
To cope, Mark Hogancamp (Carell) builds a whole World War II-era town of miniatures filled with doll versions of his friends. It's the women on Marwen, who include Janelle Monae, Eliza González and Gwendoline Christie, who protect Hogancamp and help him fight off the town's Nazis.
The feel-good movie seems to straddle the animated fictional world of Marwen and a harsher reality in which Carell's character must deal with the pain of his recovery while seeking justice to put away the men that did this to him.
Along with directing, Zemeckis also co-wrote and produced the film. He was just tapped to direct the forthcoming adaptation of Roald Dahl's The Witches.
Welcome to Marwen is out Nov. 21 from Universal Pictures and DreamWorks Pictures. Check out the trailer below.