All Snakes, No Plane: Watch the First Trailer for Olivia Colman-Led Religious Thriller Them That Follow
Images via 1091
Movies
News
Them That Follow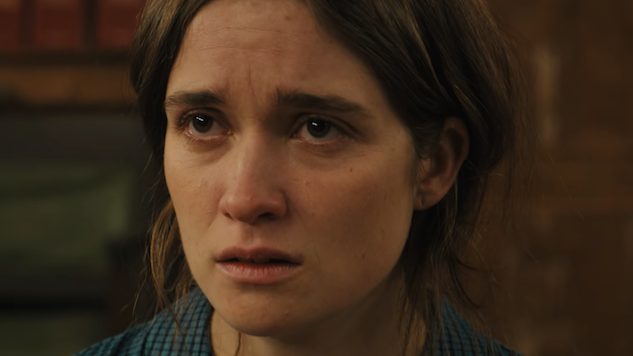 Serpents, Pentecostals and infidelity, oh my!
1091 has revealed the first trailer for the Alice Englert- and Olivia Colman-led religious thriller Them That Follow, set to hit theaters August 2.
The film follows Englert as Mara, the daughter of a pastor (Walton Goggins) presiding over an isolated community of serpent-handling Pentecostals. Entangled in a secret love affair, Mara is forced to confront the deadly tradition of her father's church and define her faith on her own terms after unearthing a dangerous secret.
"Our film explores this hidden, and we believe, misunderstood religion. It is an unbiased inquiry into a way of life that many find bewildering, and which we hope to demystify," co-directors and -writers Britt Poulton and Dan Madison Savage said of the film in a statement.
The film also stars Booksmart breakout Kaitlyn Dever, comedian and actor Jim Gaffigan, Thomas Mann and Lewis Pullman, among others.
The film premiered at the Sundance Film Festival earlier this year and was awarded "Outstanding Achievement in Filmmaking" at the Newport Beach Film Festival.
The film is set to release on Aug. 2, but in the meantime, you can check out the trailer and official poster below.