James Cameron in Talks to Oversee Terminator Reboot, Deadpool's Tim Miller Eyed to Direct
Photos by Alberto E. Rodriguez/Getty, Emma McIntyre/Getty
Movies
News
The Terminator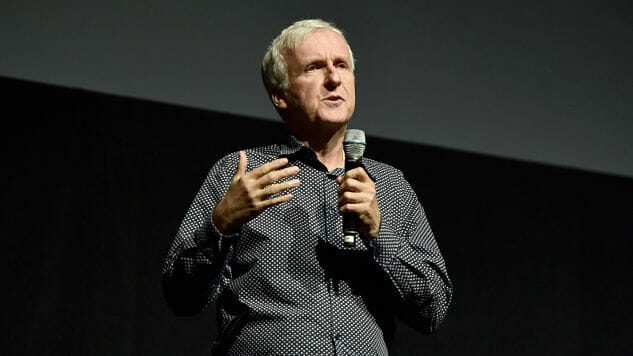 James Cameron is in talks to oversee a reboot of and a conclusion to his hit sci-fi saga The Terminator, Deadline has reported. This discussion is occurring just ahead of 2019, during which the filmmaker will be regaining rights to the series he founded.
This should be welcome news for fans of the original and its widely adored sequel, Terminator 2: Judgment Day, given that recent additions to the series have been received with lukewarm praise at best and outright antipathy at worst—even though Cameron gave his blessing to Terminator: Genisys, the film's abysmal reviews and poor box office performance showed that audiences were far from satisfied. Of course, having the series' founding auteur return is no guarantee that the quality of the original films will be matched, especially since it's been nearly three decades since T2 hit theaters. That said, Cameron has hardly been idle in the interim. With post-T2 films like Titanic and Avatar under his belt, Cameron has proven himself to be a blockbuster filmmaker who knows how to spend his money, a man who creates hefty, hard-hitting spectacle in a filmmaking era marked by weightless CG effects.
In addition to Cameron, another interesting player is in the running to become involved in The Terminator's comeback: Deadpool helmer Tim Miller, who is rumored to be a favorite to direct the reboot. Though the potty-mouthed Wade Wilson is worlds away from Schwarzenegger's straight-faced killing machine, Miller is also not an altogether surprising choice, since Deadpool is the most lucrative R-rated film of all time and, at its peak, The Terminator franchise was very much an R-rated affair.
Details on the forthcoming project are scant at the moment, but if any major developments arise, we will be sure to let you know.