A24 to Distribute Claire Denis' New Film The Stars at Noon, Starring Robert Pattinson and Margaret Qualley
Photo by Nicholas Hunt/Getty
Movies
News
The Stars at Noon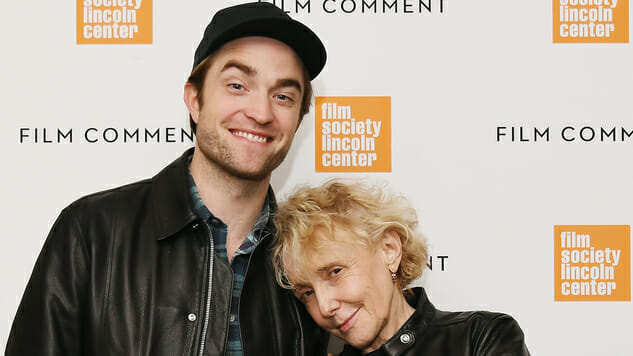 Name a better trio than A24, Claire Denis and Robert Pattinson. Denis' romantic thriller The Stars at Noon is set to be distributed in North America by every Letterboxd user's favorite entertainment company, per Deadline. The French director's previous film, High Life, also starred Pattinson and was released through A24 to rave reviews. From the sounds of it, the duo will be exploring all new territory on The Stars at Noon.
Set in 1984, the film takes place amid the Nicaraguan Revolution opposing the Somoza family dictatorship. By '84, the Sandinista socialist party was staunchly in control. Pattinson portrays an English businessman opposite an American reporter (Margaret Qualley), who become romantically involved. Eventually, the two become entangled in conspiracies and caught between both American CIA influences and domestic Nicaraguan disputes.
The film is based on a 1986 novel of the same name by Denis Johnson, a student of American short-story staple Raymond Carver.
It's set to be another busy year for Pattinson, who last year starred in Robert Eggers' The Lighthouse, as well as the Shakespeare-inspired The King. This year, he's slated for Christopher Nolan's forthcoming Tenet, as well as the Jake Gyllenhaal-produced thriller The Devil All the Time alongside Tom Holland, Sebastian Stan, Bill Skarsgård and Mia Wasikowska. Principal photography on Matt Reeves' The Batman, in which Pattinson plays the title role, also began in January.