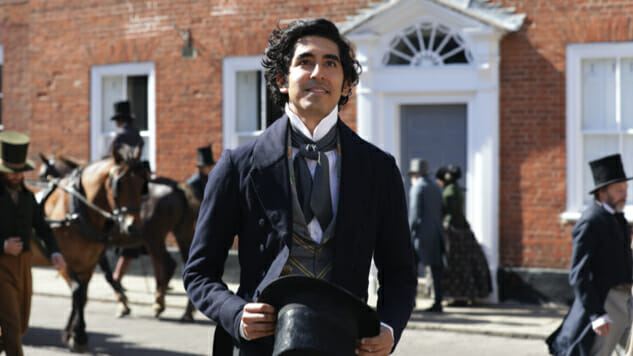 19th-century book adaptations are clearly having a moment—we've got Greta Gerwig's Oscar-winning adaptation of Louisa May Alcott's Little Women, Autumn de Wilde's forthcoming interpretation of Jane Austen's Emma and now Armando Ianucci's Dickensian reboot, The Personal History of David Copperfield.
The film, starring Dev Patel (who is also in the forthcoming A24 flick The Green Knight, the trailer for which also dropped today), tells the story of David Copperfield, a boy who was born into wealth but is forced to find his own way after his mother remarries a cruel man and then dies. He is forced to leave his mother's house, and eventually his wealthy aunt Betsey Trotwood (Tilda Swinton) takes him in. The film also features flashbacks that show David's growth, from his days working in a factory to becoming an up-and-coming writer.
Also featured in the cast are Aneurin Barnard, Peter Capaldi, Daisy May Cooper, Rosalind Eleazar, Hugh Laurie, Ben Whishaw and Paul Whitehouse.
Check out the trailer below.