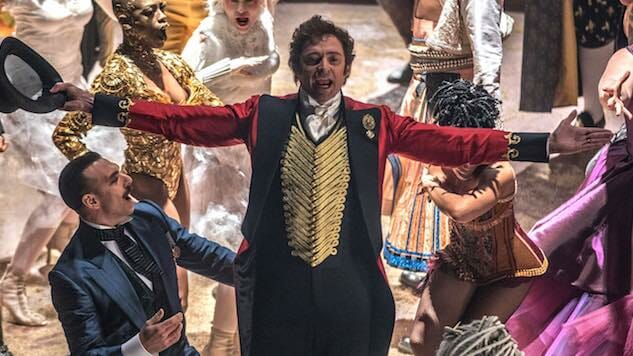 The Greatest Showman's second trailer is here and it is going to entertain you whether you like it or not.
Emphasizing its pop-inspired showtunes (written by La La Land's Benj Pasek and Justin Paul) and the controversy surrounding P.T. Barnum's ventures, the trailer is mostly a showcase for Hugh Jackman as Barnum, but it manages to sneak in some appearances from Zendaya, Michelle Williams and Zac Efron, too.
The film, directed by Michael Gracey, has made no bones about the fact that it is providing a sugary, wholesome version of The Greatest Show on Earth. In Jackman's hands, Barnum doesn't really resemble the less-than-scrupulous businessman who constructed fake scientific oddities and gave alcohol to children to drum up ticket sales. The Shakespeare of Advertising himself couldn't have thought up a better propaganda campaign. Instead of any real look at Barnum's complex legacy, the trailer offers sights and sounds like CGI lions, Zendaya soaring through the air and Efron saying lines like "Father, the world is changing" with a completely straight face.
The Greatest Showman comes out Dec. 20. Watch the new trailer above, revisit the previous trailer here and check out the film's poster below.