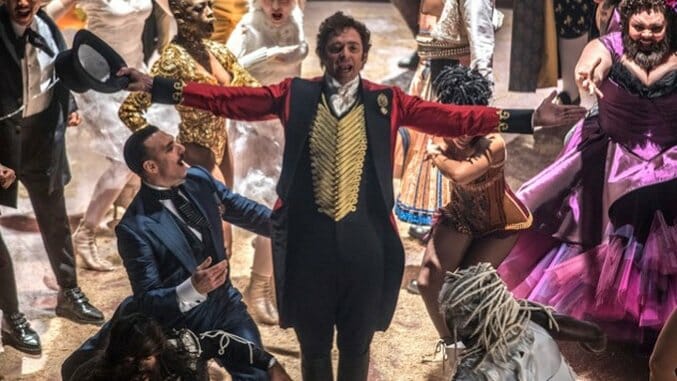 Veteran actor Hugh Jackman looks like he'll follow one of his darkest movies—this year's gritty noir, Logan—with one of his happiest. The forthcoming The Greatest Showman is based on the real life of Ringling Bros. and Barnum & Bailey Circus inventor P.T. Barnum.
The trailer begins with Barnum being fired from a nondescript office job. Not one to be put down for long, the rest of the clip shows Barnum racing around gathering little people and bearded women to create what would later become the greatest show on Earth. Barnum is rarely, if ever, seen without a smile on his face, and the impression is that he's the most congenial man in the world. He tells everybody he meets, "Every one of us is special. And nobody is like anybody else." Which, while redundant, is certainly a worthwhile sentiment.
The film promises to be a musical, with several original songs written by Justin Paul and Benj Pasek who also wrote music for La La Land. Admittedly, the music in the trailer feels a little saccharine at times. It's almost like a second-rate "Roar" by Katy Perry, for better or worse.
The Greatest Showman is Michael Gracey's feature directorial debut, and it also stars Michelle Williams, Zendaya, Rebecca Ferguson and Zac Efron.
Check out the full, syrupy sweet trailer above ahead of the film's 2017 Christmas Day release.