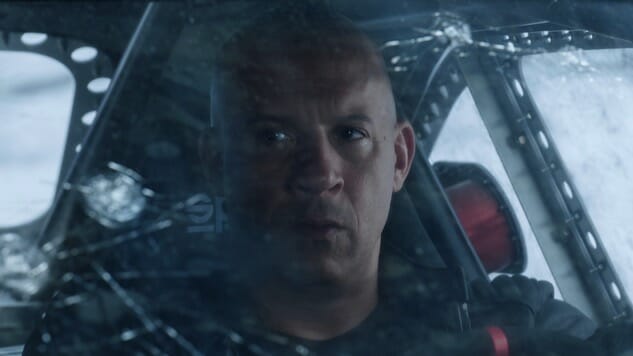 With each successive entry in the Fast and Furious franchise, we wonder if they'll ever fail to top themselves in sheer lunacy. At this point they've driven tanks on the freeway, airdropped cars from thousands of feet in the air, essentially flown a sports car from one skyscraper to another hundreds of stories up and even outrun a nuclear submarine. At this point, it's fair to wonder what insanely crazy stunt they could possibly think of next. Will NASA need a highly competent racing team to run laser rifles from one end of Mars to the other to defeat the galaxy's greatest threat? Well, according to an interview with director F. Gary Gray (Fate of the Furious) via ScreenRant, the answer is basically, "Yeah, why not?" He said:
Outer space? Listen, I wouldn't rule anything with this franchise. When I read submarine I'm like 'OK, anything's possible'. [Laughs] You never know. I haven't read "Dom on Mars" yet but again, you just never know.
This may sound like he's joking on the surface, but with only two films left in the primary series—spin-offs with The Rock and Jason Statham notwithstanding—the stakes for these last movies need to be incredibly high. There's only so many crazy stunts that can pulled within Earth's geographical and gravitational limitations, and the series has covered almost every conceivable option at this point. Space seems like the next logical choice. If Fast and Furious 10 ended the franchise with the entire team flying directly into the sun, we absolutely wouldn't complain.
Check out an exclusive behind-the-scenes clip from the latest Fast and Furious here, and our review of the movie here.