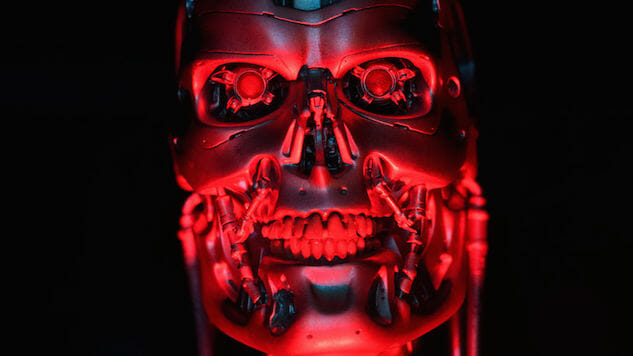 James Cameron has made the headlines several times in the last few weeks, most notably for announcing that Linda Hamilton will return to play Sarah Connor in the new Terminator film based on a story by Cameron himself. (The least-notable recent news story about Cameron was his dumbass comments about Wonder Woman.)
Now, the film has gotten an official release date from its studio, Paramount Pictures: July 26, 2019. Variety reports that Deadpool director Tim Miller will be directing from a screenplay by David Goyer and Josh Friedman, and that Arnold Schwarzenegger will also be reprising his role.
The sixth film in the Terminator franchise, it will be a direct sequel to T2: Judgment Day, and will ignore the rest of the Terminator series, because continuity is for chumps. Who knows why they'd want to ignore Terminator 3: Rise of the Machines, Terminator Salvation and Terminator Genisys.