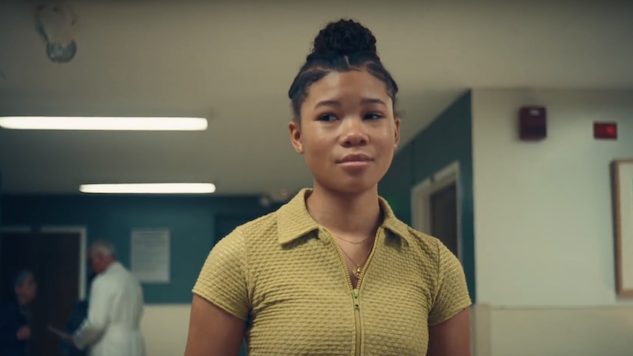 Joining an already star-studded cast, actress Storm Reid is set to star in the forthcoming DC Comics film The Suicide Sqaud, per THR.
Reid will join the likes of Idris Elba, Margot Robbie, Joel Kinnaman, Jai Courtney, John Cena, David Dastmalchian and Viola Davis. The young actress will portray Elba's daughter in the film, which is being directed by Guardians of the Galaxy director James Gunn. The film's plot has been kept under wraps, but it's been confirmed that Elba will replace Will Smith as Deadshot.
Contrary to popular belief, the film is not a sequel to the 2016 mess of a film Suicide Squad, but it's a complete reboot. That's why Gunn smacked a "The" on the front of the film's name … duh.
The film is set to begin shooting in September, and eyes are on Atlanta for a shooting location. Though filming hasn't begun, the film is tentatively set for an Aug. 2021 release date.
Reid has most recently starred in HBO's provocative teen drama Euphoria. The actress also had a role in Ava DuVernay's Central Park Five miniseries When They See Us on Netflix. Reid's first major role was the lead in Disney's adaptation of A Wrinkle in Time, which was also directed by DuVernay. Other than The Suicide Squad, Reid is slated to appear in the Jason Blum-produced Dark Universe film The Invisible Man.