Starship Troopers Animated Sequel Will Play in Theaters For One Night Only
Image via Sony Pictures Worldwide Acquisitions
Movies
News
Starship Troopers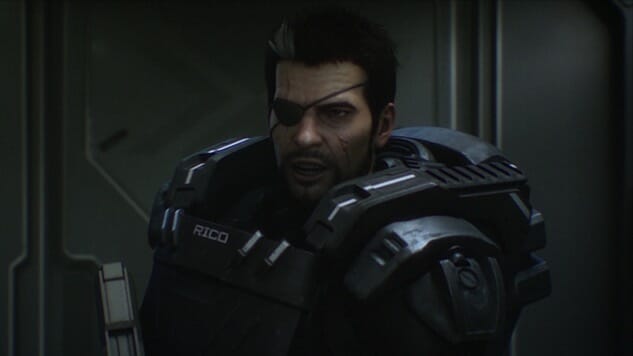 Before the cult-classic film, Starship Troopers, reboots with a new film, we're going to get a true sequel. That's right, we won't have to wait for whatever the writers of the recent, godawful Baywatch reboot crap out to return to the war between the Federation and a bunch of massive bugs.
For one night only, theaters across America will air an animated sequel, Traitor of Mars, for the 20th anniversary of the original film. Actors Casper Van Dien and Dina Meyer will reprise their roles as Johnny Rico and Dizzy Flores, respectively. The entirely CG movie will also add comedian DeRay Davis to the force. The film has been written by Ed Neumeier, who wrote the original Starship Troopers as well as the fondly remembered original Robocop.
The movie centers on Rico following a recent demotion and relocation to a station on Mars. The Federation plans to attack the bug home planet, but while they're off doing that, the bugs surprise attack Rico's station on Mars. Rico and a bunch of new recruits are forced to hold the planet while the bulk of the Federation's forces are elsewhere in the galaxy.
The screening will take place on Aug. 21, with a 7:30 p.m. and 10 p.m. screening in each of almost 500 select locations nationwide. Tickets are available starting Monday, June 19. The movie will come packaged with bonus material like interviews and behind-the-scenes footage.
For more Starship Troopers' fun, check out this article on how the original film deals with fascism here, plus an image from Traitor of Mars below.