Star Wars: The Last Jedi Tops Domestic Box Office for 2017
The film surpassed Beauty and the Beast and Wonder Woman
Images via Lucasfilm/Disney
Movies
News
Star Wars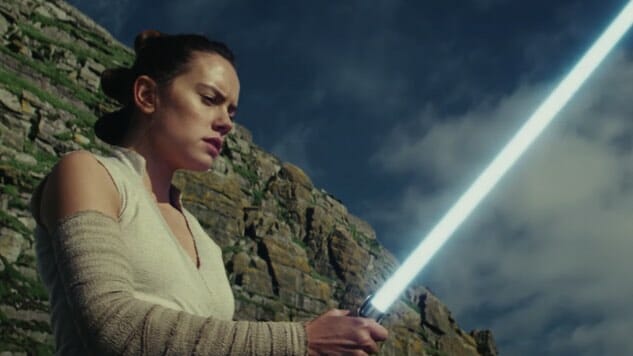 Passing fellow Disney film Beauty and the Beast, Star Wars: The Last Jedi has become the highest-grossing film domestically of 2017, earning $533.1 million dollars so far. The film is expected to surpass Beauty and the Beast in global box office revenue. Currently, according to Box Office Mojo, the film still has to make over $100 million dollars to take the top prize globally, beating both Beauty and the Beast, which grossed just under $1.3 billion dollars, and The Fate of the Furious, which grossed just over $1.2 billion dollars. The Last Jedi is still awaiting box office reports from China, and does not open theatrically until Jan. 5.
With Disney topping the domestic box office chart with both The Last Jedi and Beauty and the Beast, Warner Bros.' female-driven superhero film Wonder Woman comes in at third, grossing over $400 million dollars. The Guardian notes that 2017 marks the first time since 1958 that the three top-grossing films in the U.S. feature female leading characters.
The Star Wars franchise has pioneered in providing women with leading roles, not only in acting but also behind the scenes, especially since Lucasfilm made Kathleen Kennedy CEO in 2012, so it's not surprising that other films will be following suit thanks to this kind of box office success.
The third installment in the current Star Wars trilogy is Episode IX, due to hit theaters on Dec. 20, 2019, but many films, like the anticipated Solo, out May 25, 2018, and a new original Untitled Star Wars Trilogy, will be something to look forward to from "a galaxy far, far away."