Boba Fett Star Wars Movie in the Works with James Mangold at the Helm
No disintegrations
Photo by Nicholas Hunt/Getty
Movies
News
Star Wars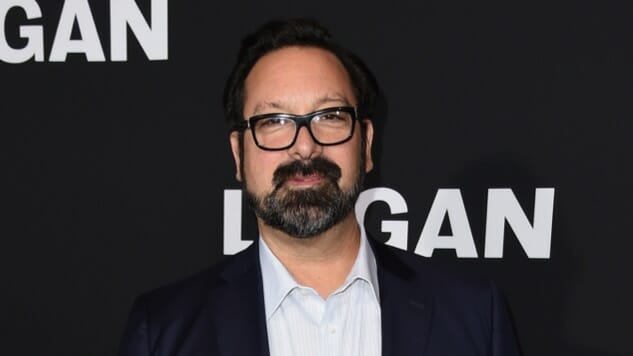 According to THR, a Boba Fett movie is in the works from director James Mangold (Logan) in the similar vein of Solo: A Star Wars Story and the rumored Obi-Wan standalone movie. Mangold is reportedly both a writer and director on the project, with Simon Kinberg set to co-write and produce the film.
No plot details are known as of yet and, more or less, Mangold has a lot of rope to work with. Yes, there is Boba Fett lore in the comics, the now non-canonical Star Wars novels and in the Clone Wars/Rebels cartoons. Yet, Fett is more or less still a glorified suit of armor—an action figure given a corporeal form. In The Clone Wars cartoon and in Star Wars Episode II: The Clone Wars, Boba Fett and his father, Jango Fett, are portrayed by actors of Maori descent. It would be great if this trend continued and a hopefully, more unknown Maori actor was cast as the titular bounty hunter.
Given Mangold's work within genre films—Logan and 3:10 to Yuma—his Yojimbo-like fascination with the flawed hero and the thematic concept of the Western as a genre could mean that the Boba Fett movie is a more layered, daring look at a space gunslinger who traded his horse and spurs for Mandalorian armor and a jetpack. Only time will tell how the project turns out, but given Mangold's oeuvre, trust in him is well-earned.
Until then, check out our review of Solo: A Star Wars Story and hold onto hope that the Boba Fett movie will presumably be better, far better.