Seth Rogen to Produce Movie About a Meme That Causes the End of Civilization
Images via Amy Sussman/FilmMagic, Eryk Donovan/BOOM! Studios
Movies
News
Seth Rogen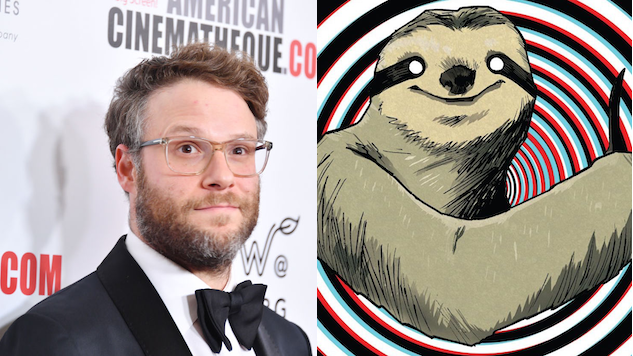 Seth Rogen's production company, Point Grey, is now producing a movie called Memetic, a horror-thriller about a meme that ultimately causes the downfall of human civilization. The Lionsgate film will be an adaptation of the Boom! comic of the same name by writer James Tynion IV, and artists Eryk Donovan and Adam Guzowski.
Mattson Tomlin, the co-writer of the forthcoming Robert Pattinson-starring movie The Batman, will also come onboard to write the script for Memetic.
The plot centers around a meme called Good Time Sloth, which produces violent fits in those who view it. Unaffected by the meme's heinous aura is a man named Aaron, who becomes one of the only sane people left on Earth. He is tasked with wading through a post-apocalyptic society in search of his boyfriend, whose fate is unknown.
There is no scheduled release date for Memetic yet, but the comic version is available here.