Scarface Remake Pivots Again, David Ayers in Talks to Direct
Photo by Bryan Bedder/Getty
Movies
News
Scarface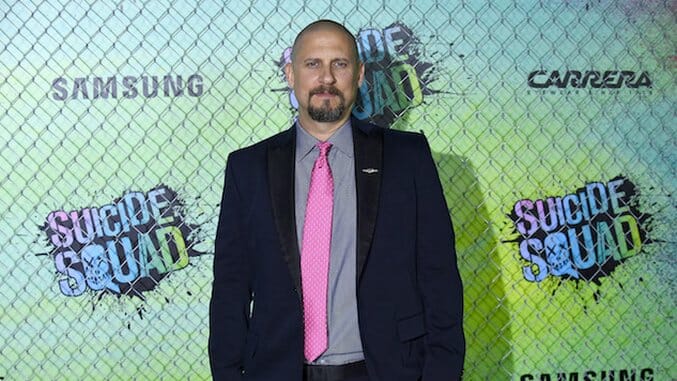 Fresh off the critical failure high-grossing commercial success—of directing DC's Suicide Squad, David Ayer is in talks to direct Universal's remake of Scarface. Previously, director Antoine Fuqua (Training Day, Equalizer) was supposed to helm the third iteration of the classic film after versions in both 1932 and 1983.
While David Ayer has had some recent stumbles with Squad and Schwarzenegger's Sabotage, he should be allowed something of a pass for penning the script of Training Day and directing the fantastic End of Watch just a few years ago. Other strong outings such as Fury and the eagerly anticipated Bright later this year provide even more hope that Ayer can handle Scarface's location change from Miami to Los Angeles.
Another couple of reasons to be excited are the involvement of the infallible Coen brothers and Rogue One's breakout actor, Diego Luna. Luna is expected to star in the film, and the Coen brothers were hired to punch up the script. The last such attempt by the brothers resulted in an Oscar-nomination for Best Original Screenplay for Spielberg's Bridge of Spies.
All in all, it's looking like things are finally coming together for the film. It'll be difficult for it to effectively remove itself from underneath the shadow of Pacino's "little friend," but it's looking like Universal is giving the movie every reasonable chance.