Scarface Remake Loses Director Antoine Fuqua, Gains Diego Luna
Photos by Stuart C. Wilson/Getty, Joe Scarnici/Getty
Movies
News
Scarface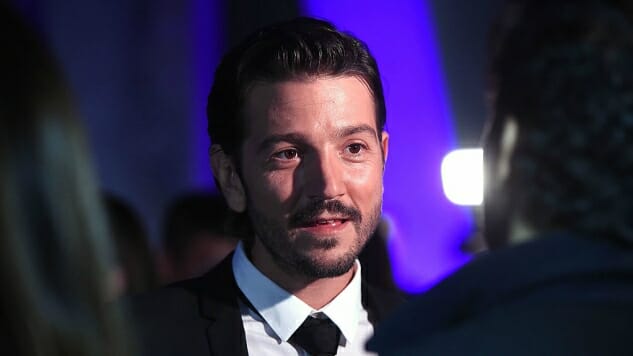 Yeah, we forgot they were remaking Scarface, too. As of yesterday, the production is down a director but has gained a star in the form of Rogue One's Diego Luna.
Back in August we reported on Training Day helmer Antoine Fuqua joining Universal's re-remake of the classic crime film. At the time, he was hot off the not-so-hot (then-forthcoming) remake of The Magnificent Seven. Now, Variety reports that the demand for a sequel to The Equalizer from Sony and star Denzel Washington is too high for Fuqua to ignore, forcing him to walk away from Scarface. Apparently the director was still keen on making the picture, but he had already invested too much creative capital in the script for the Denzel-starring sequel to leave it behind.
Also according to Variety, Luna is now attached to star following his major breakout success in December's Star Wars film. Universal reportedly wants to get production started this spring, and they've been meeting with other potential directors for a while now. Boardwalk Empire creator Terence Winter wrote the script's current draft.
The now-Fuqua-less remake is said to be yet another re-imagining of the classic immigrant story from the original films. It's to be set in L.A. and will focus on Luna as a Mexican immigrant.
No release date has been given for the new Scarface film. Stay tuned to Paste for more information on the production as it's released.