Rotten Tomatoes Launches Updates to Tackle Trolls Following Captain Marvel, Black Panther Review Bombings
Image via Marvel Studios
Movies
News
Rotten Tomatoes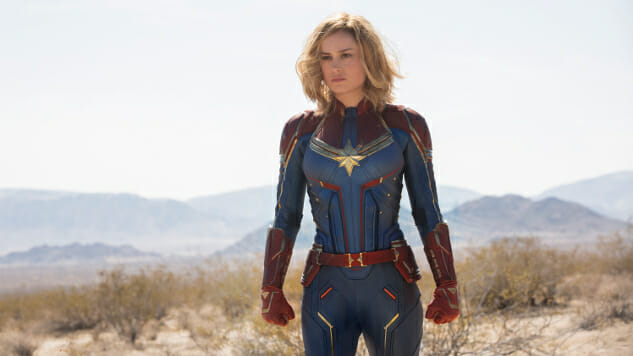 In addition to a more streamlined layout, Rotten Tomatoes is kicking off the "first of several phases of updates that will refresh and modernize our Audience Rating System" this week, a post from the popular movie rating site explains.
Rotten Tomatoes' scoring system has been hijacked as of late by review bombers, disgruntled pop-culture consumers (read: losers) who overwhelm a particular film with low scores in an attempt to hurt its box office performance. Films that have recently been targeted by these "bad actors," as Rotten Tomatoes deems them, include Black Panther, The Last Jedi and Captain Marvel, which hasn't even been released yet. Their motives for downgrading such films range from overenthusiastic fandom of a rival film to outright racism and sexism.
In order to tackle this issue, Rotten Tomatoes is first hiding the "Want to See" percentage for movies, which appears in the lead-up to a film hitting cinemas. The site explained that people often mistakenly interpret this as the "Audience Score" (which is the percentage of users who have rated a film 3.5 stars or higher).
More importantly, the comment function on Rotten Tomatoes will be disabled until a movie is in theaters.
"Unfortunately, we have seen an uptick in non-constructive input, sometimes bordering on trolling, which we believe is a disservice to our general readership," the editorial notes.
A number of the negative comments posted about Captain Marvel focused on Brie Larson's own personal views (she recently called for more diversity in film journalism) and the fact that it's a superhero movie starring a woman, THR reports.
Of course, trolls can still try to bombard a film with negative reviews once it's been released. Hopefully some of Rotten Tomatoes' impending updates will address this potential Achilles' heel.