Watch The Positively Magical Trailer For Steven Spielberg's Adaptation Of Roald Dahl's BFG
Movies
Video
Roald Dahl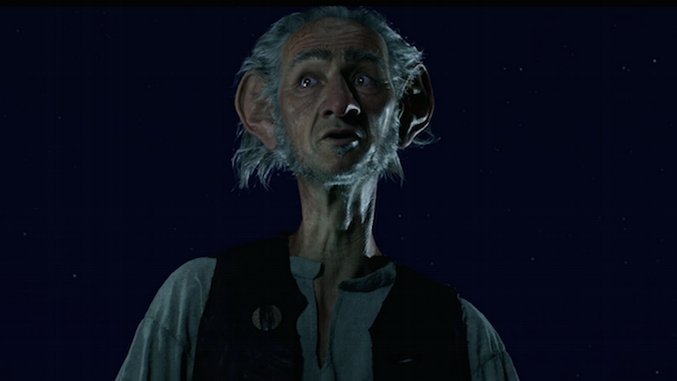 Roald Dahl's books are perfect fodder for film adaptation: universally beloved, wonderfully written. Matilda has been a powerhouse on stage and screen; Charlie and the Chocolate Factory gave us one of the all-time classic movie performances with Gene Wilder as Willy Wonka. Wes Anderson even made a foray into stop-motion to adapt Fantastic Mr. Fox. Now, Dahl's 1982 story BFG is getting the big studio treatment, courtesy of Steven Spielberg, and it looks visually stunning.
Recent Oscar-winner Mark Rylance plays the titular role, a 24-foot-tall giant with super speed and hearing whose job it is to deliver good dreams to human children. He ends up taking an orphan girl named Sophie from her orphanage and befriending her. Their eventual enemies—other, human-eating giants—have such colorful Dahlian names as The Fleshlumpeater (Jemaine Clement) and The Bloodbottler (Bill Hader). Overall, the whole thing looks like it contains as much CGI as Batman v Superman, but we know this is going to be far more uplifting and magical.
BFG hits theaters on Jul. 1.