Watch Jennifer Lawrence Seduce and Destroy in Intense Red Sparrow Trailer
Images via 20th Century Fox/YouTube
Movies
Video
Red Sparrow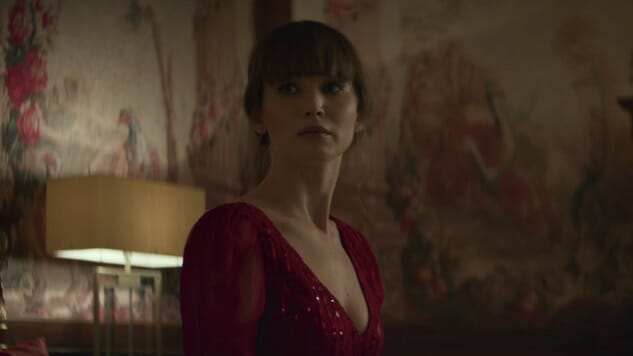 A prima ballerina is trained from childhood to become a dangerous seductress and killer spy. No, this isn't the premise for a Marvel Studios Black Widow movie, but rather new spy thriller Red Sparrow (different color, different creature), starring Jennifer Lawrence.
If you haven't gotten enough of J-Law from mother!, then check out the trailer above. And no, this isn't an Atomic Blonde prequel, either. The movie will follow Russian spy Dominika Egorova (Lawrence) as she falls for a CIA agent (Joel Edgerton), and considers becoming a double agent, all while defending herself and her mother(!).
The film is directed by Francis Lawrence, who directed Jennifer Lawrence (no relation) in the last three Hunger Games films. Adapted from a novel by Jason Matthews, Red Sparrow hits theaters on March 2, 2018.